Hey, just so you know ... This post includes affiliate links. That means if you use them to make a purchase, I may earn a commission. You can read my full affiliate disclosure HERE
Have you ever spent hours explaining a particular concept to your child and even though they're trying their hardest to pay attention, things just are not sinking in? It can be terribly frustrating for homeschooling parents to feel like they are clearly explaining a lesson, but their kids just aren't getting it. This probably has less to do with your skills as a teacher and more to do with your child's learning style.
It is important for homeschool parents to understand learning styles and identify what teaching techniques are most effective for their children. By identifying your child's learning style, you can make adjustments to lesson plans and find ways to helping your child connect to the subject matter in a way that makes the most sense to them.
What are the Different Learning Styles?
Visual Learners
Those who learn visually do well with lessons that are presented in a form that is consumable with the eyes. Some people in this category may do well with reading information from a text, while others need video or images to grasp the concepts. You might find that your visual learner tunes out on lectures or has a difficult time focusing during project-based work. They might struggle to follow instructions that are delivered verbally. These students perform well with independent study much of the time and often seek out knowledge and information on their own.
Auditory Learners
Auditory learners pick up information from spoken words, music, and by physically repeating information. They may have a tendency to talk to themselves while reading or struggle to focus on written words when a room is silent. Group work is often very appealing to them, giving them a chance to discuss facts and information, plus talk through problems and solutions with the others in the group. Some may struggle with written instructions or may ask for repetition for clarity with something they don't understand.  

Kinesthetic Learners
Children who are kinesthetic learners often struggle in a typical classroom setting. These children are usually very active or fidgety as their nature drives them to constantly be doing something. It can be difficult for them to focus during quiet reading time or to remain still through spoken instruction. They thrive with project-based learning that allows them to get hands-on with the subject matter that is being shared. Children who are kinesthetic learners often perform much better in a homeschool setting as parents can cater their lesson plans to include activities that allow them the interactive learning that they crave.
Every person naturally learns – and teaches – a little differently. When you understand the main learning styles and begin to tailor your techniques and lesson plans to the way your child learns, you'll see their performance improve significantly and they will develop a love of learning that will last their lifetime.
Consider these important tips for helping each style of learner.
Homeschool Tips for Helping Visual Learners
Children who are visual learners typically do best when they are absorbing words or images that will help them connect to a concept. Visual learners often do well with written work but struggle with lessons that are delivered orally. Some need to watch videos or see photo illustrations to fully understand how something works. Others connect mainly to the words on a page to glean knowledge.
Try these methods to help your visual learners find success. 
1) Choose a Visually Stimulating Curriculum
When searching for curriculum, you will want something that has plenty of diagrams, images, and illustrations within each lesson. Online curriculum is often a good fit for these students, as there are often videos included in the lessons. Supplement with YouTube videos and similar platforms to help reinforce the information being learned.
2) Create a Focused Space for Learning
It can be a struggle to keep a visual learner on task at times. Create a space that has everything they need to complete their work, without the risk of having to move around the room to collect supplies and becoming distracted. Try using a cubicle style desk with "walls" to help keep them focused on their schoolwork, rather than seeking out visual stimulation elsewhere in the room.
3) Remove Outside Distractions
Noise and activity in the room when visual learners are trying to complete classwork, take tests, or spend time studying are a surefire way to derail any learning that is going on. Be sure that they have quiet around their workspace, moving them into another room to help reduce distractions, if necessary.
4) Teach Strong Note-taking Skills
Visual learners often struggle to obtain information that is delivered verbally. Be sure that your child has paper and pencil at the ready whenever you are giving them instructions or explaining something to them. It will help them to take notes on what is being said so that they can read back over them later and focus on the words, rather than getting bogged down with trying to learn a concept as it's being spoken.
5) Work Around Spoken Lesson Components
Whenever possible avoid verbal instruction and lesson components, especially when just introducing new information. These students also often perform poorly on tests that are given orally, so you may wish to make curriculum changes that will set your student up for better results on tests and exams. Remember, it's not that these students cannot listen, it's that it takes more time for them to process words that they hear into concepts than when they receive information in words or images.
6) Provide Visual Rewards
Visual learners react best to a visual reward system. Let them see their performance on tests by handing back papers with clear corrections and explanations. Use stickers to reward a job well done and charts to track progress toward a learning goal.
It can sometimes be a challenge for a non-visual learner to teach someone who learns visually, but it is certainly not impossible. Simply observe the situations that your visual child thrives in and find ways to replicate those circumstances throughout a variety of subjects and lessons.
Teaching Ideas for Kinesthetic Learners
Kinesthetic learners have needs that are often not supported by the traditional school and classroom setting. Though their grades may not always reflect it, they are highly intelligent and simply need someone to present information in a way that allows them to connect. These children are hands-on learners who have a need to physically interact with things to reach their learning potential.
Homeschooling overcomes these challenges. It's much easier to make adjustments to lessons than in a classroom setting, giving visual learners the stimulation they need to keep learning. These homeschool tips will help this type of learner excel.
1) Choose Interactive Curriculum
Seek out curriculum that has very interactive components and find ways to incorporate manipulatives into lessons whenever possible. Use hands-on project kits for science, beads, blocks, and LEGOs to teach math, and allow them to build sculptures or dioramas to reinforce history lessons.
2) Think Outside the Workbook
Workbooks are the bane of the kinesthetic learner's existence. Most have a very difficult time doing the repetitive busy work that many workbooks provide. Instead, have them write out math problems on a chalkboard or type their responses to writing prompts, rather than battling them to physically write out their responses.
3) Involve Roleplay When Possible
In some cases, lessons are not conducive to hands-on learning. Reading, for example, is a difficult subject for many children who are active learners. Adding roleplay will help them to connect with a concept or story as they act out their part.
4) Keep Their Hands Busy
Kinesthetic learners simply love to fidget. Make sure that they have access to a fidget spinner or cube, paper and pen to doodle, or some other activity that will keep their hands moving while they are trying to concentrate on schoolwork. What may seem distracting to most people actually helps them to focus on learning.
5) Give Them Room to Move
Much like their need to fidget, sitting still in a standard desk chair usually isn't the most productive way to learn for children who fall in this learning style. They may work better on a balance ball, beanbag chair, lying on the floor, or in some other form of seating. The beauty of homeschooling is that your active learner isn't relegated to a desk all day. Let them move around and find a place that is comfortable to them.
6) Break Work into Shorter Blocks
Many kinesthetic learners struggle to stay on task for a long period of time. Shorter lesson periods that are broken up by time to play, have a snack, or just stretch their legs and focus on something else can make a world of difference in how much work they are able to complete.
Though teaching a kinesthetic learner is a bit of a challenge, this is probably the most fun learning style to teach. When you find techniques that help them to connect and learn that are fun for everyone to get involved in, homeschooling a kinesthetic learner can be a joy for the whole family.
Suggestions for Homeschooling Auditory Learners
Auditory learners get nearly all of their information by listening. Even when you don't think they are paying attention, they are soaking up every word around them and committing things to memory. But if you hand the same child a textbook and ask them to read a lesson, they may not retain even a word. When they read, they may whisper the words to themselves and they're always thinking out loud.
As a homeschooler, creating lesson plans and restructuring curriculum to fit the learning style of your auditory learner is relatively easy. Here are some tips.
1) Find Curriculum that Includes Lectures
As you're searching for the right curriculum for your child, search for one that offers lessons via online courses or through audio files that have lectures explaining each lesson. Or prepare yourself to talk your child through each lesson on your own, as it may be a struggle for them to manage self-paced learning.
2) Spend Time Talking About Each Lesson
Set aside time to discuss what your child is learning, allowing them to process the information a little more thoroughly. Instead of having them write out responses or reports, have them answer questions verbally or give oral reports from their written work. This will give them a chance to correct gaps in their thought process as they hear their own words spoken.
3) Read Directions Aloud Together
Written instructions are often a challenge for the auditory learner. Instead of handing them an assignment and having them read the instructions on their own, read them together and make sure that they are clear on the steps and requirements. While this may add a few minutes to the exercise, knowing that they are clear on the task and can complete it properly is worth the extra time.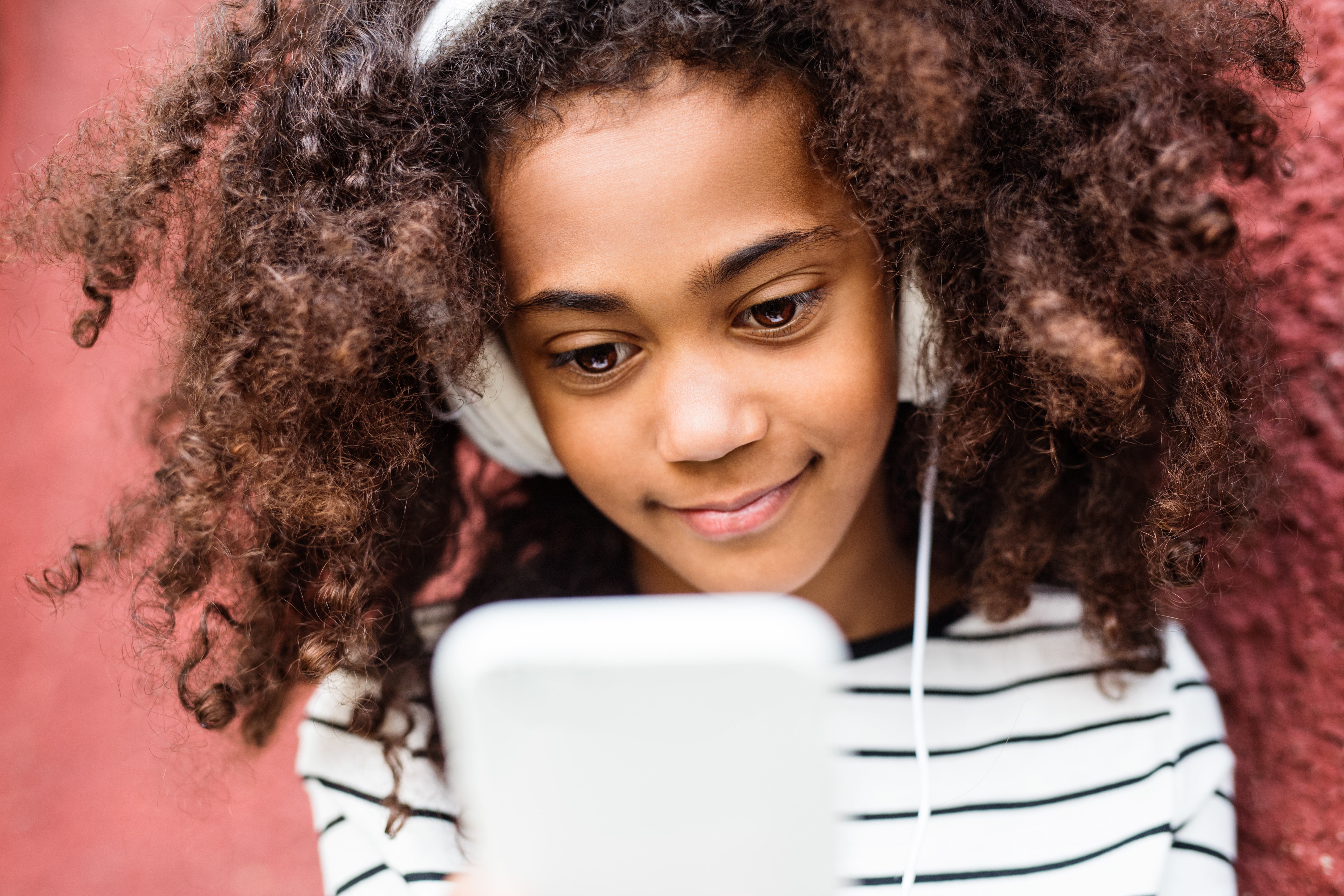 4) Incorporate Video or Audiobooks
Turn to videos and audiobooks if you aren't feeling up to providing your child with a verbal lesson for every concept on your own. They will retain much more by hearing someone's voiceover in a YouTube tutorial on how to complete a math problem or listening to a podcast that shares facts and information about the Civil War than they will by attempting to read and understand on their own. 
5) Facts into a Song
When doing memorization work, create a song based around the points that need to be memorized. They'll enjoy the creativity of putting together the lyrics and having words to sing in their head to serve as a reminder will help challenging facts to stick and be easily recalled.
6) Let Them Work With Music or Sound
Even if it seems like a contradiction, allowing an auditory learner to listen to music or have other noise playing in the background during schoolwork or study time can be a huge asset. Though some people are very distracted by sound, silence is actually the enemy of the auditory learner. Make a playlist on Spotify of quiet music to provide the focus that your child needs to get their work done.
Auditory learners often perform better in a homeschool setting than in a standard classroom. The freedom of being at home allows parents to teach their kids through the sometimes noisy methods that are the most effective for their success in the classroom.
Tell me. what is your child's learning style? And which of these tips are you going to try? Are there any other tips you could recommend? Comment below.
Replace traditional research reports and shoebox dioramas with interactive, media-rich student projects.
Discover 25 free apps that will turn your kids into techie creators.
Download Techie Homeschool Mom's List of 25 Free Apps for Creating Student Projects
You might also like to read….
The Five Best Reasons to Listen to Audiobooks with Your Kids
Physical Activities for Kids Who Prefer Screen Time Over Active Play
What I Wish Other Moms Had Told Me About Homeschooling Before I Started
Recommended Reading for Techie Homeschool Moms:
 The Tech-Wise Family: Everyday Steps for Putting Technology in Its
 Hands Free Mama: A Guide to Putting Down the Phone,
 Hands Free Life: Nine Habits for Overcoming Distraction, Living Better,
 Parenting in the Age of Attention Snatchers: A Step-by-Step Guide
 Apps All Parents Should Know


Want some techie homeschooling tips and inspiration delivered to your inbox? Sign up here for weekly-ish emails from me.
Techie Homeschool Mom is a participant in the Amazon Services LLC Associates Program, an affiliate advertising program designed to provide a means for sites to earn advertising fees by advertising and linking to Amazon.com. You can read my full affiliate disclosure HERE.