Hey, just so you know ... This post includes affiliate links. That means if you use them to make a purchase, I may earn a commission. You can read my full affiliate disclosure HERE
How Our Digital Homeschool Evolved
I recently discovered this video by BestReviews trending on social media, and it caught my attention.
This "Evolution of the Desk" got me thinking about the evolution of our homeschool room and resources over the past 12 years. I considered all the materials I had when we started homeschooling my now 17-year-old. We had a whole bookshelf dedicated to curriculum, workbooks and activity idea books. Two shelves were reserved for the 100+ books that we'd have checked out at the library at a time. We dedicated half of our family room as the "school area".
Now that we've embraced digital learning tools, many of our homeschool supplies and material have been substituted with webtools. These are the things that have been replaced (for the most part) with technology…..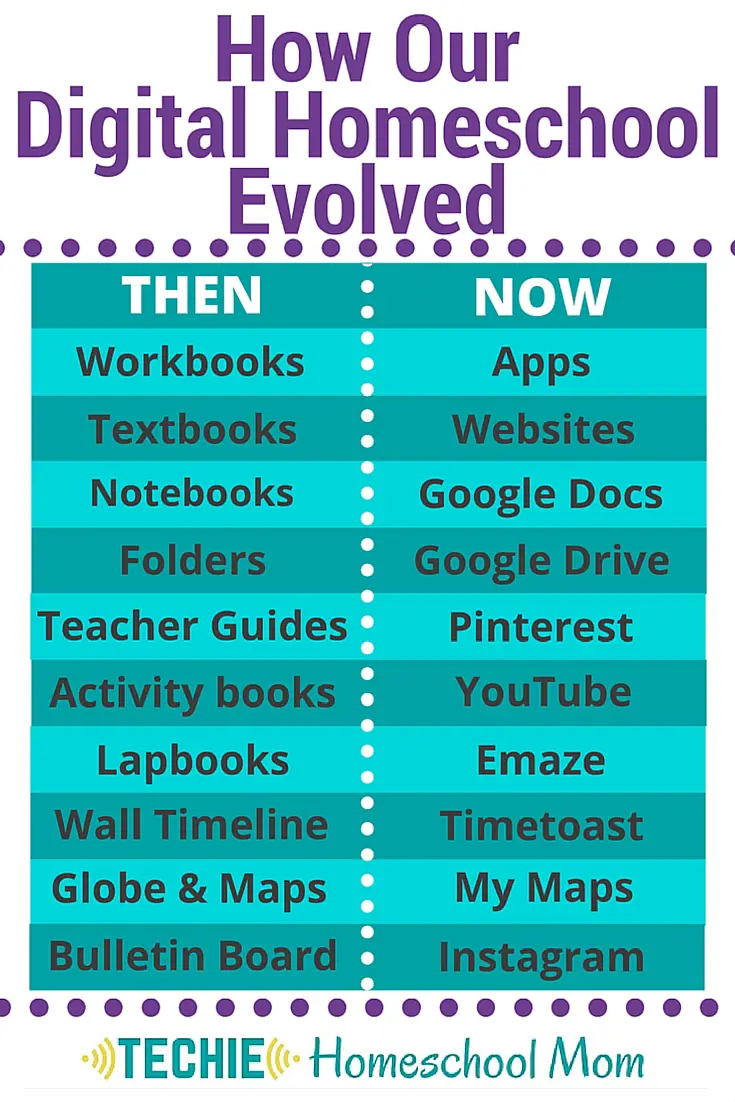 Our space dedicated to educational materials is now just one shelf for laptops and a few inches of shelf space for workbooks and textbooks. We've eliminated a lot of "school clutter" leaving more space for tools to explore interests and talents. My five daughters do their learning where they are most comfortable. And, we all appreciate the minimalism of digital learning. [Related Post: 5 Benefits of a Paperless Homeschool]
How about you, my friend? How has your homeschool evolved in this digital age?


Want some techie homeschooling tips and inspiration delivered to your inbox? Sign up here for weekly-ish emails from me.
Techie Homeschool Mom is a participant in the Amazon Services LLC Associates Program, an affiliate advertising program designed to provide a means for sites to earn advertising fees by advertising and linking to Amazon.com. You can read my full affiliate disclosure HERE.