Hey, just so you know ... This post includes affiliate links. That means if you use them to make a purchase, I may earn a commission. You can read my full affiliate disclosure HERE
Welcome to the #TechieHomeschool IRL blog series. In this post, my guest Meryl shares great tips from her experience of homeschooling with online classes for her teens. 
Meryl grew up in South Africa and worked as a computer programmer before becoming a homeschool mom to her 4 children, after moving to the USA. She has been teaching live and online homeschool classes to teens for over 10 years. In addition, she coaches homeschool Science Olympiad and Quiz Bowl teams and an inner-city First Lego League team. In her spare time, she loves reading and traveling. You can find her online classes and her blog at FundaFunda Academy. Follow her on Facebook, Pinterest and Instagram.

When I started homeschooling 16 years ago, my high school curriculum choices consisted of books, videos or classes at our local homeschool co-op. However, in recent years, online classes for teens have become an option that many homeschoolers are turning to.
With a plethora of online homeschool classes now available, parents need to think about whether online classes are right for their teen, and if so, which ones and what skills are needed to be successful in this environment.
… RELATED POST …

The Ultimate List of Online Course for Homeschooling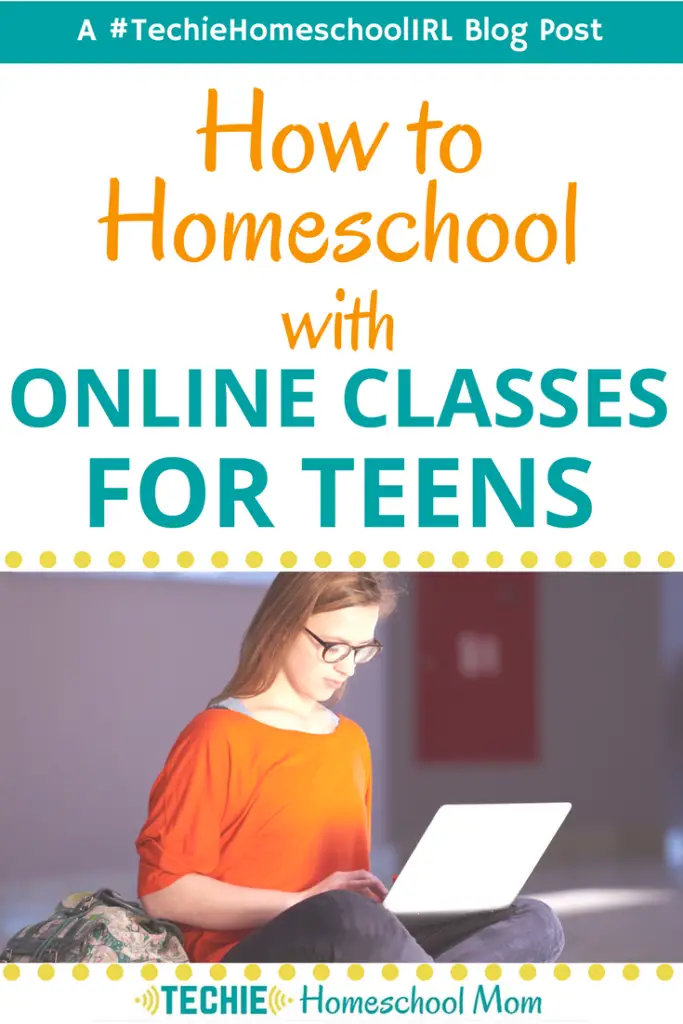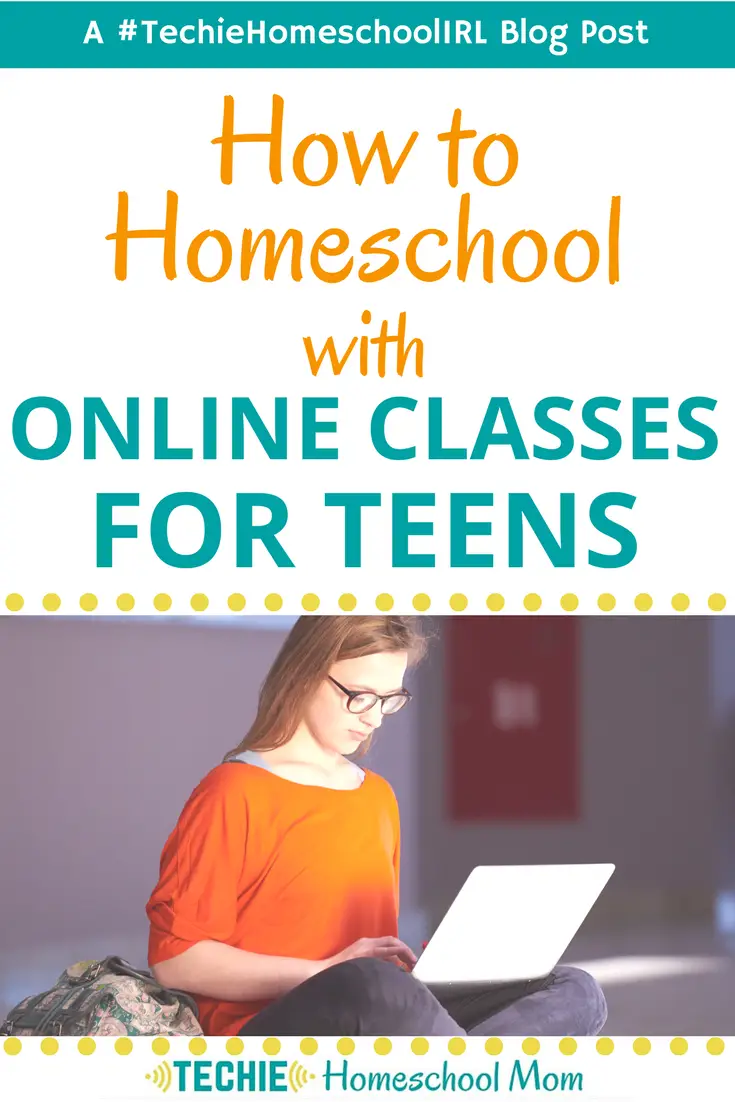 Be sure you have a good internet connection before you decide on online classes for high school! This may sound obvious, but I have had a number of students need to drop classes because they couldn't get online frequently enough.
How to Choose Online Classes for Teens
Decide between synchronous or asynchronous classes
Synchronous classes occur at a set time on a set schedule. Students and instructors are online at the same time. These type of classes are great if…
your teen likes face time with their teacher and classmates
your teen has a predictable schedule and can always be online at a specific time
your teen likes a very structured environment
Asynchronous classes are self-paced. Students complete the lessons on their own time (sometimes with deadlines) and communicate with instructors as they need help. These types of classes are great if …
you have schedules that change all the time or your teen has a significant time commitment that requires a flexible schedule – athletes or musicians, students who have jobs/internships, families that travel, etc.
your teen can pace themselves
your teen doesn't need live interaction to be successful in a class
Understand the rigor of the class
Online classes do not mean an easy credit. Some might be, of course, but most are designed to provide quality tuition. Check how many hours of work is expected, whether the class is Honors or AP level and what type of assignments students will have. Elective classes are usually easier, while core classes should be rigorous enough to prepare students for college if they are college-bound.
You know your child best and know how long they will need to write essays or study for tests if those are required or how long they will take to read and process information. These factors can make the same class far easier for some students than for others.
Consider the style of the class
Some online classes are similar to the live classrooms you grew up in – just online. In these, a teacher will lecture (either live or a recorded video), students will have a textbook, need to do worksheets and write essays and have regular quizzes and tests. And of course, there may be a live competent where students interact with classmates and the teacher.
Other online classes, such as FundaFunda Academy's,  utilize the many different options now available online. They will use online games, interactive websites, Youtube videos, infographics and more to share the information. And they will have more "techie" type assignments like creating posters and making videos. Students may interact with their fellow students on group projects in the same way that people work virtually on projects.
It is important to match the style of the class with the learning style of your child if you want this to be successful.
Evaluate if the class should be self-paced or not
Some online classes are self-paced. I know from my own experience of taking online classes that these aren't a good fit for me. If I can take as long as I want to finish a class, I never seem to finish it. Unless you have a teen who is very self-motivated, or you are making sure they keep up the pace, chances are the class will never be completed.
Self-paced classes usually only have assignments that are automatically graded – or not graded at all. If you want a class with assignments that a teacher grades and provides feedback on, then you will probably need a class with deadlines. Students do need to learn to deal with deadlines before the go to college, so this is something to consider with high schoolers, though not as important with younger teens.
Check reviews and samples
If there are reviews of the homeschool classes you are interested in, read them. Hopefully, they will help you determine if the class is what you are looking for. Many also offer samples of their classes so you can get an idea of what the class will be like. For example, you can find the first module of every full semester FundaFunda Academy class in a demo classroom. Every teen is different and so you need to try to match your teen to the online class that is right for him/her.
Get your teen's input
This is particularly important if you are enrolling a teen for an online class. I found that when my own high schooled children participated in choosing a class, they were more likely to work hard and get the most out of the class.
Tips to Help Your Teen Be Successful in Their Online Class
Once you have signed your child up for an online class, your work is not done! As a homeschooling parent, you are still their primary "teacher". Different students need different amounts of oversight, but remember, as online classes are "online" it can be easy for students to get sidetracked and not stay focussed on the actual class.
Here are some tips to ensure success.
1) Make sure your teen has the necessary techie skills
Online homeschool classes all require students to be able to navigate their way around websites and have a reasonable level of online competency. Ideally, teens should know how to use 'help' when they are stuck, how to take screenshots, how to save and retrieve their work, be familiar with icons for 'mail' and 'link' etc. If a class utilizes more tech and will have homework components that require students to use online tools, then if your teen hasn't spent much time online, find a class for them over the summer so they can get up-to-speed. If you have a teen who is a gamer – you are all set!
2) Monitor work / grades / deadlines
Be sure you are aware of the expectations for an online class. If there are deadlines, check your student is meeting them. For FundaFunda Academy classes parents can sign up as observers and this gives them the ability to monitor what their student is doing (or not doing!). Check grades regularly. When a parent suddenly realizes two weeks before the end of a class that their child is averaging a C – well, there is not much anyone can do about it.
3) Make sure your student has everything they need for the class
Some classes do require the purchase of a textbook or other books; some may require software to be purchased or special tools. If a teen doesn't have the necessary supplies when the class starts, this could hamper their ability to do their assignments.
4) Teach your child to communicate effectively with the teacher
If your child thinks a grade is incorrect or needs to tell the teacher they have been ill or is confused about something – they should be the one to contact the teacher (especially if they are in high school). You can coach your child through the process, but they do need to know how to interact in a polite manner with instructors.
5) If your child has challenges in particular areas, tell the teacher
If your child has a learning disability or something else, the teacher needs to know about before class begins – this is when it is appropriate for a parent to email. Preferably email before you purchase the class to make sure your child will cope, or accommodations can be made.
6) Make sure your child understands what plagiarism and cheating are
Just because a class is online, and all the internet seems to be at the disposal of the student, they need to understand they need to answer ALL questions in their own words. Even short answers cannot be cut and pasted; just citing where they cut and paste from does not make it acceptable.
If a test is not open-book, I suggest you proctor it. Students are very tempted to google things they can't remember.
Where to Find Online Classes for Teens
If you feel an online class will be perfect for your teen, you know what type of class to look for, and how to make sure they will be successful – you may be wondering how to find all the online high school classes that are available.
Tell me – what has been your experience with online courses for teens? Have any other tips to add?
Online Courses for High Schoolers
from FundaFunda Academy
Teen Scratch Programming Course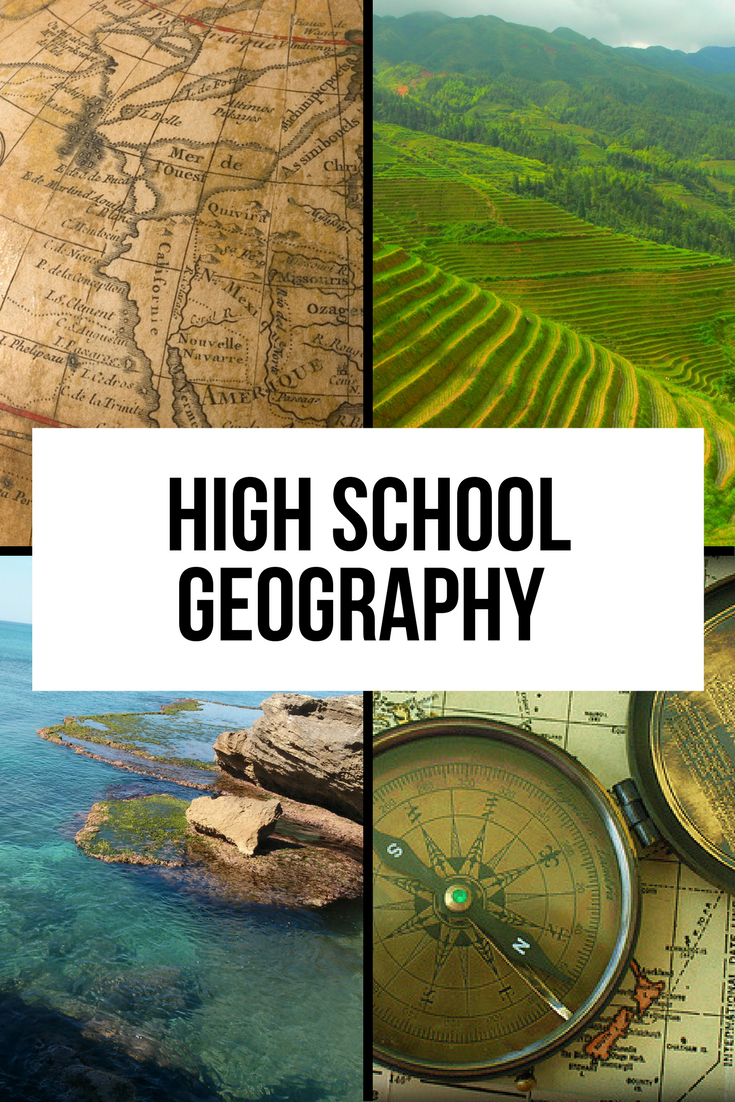 High School Geography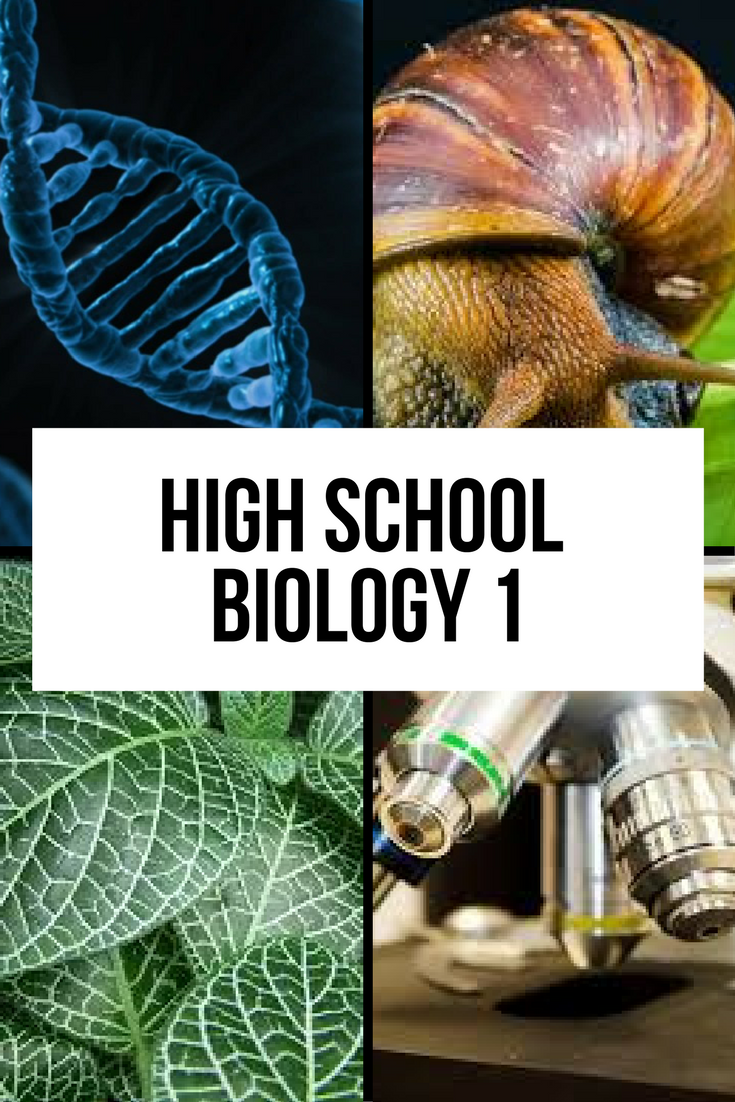 High School Biology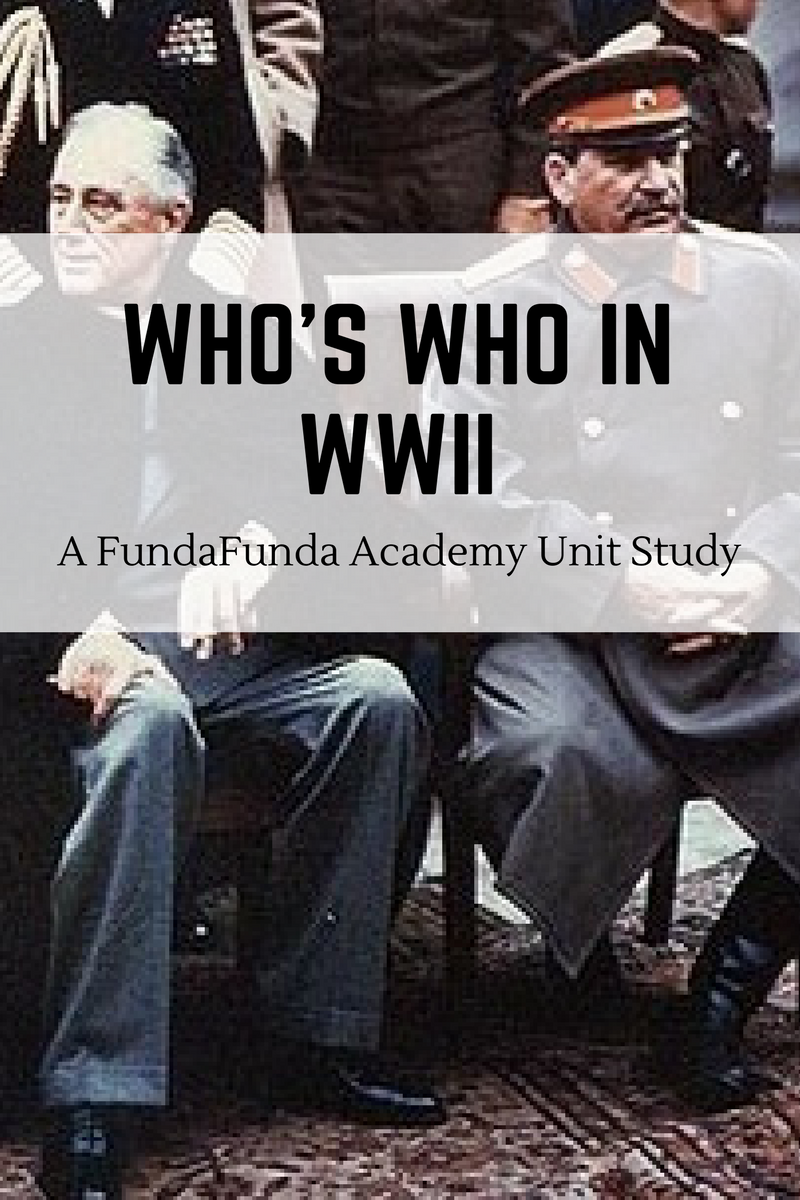 Who's Who in WWII

Related Posts

Want some techie homeschooling tips and inspiration delivered to your inbox? Sign up here for weekly-ish emails from me.
Techie Homeschool Mom is a participant in the Amazon Services LLC Associates Program, an affiliate advertising program designed to provide a means for sites to earn advertising fees by advertising and linking to Amazon.com. You can read my full affiliate disclosure HERE.