Remember using graph paper as a kid to make word searches? Growing up, I would spend hours making crossword puzzles and word searches for my sisters. I'd put them in little books with riddles and mazes. That was my jam, my friend. So, I'm sure you can imagine the degree of geekiness that kicked in when I discovered a webtool that takes word puzzle.
Educaplay is designed as a tool for teachers, allowing them to gamify the information they are teaching. But, I see it as having more value by letting our kids create games and puzzles. We all learn by doing, right? Today's digital learners don't want to just learn information, they want to take action related to their learning. [Related Post: Are You Homeschooling for the 21st Century?]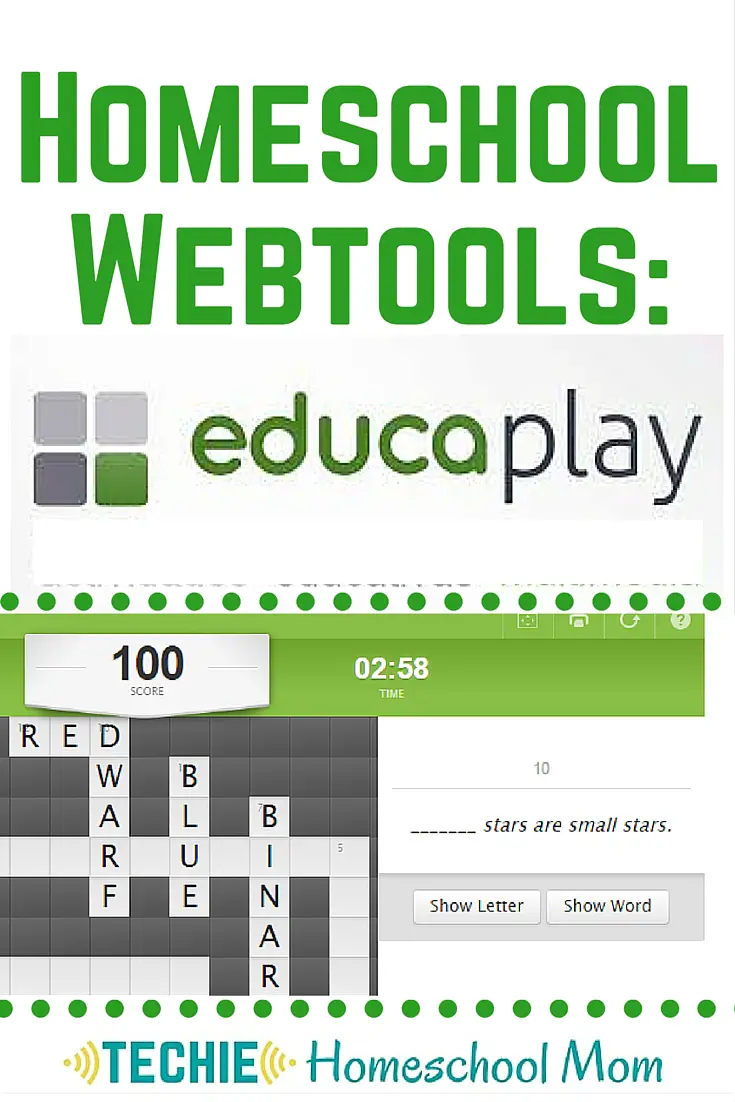 Educaplay is one of my favorite homeschool webtools because it gives my family opportunities to be information creators, not just information consumers. We can create crossword puzzles, jumbled sentences, interactive "maps" (which could be any type of image), matching games and more. Users have to discern the best settings for their projected outcome. And once the puzzles are created, they can be shared around the web. (Hey, instead of the little books I made as a kid, I email my sisters a link to a collection fo puzzles!)
CLICK HERE to watch a "Techin Your Homeschool" episode about Educaplay.
Register for Educaplay
HERE
. There's a free version, however the minimal cost for ad-free version is worth it since in my opinion.
Tell me…how do you see your family using Educaplay for your home learning?



Replace traditional research reports and shoebox dioramas with interactive, media-rich student projects.
Discover 25 free apps that will turn your kids into techie creators.
Download Techie Homeschool Mom's List of 25 Free Apps for Creating Student Projects