Hey, just so you know ... This post includes affiliate links. That means if you use them to make a purchase, I may earn a commission. You can read my full affiliate disclosure HERE
As parents of children in an increasingly digital age, we want our children to have access to all the good things about the internet. But how do we protect them from the bad things? How do we keep kids safe online?
The internet is a beautiful thing. It puts a world of knowledge at our fingertips. It connects us with people all over the globe. It allows us to experience things virtually that we may never experience in real life. It educates, inspires, and motivates people on a daily basis.
But the internet is also a scary place. It shows us things we never wanted to know. It can take us to places we wish we'd never been. And it can connect us with people who seek to harm us (even if we are unaware of the connection).
Fortunately, many companies out there have developed sites and apps to help you keep your kids from harm on the Internet. Check out these 10+ internet safety tools that you and your family can use to safeguard yourselves.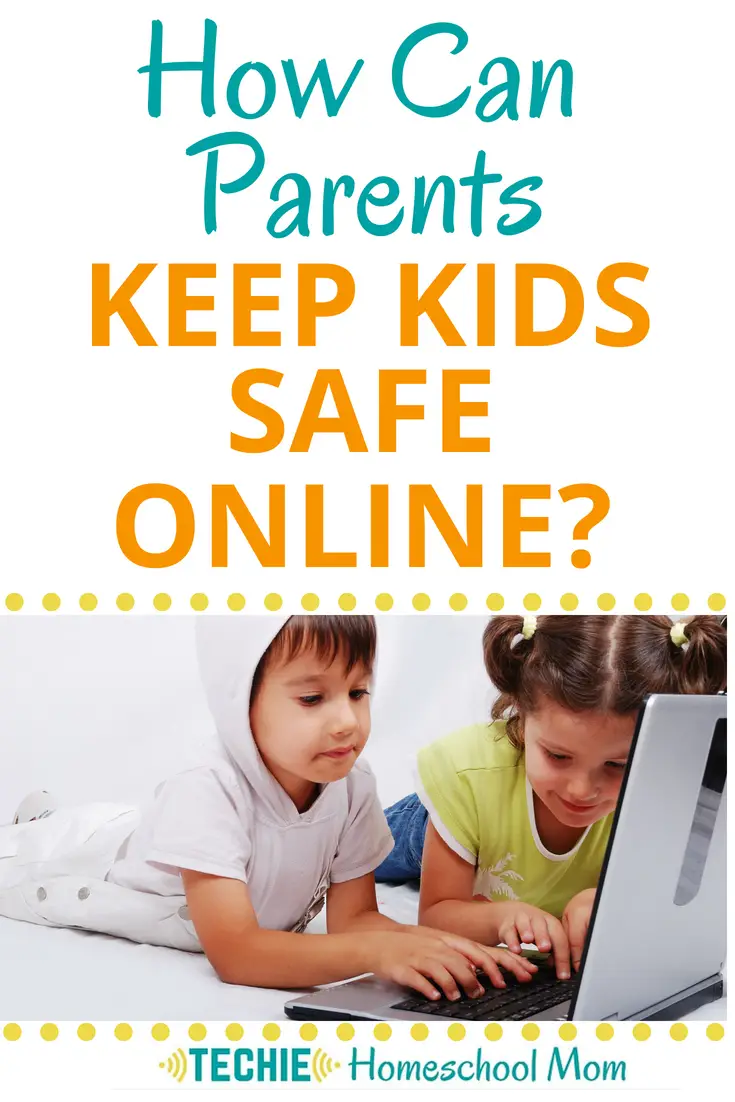 Kid-Safe Browsers and Search Sites
Zoodles is a kid-friendly online playground of sorts that enables parents to give their kids access to age-appropriate and skill-based content, including games and videos. Designed for kids up to age 8, users can access pre-approved sites such as Disney, but are restricted from accessing parts of those sites that parents have not approved. If you want to take things a step further, you can upgrade to the premium version of the website, which includes added features such as activity monitoring, ad blocking, and further customized content. For example, if you think Caillou is too spoiled or Barney is too annoying, the premium features allow you to block certain characters. Zoodles even has accommodations for special needs children, making automatic adjustments for viewers who are hearing impaired or colorblind.
Parents need to know that Zoodles lets younger kids get a sampling of age-appropriate web content, including games and videos. The application selects content for kids based on age (up to age 8 or third grade), skill level, and special needs. Users can only get to pre-approved sites (such as Disney and American Girl), and are prevented from exploring parts of those sites that haven't been added to the content rotation. A premium version of the application ($7.95 per month or $59.95 per year) gives parents access to special features, including the ability to monitor kids' activities, block ads, and customize content. Parents can try out the premium version free for 14 days.
Designed by Google, this is Google for kids. It has a cute space-themed home page with a search bar that allows kids to search for information. It features three levels of age-appropriate search results. The top 3 results are not only kid-friendly but features content created specifically for kids. The next 3-4 search results are curated by Google editors to ensure that even if the content wasn't written specifically for kids, they are still kid-friendly. All of the results beyond that are written for adult audiences but are filtered through Google SafeSearch to ensure that they do not contain inappropriate material. If your kids are extremely curious about topics you feel are not age-appropriate and do a direct search for information, they will be met with an "Oops, try again" message.
This is a browser option for parents who really want to restrict their child's internet access to a few specific websites. The parent has to hand select every single approved website. If you worry about your child being able to leave the browser and explore the rest of the computer, Pik Luk also allows you to block access to the rest of your computer. As an added bonus, it also serves as an email system so that your child can have an email address, but only communicate with people you pre-approve.
Website and App Reviews
Whenever I need to find out whether a movie, game, app, tv show, website, book, or music artist is age-appropriate, there's one place I check and that is Common Sense Media. Their mission is very similar to mine- "to help kids thrive in a world of media and technology". Their immense store of reviews helps parents and educators alike make smart choices- not out of fear, but out of a desire to help our children develop a healthy relationship with the internet and all that it has to offer.
Apps to Monitor and Limit Mobile Use
This app helps you ensure that your little ones only have access to kid-friendly apps and games when they use your device. Not only will it sort your apps to show only the kid-friendly ones, it will also block your child from being able to see clickable ads, go online, make/receive calls, or text while they are on the device. If you upgrade to the paid level, your kids will also have access to additional kid-friendly books, apps, and videos.
Youtube is a wealth of great videos that entertain, educate, and inspire. However, with clickable ads and "related" videos, it can also lead to videos that aren't exactly age-appropriate. This paid app provides kids age 2-teen with access to age-appropriate video content while blocking ads and links to inappropriate content.
While I believe in giving children the benefit of doubt when using the internet, there can be cases where monitoring their activity on a deeper level may be necessary. Qustodio provides parents with a dashboard where you can monitor  your child's web and search engine use, Facebook and Twitter logins, and more. The paid version also enables you to track their location, block certain apps and games, and set timers on their activity.
If your child uses social media, this could be a great option. This paid software hones in on your child's social media activity, with a focus on specific concerns: cyberbullying, suspicious users, safety related to trigger subjects (such as drugs, depression, or suicide), and your child's reputation concerning inappropriate language and photos). You can log in to your dashboard anywhere and will also receive automatic emails notifications about critical alerts as well as weekly emails about warnings.
If you need something that will help you to filter online content and set time limits on multiple devices AND for multiple children, Net Nanny 7 is a popular option. You can use it on up to 10 different devices (not including Windows XP or iOS devices) and create separate profiles for each of your children. You can also assign different age-specific profiles- child, pre-teen, teen, and adult. A Profanity "mask" helps to block out profanity that may po up in the comments sections of otherwise age-appropriate content. You can set ime allowances to limit your child's internet access throughout the week. The annual family pass also comes with Net Nanny Social, which helps you to monitor your family's social media activity.
Internet Safety Apps
Having apps and web browsers in place to help us keep our children safe online is a great and necessary thing. However, at some point, we should have a discussion with our children about internet safety. Because the truth of the matter is that we won't always be around to monitor their activity. That's why it's important to teach them about the hazards of the internet and what they can do to stay safe online. Internet Matters is an app designed with this goal in mind. Aimed at children aged 8-10, it features quizzes and games that encourage discussion about 9 different internet safety topics. They will have the opportunity to think about what they would do when faced with a variety of internet safety problems, such as cyberbullying and sharing private content with strangers.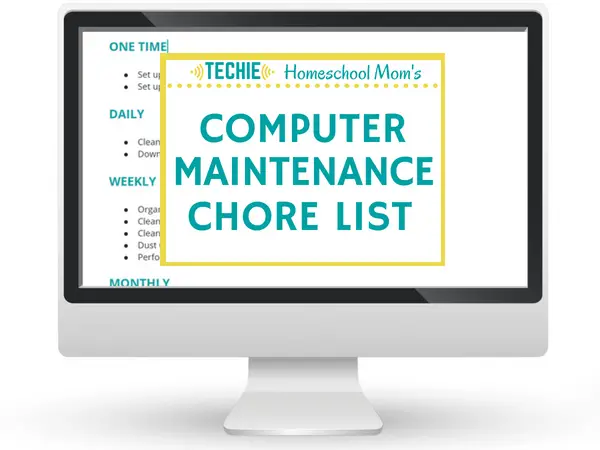 Want to keep your computers running hassle-free?
Download a list of 20+ routine tasks that will keep your computers working great.
Sign up to receive Techie Homeschool Mom's Computer Maintenance Chore List
Recommended Reading for Techie Homeschool Moms:
 The Tech-Wise Family: Everyday Steps for Putting Technology in Its
 Hands Free Mama: A Guide to Putting Down the Phone,
 Hands Free Life: Nine Habits for Overcoming Distraction, Living Better,
 Parenting in the Age of Attention Snatchers: A Step-by-Step Guide
 Apps All Parents Should Know
These are just a few of the many internet safety tools that exist to help keep your family safe online. Do you use one that you love? If so, let us know in the comments below!
Related Posts

Want some techie homeschooling tips and inspiration delivered to your inbox? Sign up here for weekly-ish emails from me.
Techie Homeschool Mom is a participant in the Amazon Services LLC Associates Program, an affiliate advertising program designed to provide a means for sites to earn advertising fees by advertising and linking to Amazon.com. You can read my full affiliate disclosure HERE.