Hey, just so you know ... This post includes affiliate links. That means if you use them to make a purchase, I may earn a commission. You can read my full affiliate disclosure HERE
I'll admit it. I'm a little sneaky when it comes to gift giving. If you've been hanging out with me for long, you know that I'm all about efficiency and function. And when I give a gift, I want it to be something that will be useful, especially for homeschooling.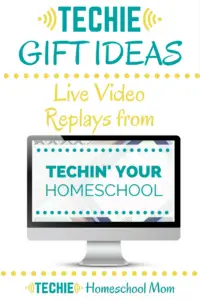 So, to go along with my goal of inspiring you to add more technology to home education, I've got some techie gift ideas that can double as learning experiences for your family. Watch this series of "Techin' Your Homeschool" replays on Periscope to get some fresh gift ideas. Just click each image below to see the videos.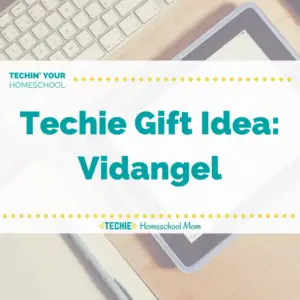 I'd love to hear your techie gift ideas. Leave me a comment and let me gifts your family loves.


Want some techie homeschooling tips and inspiration delivered to your inbox? Sign up here for weekly-ish emails from me.
Techie Homeschool Mom is a participant in the Amazon Services LLC Associates Program, an affiliate advertising program designed to provide a means for sites to earn advertising fees by advertising and linking to Amazon.com. You can read my full affiliate disclosure HERE.