Hey, just so you know ... This post includes affiliate links. That means if you use them to make a purchase, I may earn a commission. You can read my full affiliate disclosure HERE
Tweens can be a difficult group to buy for. They're often comfortable using adult technology but also enjoy playing and being creative. The best tween gifts center around helping them socialize with their friends and straddle the line between childhood and adulthood. These awesome techie tween gift ideas will definitely make you the cool parent this Christmas.
Wireless Bluetooth Headphones
Your tween will love listening to their favorite music without the hassle of cords thanks to these cool wireless Bluetooth headphones. These headphones work well to filter out outside noise while also providing high quality sound.
Ocean Wave Light Projector
With a built-in mini music player and amazing light display, your tween will love this cool ocean wave light projector. Whether they use it to drift off to sleep or just create a cool under-the-sea atmosphere in their room, giving them this cool night light will make you an awesome parent in their book.
Laser Tag Set
This fun gift will automatically make you an awesome parent this Christmas. Your tween will love having the opportunity to play laser tag with his friends any time he wants with this laser tag gaming set.
Karaoke System
Your tween will enjoy hosting their own karaoke competitions with their friends with this awesome karaoke system. In addition to two Bluetooth compatible microphones, this advanced singing set also includes a cool strobe light to set the stage for a great concert.

Coding Kit
If your tween has ever shown an interest in computers or coding, this coding kit is the perfect Christmas gift for them. This extensive kit includes more than 60 projects that use coding to control circuits, which will keep them busy for hours.
InvisaWear Necklace
Keep your tween safe while they're out on their own with this high-tech necklace that will allow them to send an SOS text alert to you if they're ever in danger. Using a companion app, this InvisaWear necklace will allow your teen to connect up to five friends and family members as emergency contacts that can instantly be alerted using the push of a button on the necklace.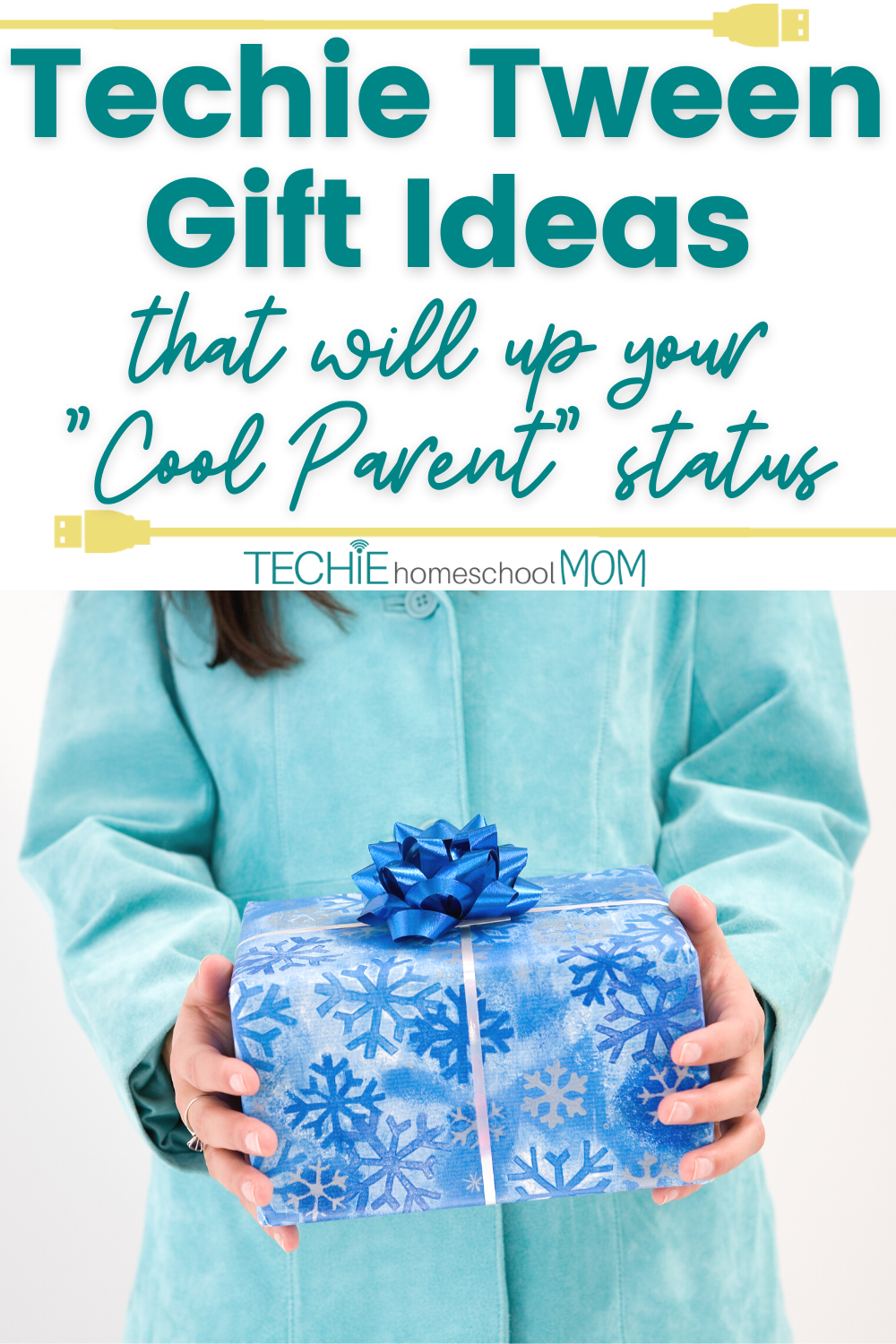 Star Wars Littlebits R2D2
Your tween will love the chance to build their own R2D2 robot with this cool kit. The Littlebits R2D2 model comes with clear instructions and can be customized to their liking, making it a great Christmas gift idea for your techie tween.
Smart Basketball
Do you have a tween who wants to up their basketball game? Then this high-tech ball is for them. The Wilson Smart Basketball and corresponding app will work together to track their shots and provide statistics to help them improve their game.
3Doodler
3D printing is super popular right now. Give your tween a chance to be a little creative this Christmas with this fun 3D printing pin. The 3Doodler comes with a library of fun projects to create using its flexible plastic that will let them 3D print by hand.
Lego Batmobile
This cool Lego Batmobile combines the fun of a Lego kit with the technology of an app-controlled vehicle, making it an awesome gift idea for your tween. They'll enjoy piecing the vehicle together almost as much as driving it around using their smartphone.
LED Bluetooth Speaker
Let your tween host an awesome dance party with this cool LED Bluetooth speaker, which wirelessly connects to a variety of devices and provides a ton of awesome lighting options.

Want some techie homeschooling tips and inspiration delivered to your inbox? Sign up here for weekly-ish emails from me.
Techie Homeschool Mom is a participant in the Amazon Services LLC Associates Program, an affiliate advertising program designed to provide a means for sites to earn advertising fees by advertising and linking to Amazon.com. You can read my full affiliate disclosure HERE.