We've all encountered the naysayers when it comes to homeschooling high school. Critics will question your ability to teach all the subjects your students will need if they want to get into a university. How will you be able to give them a rigorous education, including AP classes, to prepare for college? It's a myth that students have to attend public school in order to take Advanced Placement courses. Nowadays, your high schooler can take AP courses online from a qualified instructor (who's not you).
Yes, when you choose to homeschool, you are always your children's primary teacher! As the teacher though, you evaluate resources, choose curriculum, and help facilitate your students' education. Teaching isn't simply about dispensing information, it's about researching the different options available for your students at home, in your community, and online.
Unlike the public schools, you actually have a more diversified and rich educational experience available to your high school students because you aren't bound by the walls of the school. This is especially comforting when your child is ready for Advanced Placement courses and you don't feel qualified to teach them.
** This is a sponsored post. I received this product or compensation for review purposes only and was compensated for my time. I was neither asked nor required to share a positive review; all opinions are my own. READ HERE for more information.
Where to Find AP Courses Online
Advanced Placement, or AP, classes give students the opportunity to take courses considered to be at the same level as an introductory college course. When students finish the class, they can take the AP exam. If they score high enough on the test, students are awarded college credit for the course.
But how can this work for a homeschool student? AP courses online are a great option for homeschoolers who want to take get a jump of earning college credits.
The Potter's School's Online Academy offers AP courses and so much more.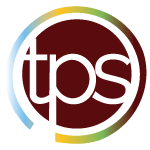 "TPS provides live online core academic courses for grades 4 through early college. Our hallmarks are high academic standards, a thoroughly integrated biblical worldview, and timely effective feedback. We also offer trips, camps, and other opportunities for community and service." —https://at-tps.org
Courses are taught from a Christian worldview. Classes are live and interactive allowing students to ask questions and chat with other students and the teacher. There's even a high school diploma option.
Whether you are looking for a core class such as math, or an elective such as photography, TPS offers a variety of courses to meet your students' needs. On the course page, you'll also find a "sample class" of many of the courses offered.
I recommend watching a few of the sample classes to see if TPS is a good fit for your students.
In the AP Physics1 class sample, you can see that there was interaction between the students and teacher through a chat bar at the side of the screen. Students asked questions during the lectures and the teacher did a great job responding to them. The teacher used slides with photos to help students understand the concept she was teaching, as well as a virtual whiteboard. These are features that many parents assume you can only get with a physical class. But that's not the case anymore with online learning options.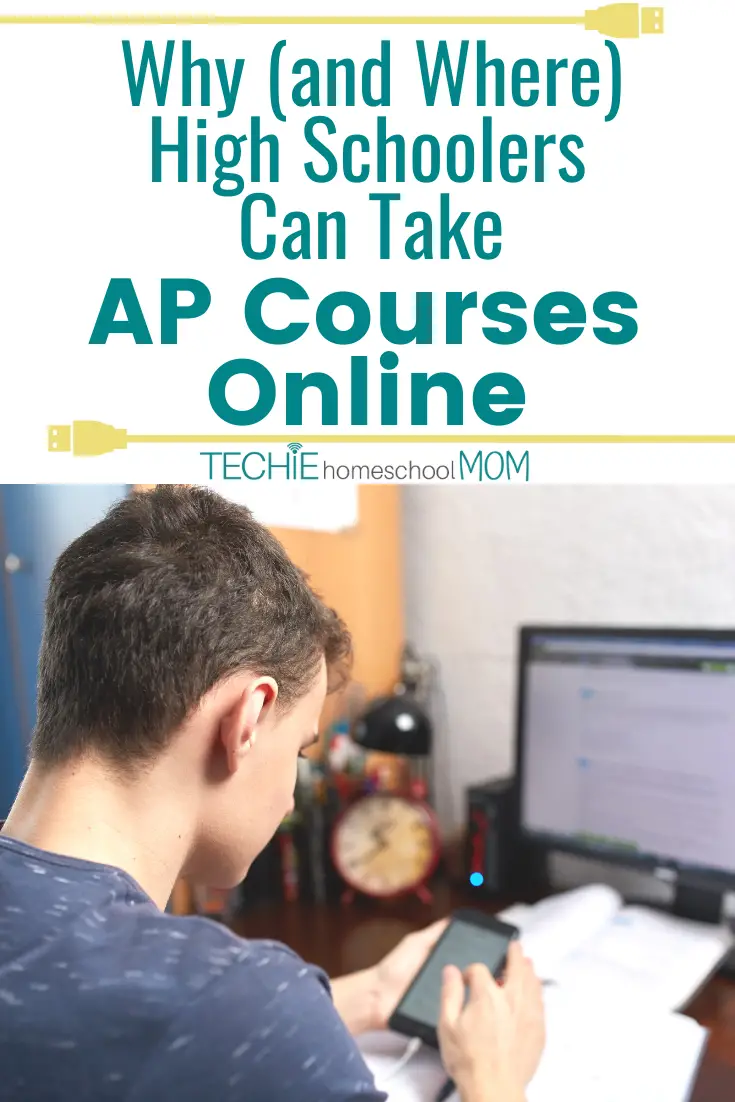 Benefits of Online AP Classes
Obviously earning college credit compels many students to take AP courses. With university costs continuing to skyrocket, families are finding ways to help shorten their student's time at their university of choice. Compared to the cost of university classes, online AP classes can save a family hundreds to thousands of dollars when you consider tuition, fees, housing, and all of the other costs associated with a university education.
Other reasons to take AP courses online include:
Helping homeschoolers to transition to college-level studies.

Students will learn not only the subject matter of their classes, but how to be responsible to complete assignments on time and be responsible to another authority besides you.

Challenging your students so they will grow academically.

TPS's online AP classes are rigorous courses. They recommend that strong 9th grade students take AP Human Geography, but generally most AP courses are for those in grades 10+.

Allowing more independence in their studies.

During the high school years, teens are ready for more responsibility. True, life-long learning, requires discipline. Taking AP courses online is the perfect opportunity to learn skills that they will need in the future while still under your supervision! You will be there to cheer them on and learn to solve problems. You can focus on supporting them and helping them to be successful.

Offering a variety of learning experiences and formats.

TPS's teachers use a variety of resources when teaching their students including lectures, discussions, visual aids, and a virtual whiteboard. For some homeschool students, learning online may be new but these classes will give them valuable experience with online learning. Universities today offer a variety of classes

including online options

.

College credit can be earned even if you don't have a local community college or university close to you.

While some families may have the opportunity to take some dual-enrollment classes during high school, many aren't physically close to one. With online AP courses, you can learn from anywhere you have Internet access!
Online AP Classes Offered by The Potter's School
For high school students, a variety of AP courses are offered including:
Art History

Biology

Calculus AB

Calculus BC

Chemistry

Comparative Government & Politics

Computer Science A (Java)

English Language and Composition

English Literature and Composition

Environmental Science

European History

French

German

Human Geography

Macroeconomics and Microeconomics

Physics I

Psychology

Spanish

Statistics

U.S. Government and Politics

U.S. HIstory

World History
Your students will need to put the hard work into these courses, but if they do and follow the study guidance that TPS provides, they can expect to score a 4 or 5 on AP exams. Their teachers understand the grading process, so they incorporate this knowledge into how they teach their courses and grade students' work.
In some cases, students can even earn college credit for the AP courses they take without taking the exam.
More Than Classes
In addition to the courses, TPS offers summer camps, graduation, and service trip opportunities. Through these offerings, high school students build community, leadership skills, and more. Service trips are perfect for high school and college students as well as parents as they experience another culture while serving in either China, France, or Honduras.
The Potter's School offers classes year-round. With offerings from grades 4 and up, you'll find something for almost everyone in the family. And if you have high school students, they will be able to start earning college credit through online AP classes.
To learn more about The Potter's School, just CLICK HERE to visit their website.
RELATED POSTS:

Want some techie homeschooling tips and inspiration delivered to your inbox? Sign up here for weekly-ish emails from me.
Techie Homeschool Mom is a participant in the Amazon Services LLC Associates Program, an affiliate advertising program designed to provide a means for sites to earn advertising fees by advertising and linking to Amazon.com. You can read my full affiliate disclosure HERE.