Create a Mona Lisa Parody
Google "most famous paintings", and you'll find the Mona Lisa at the top of most lists. It's also at the top of "the most parodied paintings" list.  
Creating your own Mona Lisa parody is a memorable art project for your homeschool art history lesson plans. Combine this activity with research about Leonardo DaVinci, and your kids will rank up in art connoisseur status.  
This art project is an excerpt for the Famous Artists Online Unit Study.
Hey, just so you know ... This post includes affiliate links. That means if you go through them to make a purchase I will earn a commission. That's how I can afford to continue inspiring and equipping families to add more digital learning to their home education. You can read my full affiliate disclosure HERE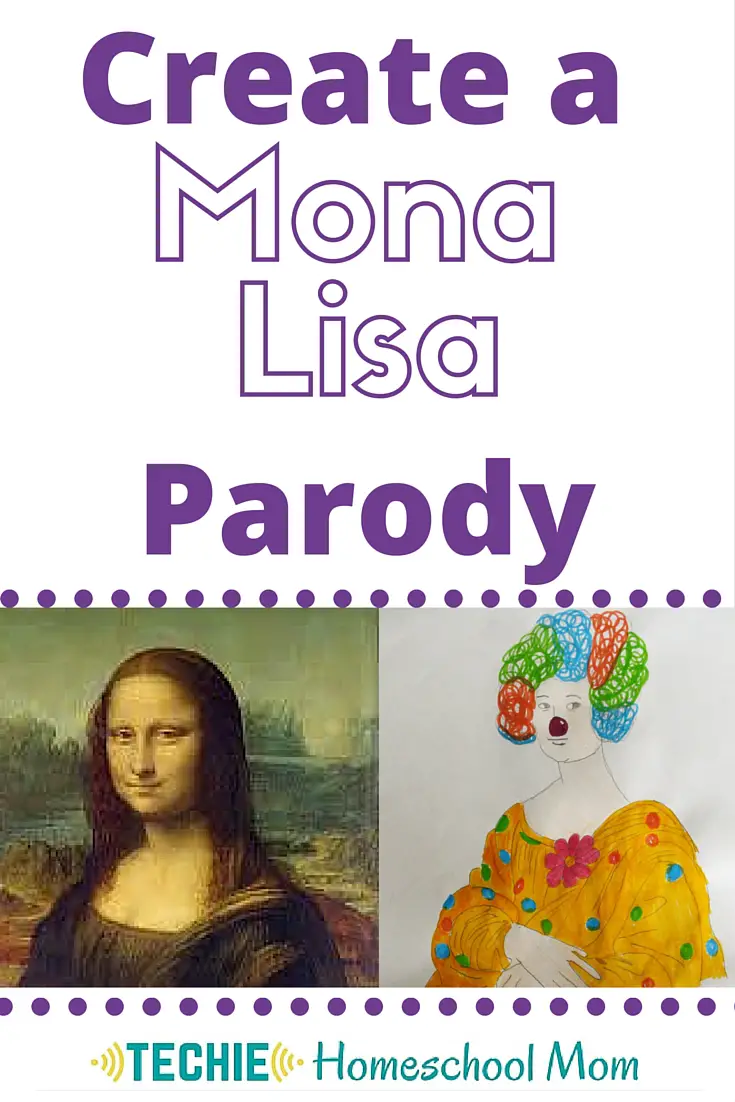 Mona Lisa Parody Project Instructions
Supplies Needed:
Instructions:
Decide the theme of your Mona Lisa. How will you change the picture? What props will you use? How will you change the setting?

Print out the Mona Lisa coloring page to trace.
Trace the parts of the Mona Lisa that will stay the same. For example, you may want to just trace her face and body so that you can draw a different background. Or you may just trace her body and face so you can draw different hair. If you don't have a tracing tool, you can tape your template and blank paper to a window to trace.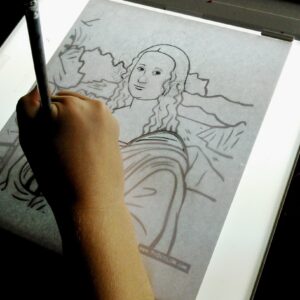 Add the creative parts to your drawing. Draw lightly in case you need to erase.
Use colored pencils or markers to color your Mona Lisa.
This activity is part of the Leonardo Da Vinci lesson in the Famous Artists Online Unit Study.  After virtually viewing Mona Lisa up close and personal through the Louvre's website, students watch videos to discover the intrigue behind the famous painting. Then they create their Mona Lisa parodies.


For more activities about famous art, follow my "Famous Artists Unit Study" board on Pinterest.
Follow Techie Homeschool Mom's board Famous Artists Unit Study on Pinterest.
Want some techie homeschooling tips and inspiration delivered to your inbox? Sign up here for weekly-ish emails from me.