Want to add more art to your life and homeschool? Yes? Then you are going to love me for creating the Famous Artists Online Unit Study. This phenomenal homeschool curriculum integrates art, history, science, math, writing and tech education to learn about 10 famous artists. Yep, all that in Online Unit Studies' easy-to-use format. In my 12+ years as a homeschoolin' momma, I've never come across another art study like this. Sure, there are great books and curricula about famous artists, but something that has the kids creating a virtual art gallery? Come on…how cool is that?
After exploring the meaning of "art", your family will study 10 renowned artists and discover 10 art movements from Renaissance to Surrealism. You'll watch videos and visit websites to learn about the artists' lives and styles.  Then you'll create your own masterpieces inspired by each artist.  The Famous Artist Online Unit Study is all tied together by creating art exhibits about each artist in a virtual art gallery. [Learn about this digital project HERE.]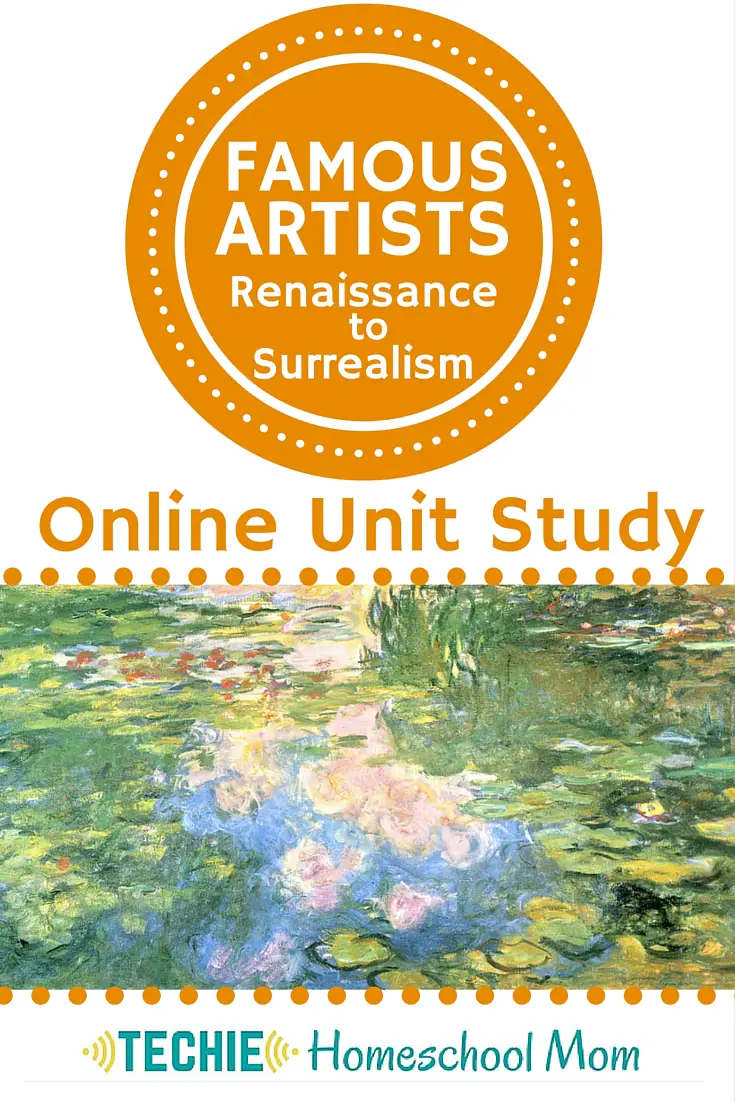 Online Unit Studies are Internet-based tech-driven courses for homeschoolers. No additional books and print resources are needed. Just gather supplies for hands-on projects, register for online tools and you're all set for a discovery learning experience.
What's Included:
CLICK here to preview the "What is Art?" lesson.  (Click the "Complete and Continue" button to see the complete lesson.)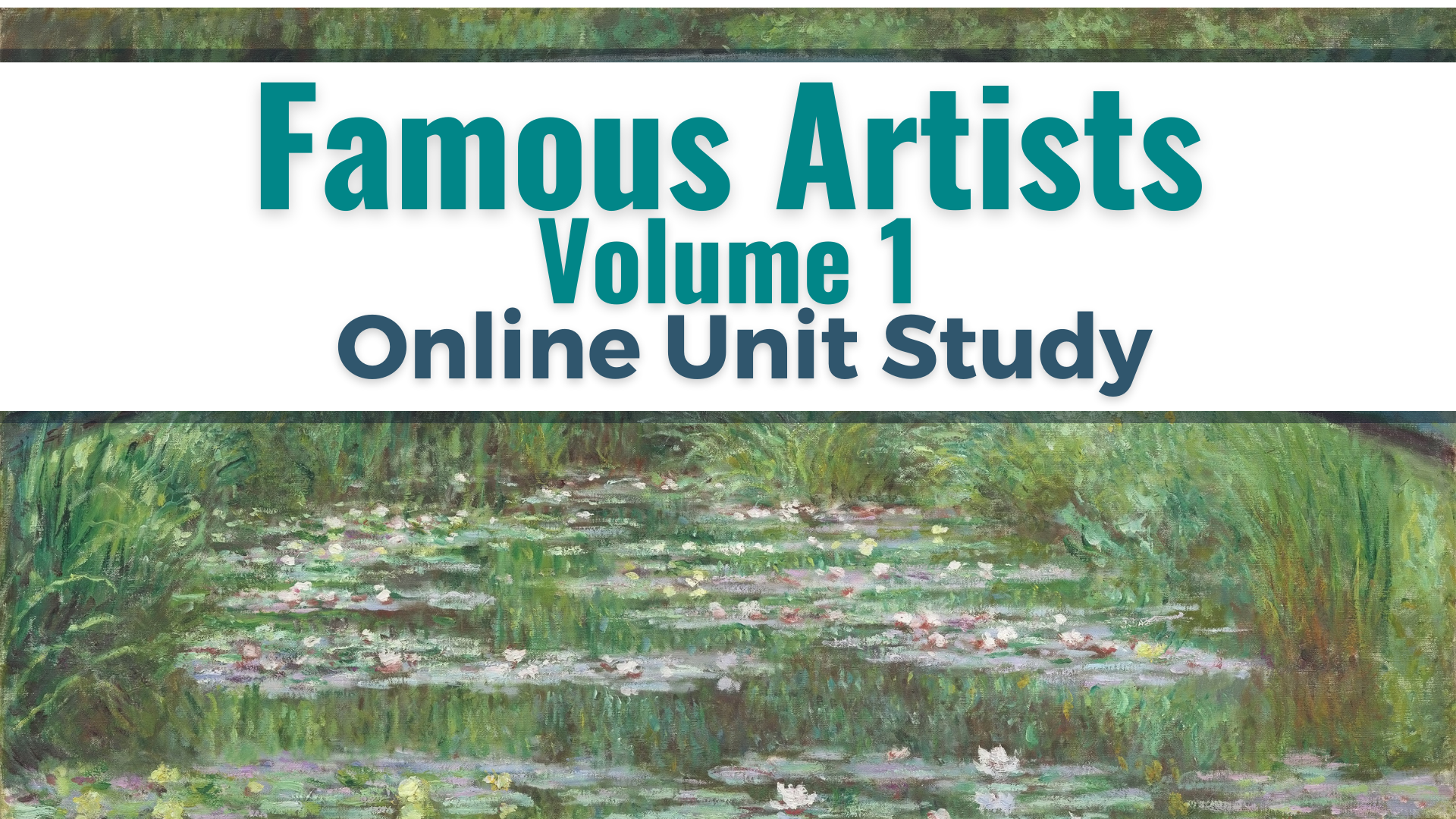 For more art resources, follow my Famous Artists Unit Study board on Pinterest.
/

Want some techie homeschooling tips and inspiration delivered to your inbox? Sign up here for weekly-ish emails from me.
Techie Homeschool Mom is a participant in the Amazon Services LLC Associates Program, an affiliate advertising program designed to provide a means for sites to earn advertising fees by advertising and linking to Amazon.com. You can read my full affiliate disclosure HERE.