A while back, I published an article called How to Earn College Credits in High School Using Online Courses. However, online courses are not the only option available for earning college credits without enrolling in college. Students can also earn college credit by exam. 
Through the credit by exam process, high schoolers earn college-level credits in some subject areas by passing a standardized proficiency exam. With testing centers nationwide and hundreds of higher learning institutions accepting credit by exam, it's no wonder that more and more homeschoolers are taking this route.
Curious about whether credit by exam is a viable option for your family? Wondering how to get your homeschooler ready? By the end of this article, you should not only know a lot more about this option, but should know how it works, and how you can get started on that path with a popular test prep website, Study.com.
** This is a sponsored post. I received this product or compensation for review purposes only and was compensated for my time. I was neither asked nor required to share a positive review; all opinions are my own. READ HERE for more information.
What are Ways You Can Earn College Credit by Exam?
Two of the most popular credit by exam programs are CLEP and DSST. Designed to assess comprehensive learning, they are the equivalent of a final exam given at the end of a college course. However, rather than sitting through the entire course, students can study for the exam and if they pass the exam, earn college credit for that course.
CLEP Exams
The College-Level Examination Program (CLEP for short) is a widely known credit by exam program that is accepted by nearly 3,000 colleges and universities. With over 1,800 test centers, it gives a wide variety of people to showcase their knowledge of introductory, college-level material and earn official college credit for any of 33 exams.
Sponsored by the College Board (and reviewed by college faculty), CLEP exams are mostly designed to correspond to semester-length courses, though some correspond to one- or two-year courses. Consisting of mostly multiple-choice questions (along with essays, listening sections, and other forms of assessment where necessary), they have been a trusted tool for over 50 years.
Through completing (and passing) CLEP exams, college credits can be earned in over 30 courses including (but not limited to): for the following courses:
Financial Accounting

American Literature

College Composition

Humanities

French: Levels 1 and 2

Spanish Language

American Government

Introductory Psychology

Introductory Sociology

Social Sciences and History

Western Civilization I: Ancient Near East to 1648

Biology

Calculus

Chemistry

College Algebra

College Mathematics

Natural Sciences

Precalculus
Find a full list of CLEP exams HERE.
DSST Test
The DANTES Subject Standardized Tests (better known as DSST) was designed for people serving in the armed forces, but is open to anyone. Accepted by over 1200 colleges and universities, the DSST offers some exams that are not offered by the CLEP, including Astronomy, Personal Finance, and Introduction to World religions.
Also, whereas CLEP focuses on lower-level college credit, the DSST includes upper-level credits. The DSST also tends to be a lot more specific, offering courses like:
Art of the Western World

Astronomy

Business Mathematics

Computing and Information Technology

Criminal Justice

Ethics in Technology

Fundamentals of Counseling

Health and Human Development

History of the Soviet Union

Introduction to Law Enforcement

Introduction to World Religions

Lifespan Developmental Psychology

Management Information Systems

Money and Banking

Organizational Behavior

Principles of Public Speaking

Principles of Statistics

Technical Writing

The Civil War and Reconstruction
Discover over 35 DSST exam topics HERE.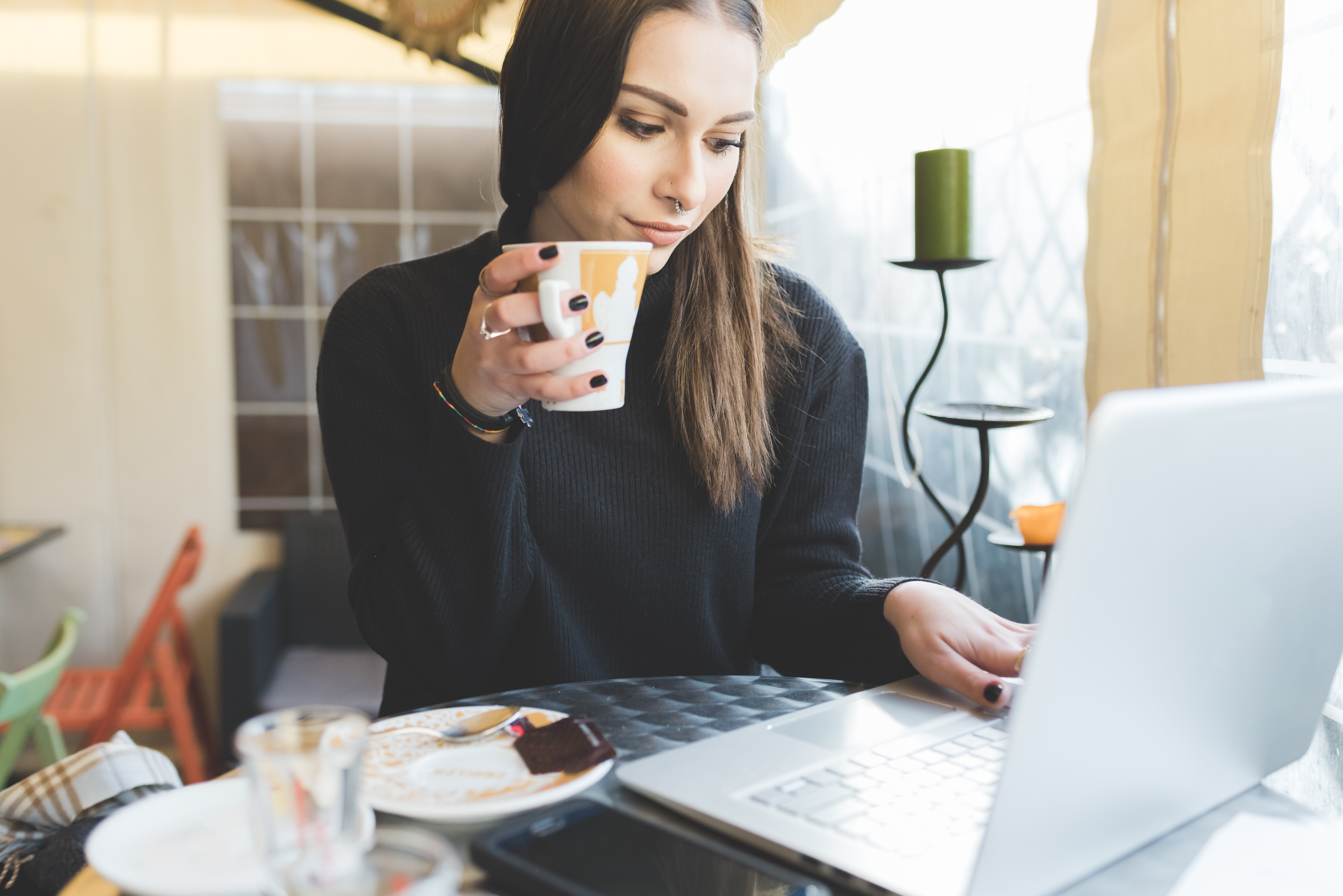 Why Earn College Credits by Exam?
There may be several reasons that someone would opt for the credit by exam route as opposed to taking the actual course.
Be flexible
One reason that the credit by exam option is so popular amongst homeschoolers is that it's super flexible. Rather than having to accommodate a class schedule (whether online or on-campus), students can study for their exam at their own pace. Once they are ready to sit the exam, they can sign up to take the exam at a nearby testing center.  
Save time
Another benefit of going the credit by exam route is that students tend to finish their degree faster. Of course, this is a pretty obvious benefit. After all, if each exam corresponds to a semester's worth of a class, then that is one semester's worth of class that you don't have to worry about. The more exams you pass, the fewer classes you have to take. Some homeschool parents report their kids graduating from high school with upwards of 70 college credits under their belt!
Save money
If those aren't compelling enough reasons, let's talk about money for a little bit.
The CLEP exam costs $87, with possible additional fees depending on the testing site. The DSST exam is around the same price, at $85 (plus testing site fees). Overall, you're looking at up to $120 per exam. With each exam offering 3 to 6 credits, that means you're paying (at most) $40 per credit.
According to a 2018 report that calculated the average cost per credit across the board (including two- and four-year colleges, for-profit and not-for-profit, as well public and private institutions), students can expect to pay nearly $595 PER CREDIT (of course this number is significantly higher if they attend a private 4-year college as opposed to a 2-year community college). Taking into consideration that most colleges require you to finish 120 credits in order to complete a degree program, and it gets really costly really quickly.
Just doing the basic math, paying $120 per exam to receive college credits is a LOT easier on the wallets than enrolling in the courses. Even if your homeschooler only goes this route to earn credits for their general education credits, it can still help a lot. In fact, some homeschoolers say that earning credits-by-exam have saved them over $20,000 in tuition costs.
Be more competitive
Of course, another reason to pursue credits-by-exam is that they just look dang good on college applications. Even though some colleges do put a cap on how many credits they will accept from credit by exam programs, the fact that your homeschooler went the extra mile in their education to earn them will speak volumes and may be enough to give them a bit of a leg up when compared to other applicants.
How Do You Prepare for CLEP and DSST Exams?
By now, you should recognize what an advantage CLEP and DSST tests are for college-bound students. But, what is the best resource for preparing for these college credit-earning exams?  
My recommendation is Study.com.
You may already know about Study.com. After all, it's one of the top online resources when it comes to…well, studying. However, they recently launched a comprehensive line of credit by exam products that is, to put it mildly, fantastic.
For those of you who are unfamiliar with Study.com, it's an online learning platform that features not hundreds, but THOUSANDS of bite-sized, yet informative videos on a variety of subjects – all with the purpose of keeping your learners engaged.
The self-paced lessons can be used to introduce, reinforce, and review information. It can even be used as a substitute for a curriculum that isn't quite working for your family. In addition to helping students learn more about assigned topics, Study.com's 75,000 text and video lessons offer them a ton of opportunity to explore and discover new subjects based on their personal interests.
Each Study.com video lesson includes a full-text transcript to accommodate various learning styles.and is followed up by a short quiz to assess concept mastery AND reinforce learning. Students can also take things further through flash cards as well as chapter/course exams.

Why You Should Use Study.com Practice Tests
In-Depth Knowledge Assessment
Rather than studying everything from the beginning, you will start off by taking a knowledge assessment to determine your strengths and weaknesses. Your results will be used to tailor the course specifically for you so that you focus on what you need to pass the test rather than wasting time on things you already know.
Comprehensive courses
As mentioned above, all Study.com courses are designed to be comprehensive, fun, and engaging. And with the self-assessed quizzes and cumulative tests, you can easily keep track of your progress.
Study Guides
Expertly-designed study guides cover all of the content and tools you need to pass the exam, including helpful resources and information on everything you need to know about the tests (i.e. what to expect on test day, how to register, general test-taking tips and how to interpret scores on the test).
Set your goals
Using the built-in goals tool, you can select your exam date and a personalized study schedule will be created to help you make the most of your time (and get your highest score).
Online Practice Tests
Once you've gone through the course, you can test your knowledge by taking a DSST or CLEP practice test or DSST practice test. These practice tests can also help to prepare you for the real thing, which can be a great way to reduce test anxiety.
Study on-the-go
If you have homeschoolers who are always running around, the Study.com mobile app makes learning on-the-go easier than ever!
Subject experts on call 24/7
If ever your child needs an extra hand with a topic, they can reach out to one of Study.com's subject matter experts, who are available 24 hours a day, 7 days a week.  They are there to answer any question your student may have.
Undoubtedly, Study.com is a tremendous resource- not only for those with their eyes set on earning college credits while in high school but for homeschoolers in general. I encourage you to check it out and see how it could help enhance your homeschool journey.
Tell me … How do you think earning college credit by exam will benefit your child? 
Related Posts

Want some techie homeschooling tips and inspiration delivered to your inbox? Sign up here for weekly-ish emails from me.
Techie Homeschool Mom is a participant in the Amazon Services LLC Associates Program, an affiliate advertising program designed to provide a means for sites to earn advertising fees by advertising and linking to Amazon.com. You can read my full affiliate disclosure HERE.