Hey, just so you know ... This post includes affiliate links. That means if you use them to make a purchase, I may earn a commission. You can read my full affiliate disclosure HERE
We had a little "incident". My daughter downloaded an app that I told her not to go. It was innocent, and she wasn't harmed in any way. You know, the equivalent of sneaking a cookie when I had told her not to, but deceptive nonetheless.
I'm extremely proud of my girl because she confessed (as if I wouldn't of known anyway when I read the app download notification email from Amazon). I'm thankful that she responded to the conviction of her wrongdoing and was confident to come to me about it.
This got me thinking about how I'm parenting my little techie's heart.  You see, the foundational issue wasn't the "the screen" or the Internet. The issue was her heart and character.  She was tempted, she was disobedient, and she was responsive to her conscience, much like I am at some point every day.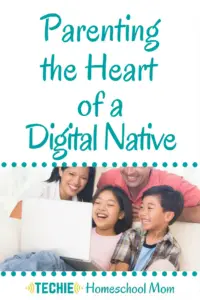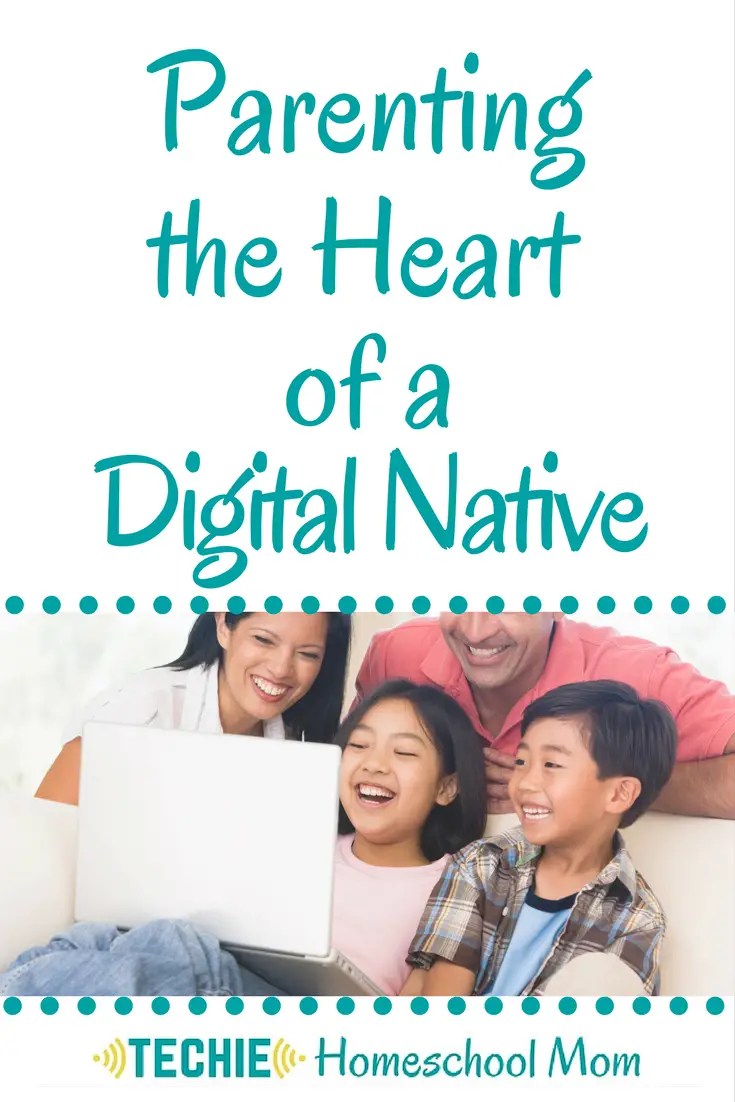 I am a strong advocate of active, intentional and heart-level parenting. Mike & I chose to be "those parents" over 17 years ago. It's been hard work and we've made many, many mistakes over the years. But the fruit of that work is worth it.
My friend, it is so important for us to be active and intentional as we guide in our kids' digital lives.  We are the first generation of parents (aka "digital immigrants") raising "digital natives". We still don't know quite how to handle tech. We're out of our comfort zone and tend to get blinded to the fact that tech can be a really good and helpful thing. And when there is a tech-related, we tend to blame it on "those devices", not the heart and character of the person using the device.
[Related Post: A Mom's Greatest Struggle in This Tech-Driven World ]
We need to get rid of our fears and ignorance about tech so that our kids can develop healthy attitudes about this tool that isn't going away.
Some parents would argue, "But what if my child gets addicted to computers and video games?" That is a valid question. I've seen the effects of tech addiction in my own extended family. But guess what… I've also seen the effects of food addiction. Am I keeping my kids away from food because they might become addicted to it? No, I'm teaching them how to make healthy choices about food,  just like I need to guide them towards healthy tech habits.
[Related Post: 5 Tips for Healthy Tech Habits in Your Family]
I share this not to discourage you or to point out the shortcoming our generation, but to encourage you. You're not alone. The struggle is real…not just in your home, not just with your child. There are other families trying to figure out how to raise digital natives.
Truth be told…I'm not an expert in raising tech healthy kids (ummm..remember that little story I started with). I know what works in my home (and *cough* what doesn't). I know how I choose to parent my children. And, I know that I know it's crucial to be actively involved in my kids' digital lives.
Here's a little challenge for you… the next time you notice your child engrossed in "a screen", join them. Ask them to explain what they're doing. Invite them to show you how they do what they are doing. Praise their creativity or their skill. Show genuine interest. And, I betcha', your child will feel loved!
How about coming to hang out with me at Techin'' Your Homeschool, a community of digital immigrants homeschooling digital natives. We have daily discussions about all things tech and homeschooling. Plus, we share online homeschooling resources. You definitely won't feel alone if you join us.
Recommended Reading for Techie Homeschool Moms:
 The Tech-Wise Family: Everyday Steps for Putting Technology in Its
 Hands Free Mama: A Guide to Putting Down the Phone,
 Hands Free Life: Nine Habits for Overcoming Distraction, Living Better,
 Parenting in the Age of Attention Snatchers: A Step-by-Step Guide
 Apps All Parents Should Know
 I'd love to know what thoughts/ideas this post has spurred for you. Leave me a comment to share and encourage others.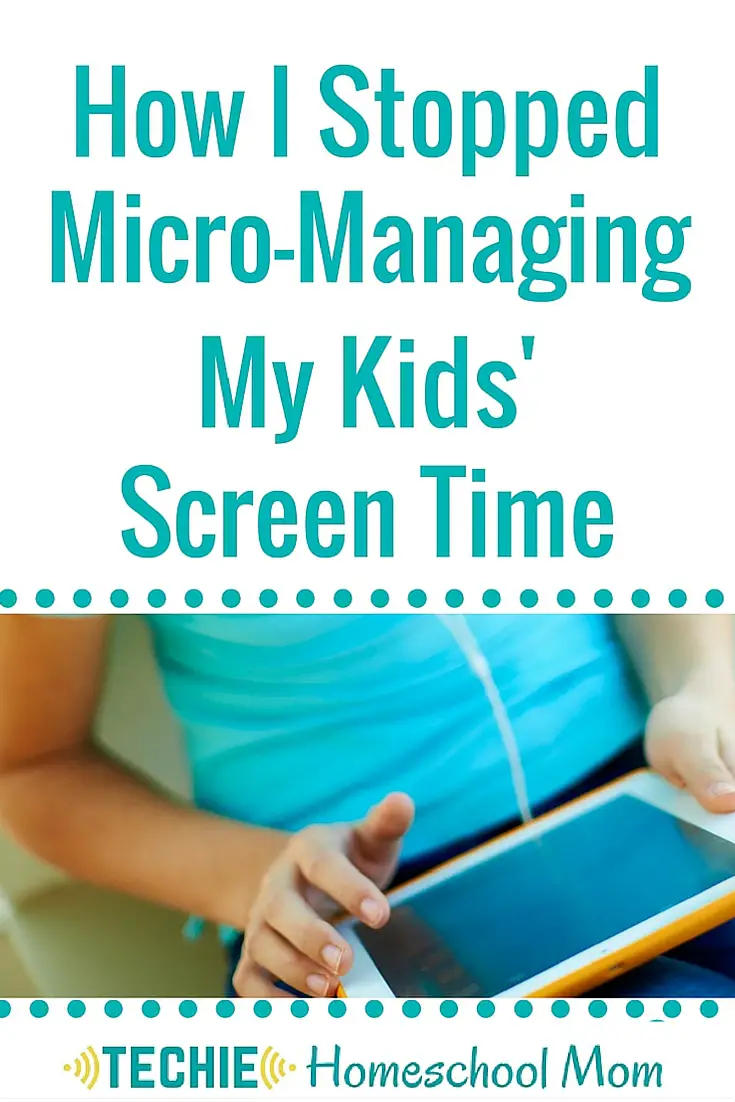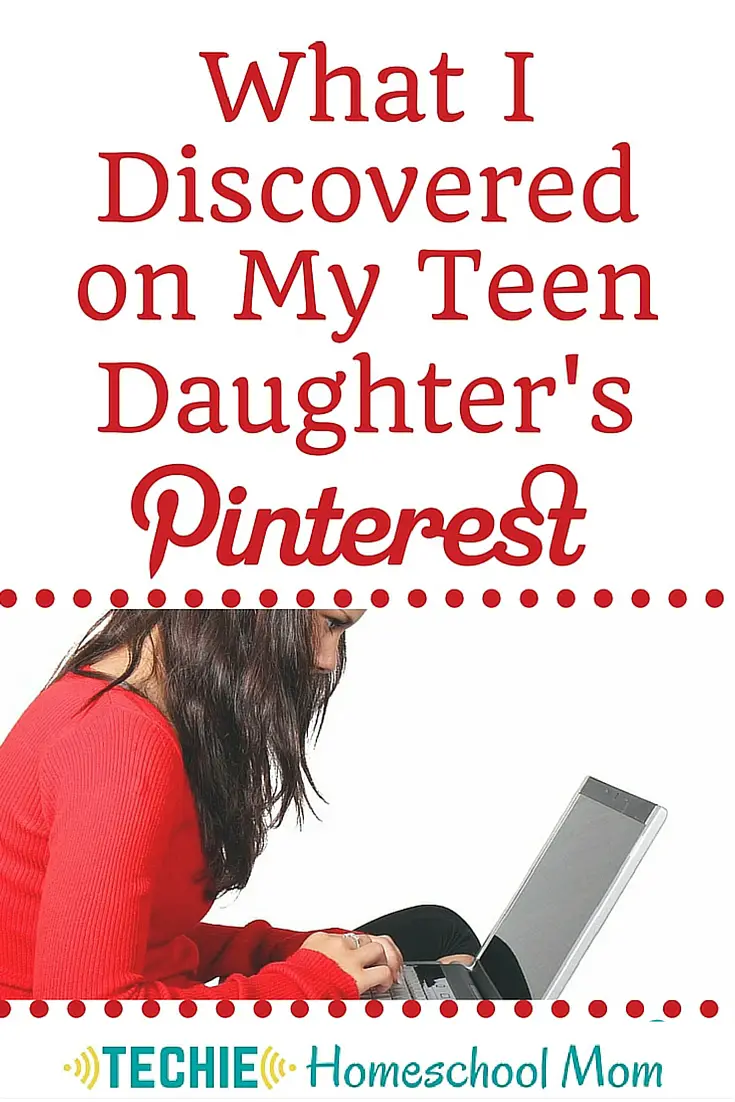 Want some techie homeschooling tips and inspiration delivered to your inbox? Sign up here for weekly-ish emails from me.
Techie Homeschool Mom is a participant in the Amazon Services LLC Associates Program, an affiliate advertising program designed to provide a means for sites to earn advertising fees by advertising and linking to Amazon.com. You can read my full affiliate disclosure HERE.