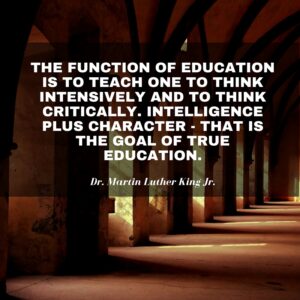 This quote resonates with me. Dr. King may have written it in 1947 in a context of racial tension, but his words are still powerful for 21st century learners. Critical thinking skills are crucial in the Information Age. We need to know how to process large amounts of information and discern fact from fiction. And when it comes down to it, character will get someone farther in life than any amount of intelligence.

Reading this wisdom piqued my curiosity and got me wondering what other wisdom Dr. King had for homeschoolers.  Consider these quotes, my homeschoolin' momma friend….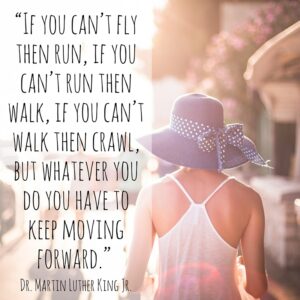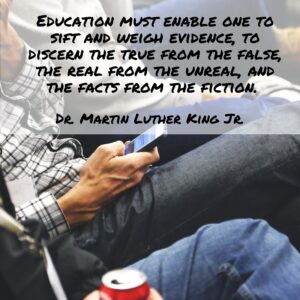 Which one resonates strongest with you? Comment below. I'd love to know what you're thinking.