Best Tech Toys for Kids: 2022

Hey, just so you know ... This post includes affiliate links. That means if you use them to make a purchase, I may earn a commission. You can read my full affiliate disclosure HERE.
No matter if you're shopping for Christmas or birthdays, you'll find something your techie kids will love in this 2022 collection of the best tech toys for kids.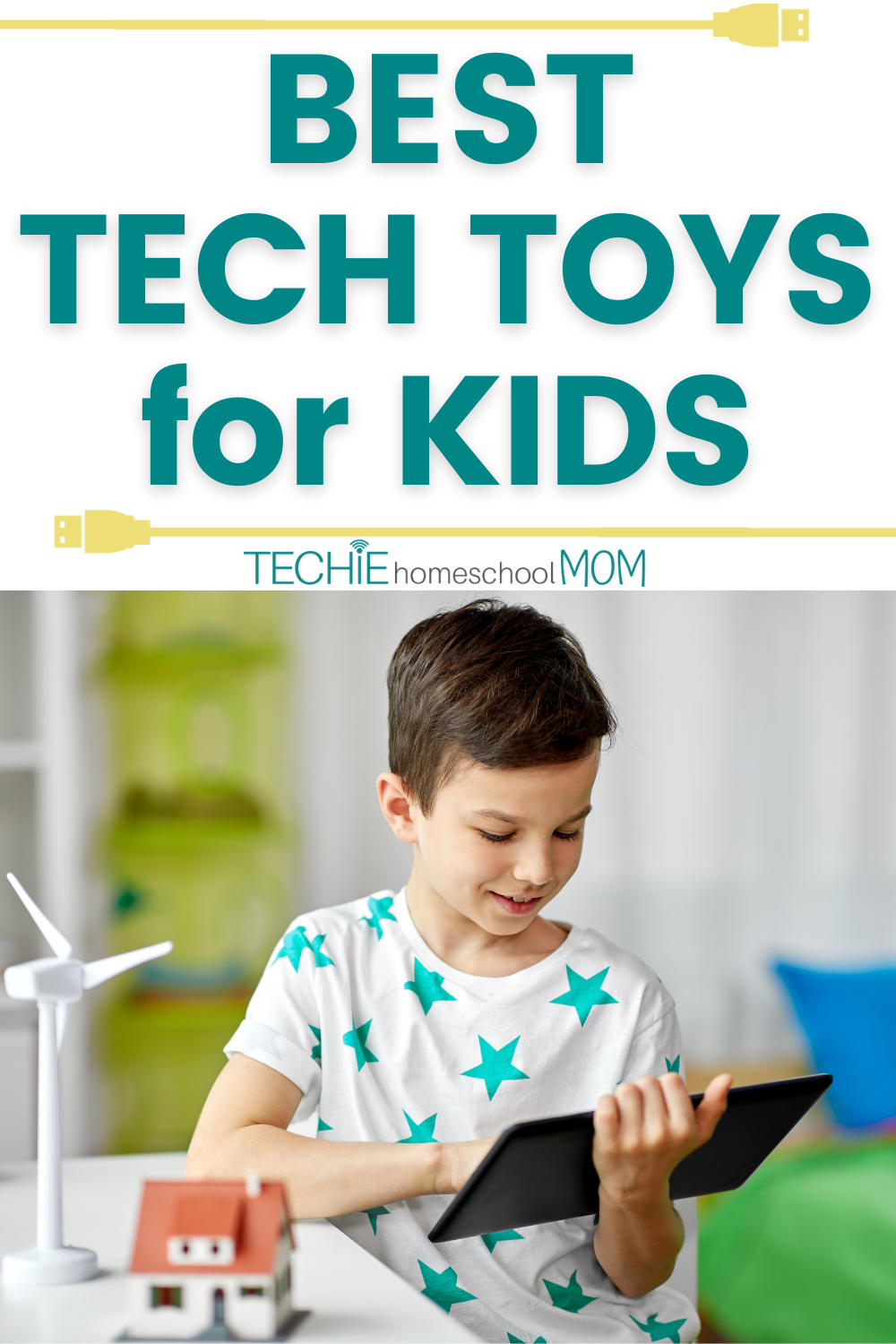 I know that it's hard for us digital immigrants to find quality (yet affordable) gifts for the digital natives in our lives. We want to find gifts that are fun, but still educational, right? We don't need yet another toy that gets forgotten a week after your child gets it. If your child is into electronics, they'll be delighted by any of these gifts.
 12 Best Tech Gift for Kids
This Smart Robot Car Kit is the perfect gift to capture the attention of any kid and inspire them to invent with electronics and coding.
Take your crafts and projects to a whole new level with electronic stickers!
Kids can learn about robotics and fundamental coding skills and have fun doing it with Cuem the Cleverbot.
You can play your favorite music, send messages, order pizza and so much more with the Echo Dot. A hands-free device that lets you control lights, tv's, fans, thermostats and more with compatible devices in your home.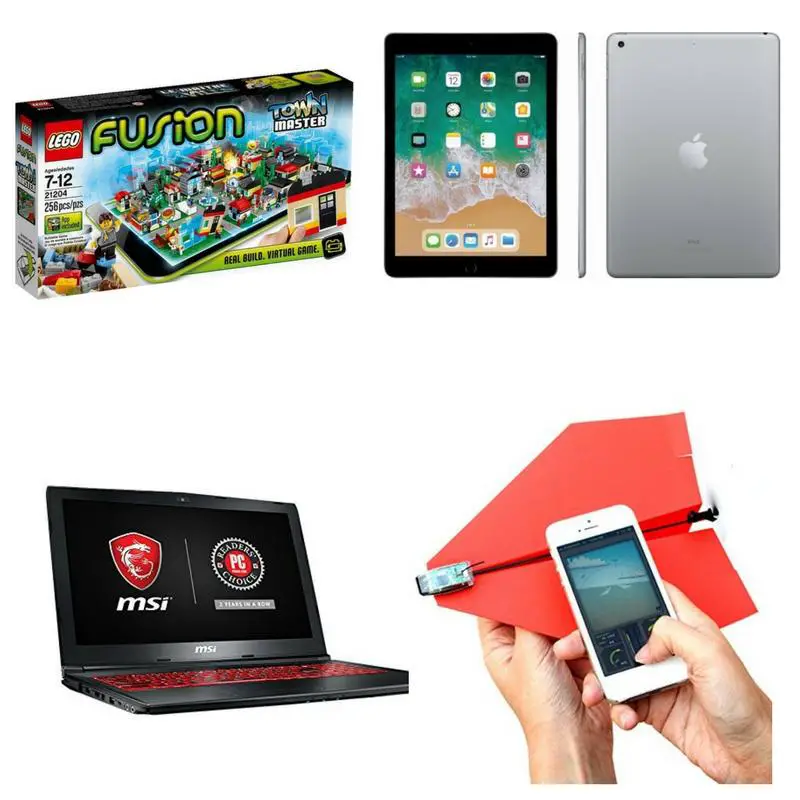 Combine real LEGO brick building with your smartphone or tablet and watch your creations come to life on your device.
Great for web browsing, YouTube, basic photo and video editing, and playing music, games, and even educational apps!
Packed with graphics and performance power, this laptop is perfect for gaming on the go.
Turn ordinary paper airplanes into motorized machines that you can control with your smartphone or tablet.
A real smart watch just for kids with an activity tracker, camera, games, messaging capabilities and much more.
Bloxels is an innovative video game creation platform. As the game designer, watch your game world come to life as you create your own spaces, objects, characters and more.
Create your own stop motion animated movies with LEGO, clay, paper, or toys with HUE Animation Studio. A fun and educational gift for kids.
Turn your iPad into a hands-on learning tool that encourages visual thinking, , problem solving, and creative drawing skills.
Need more recommendations for tech toys for kids?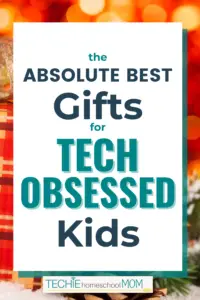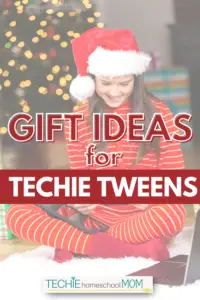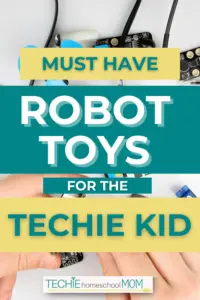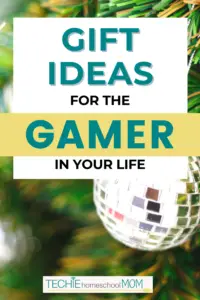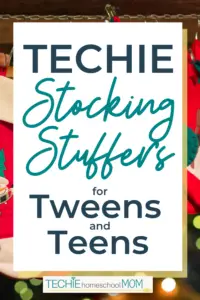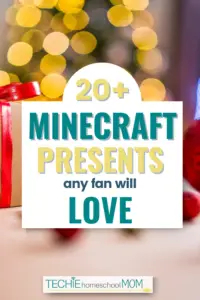 Want some techie homeschooling tips and inspiration delivered to your inbox? Sign up here for weekly-ish emails from me.
Techie Homeschool Mom is a participant in the Amazon Services LLC Associates Program, an affiliate advertising program designed to provide a means for sites to earn advertising fees by advertising and linking to Amazon.com. You can read my full affiliate disclosure HERE.