20+ Cool Minecraft Presents for Kids
Hey, just so you know ... This post includes affiliate links. That means if you use them to make a purchase, I may earn a commission. You can read my full affiliate disclosure HERE.
Got a big Minecraft fan in your family? One whose conversations include words "nether", "pickaxe", "sandbox" and "redstone"?  A child whose most visited website is Minecraft Wiki?  One way to support your child's passions and natural learning process is to give gifts that nurture their interests. These Minecraft presents do just that!
There are a ton of Minecraft presents out there depending on what you're looking for. For kids, they will love something they can play with or show off to their friends, so this gift guide is full of great ideas for them. 
You'll also find wearables, playables and more for kids and teen fans of the game.  Whatever Minecraft presents you choose to go with are sure to be a hit.
Top Minecraft Presents for Kids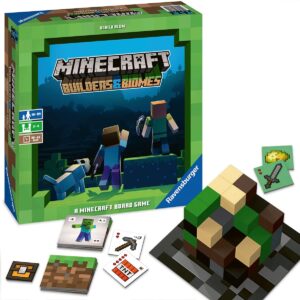 Tell me, which present do you think your resident Minecraft fan will like the most?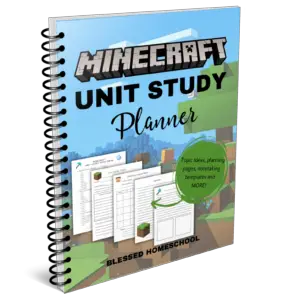 If you'd like a printable planner to use to map out your Minecraft unit study, head on over to Blessed Homeschool and grab this one for FREE!
You'll get a list of Minecraft-related topic ideas, planning pages, note taking templates, and more to help you easily create a Minecraft unit study your kids will love.

Want some techie homeschooling tips and inspiration delivered to your inbox? Sign up here for weekly-ish emails from me.
Techie Homeschool Mom is a participant in the Amazon Services LLC Associates Program, an affiliate advertising program designed to provide a means for sites to earn advertising fees by advertising and linking to Amazon.com. You can read my full affiliate disclosure HERE.