Perfect Gifts for the Future YouTuber in Your Life
Hey, just so you know ... This post includes affiliate links. That means if you use them to make a purchase, I may earn a commission. You can read my full affiliate disclosure HERE.
Shopping for someone who has a passion and a drive can be really fun – like when shopping for an aspiring YouTube star! These are the type of gifts that will see some serious usage and not just collect dust under the bed. From lighting to microphones to editing software, any future YouTuber will be thrilled to dive deeper into their new venture.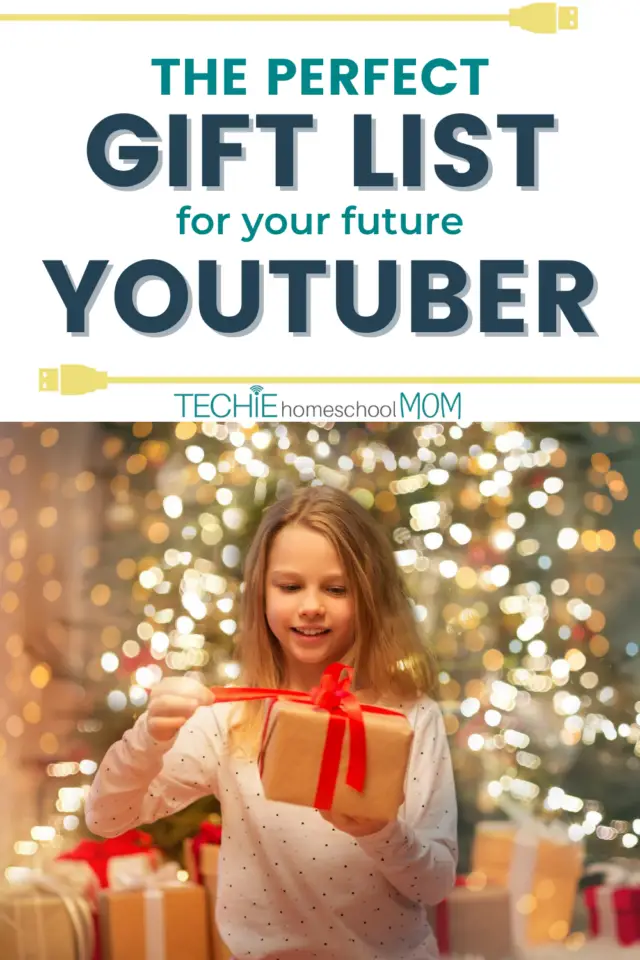 These gifts are geared towards older kids who have an interest in more than just selfie style videos and are looking to create professional style videos. We've collected a great variety of accessories, books, editing software that any vlogger will appreciate and use over and over!




Has your future YouTuber already started their channel? Drop the link below so others can check out their videos.

Want some techie homeschooling tips and inspiration delivered to your inbox? Sign up here for weekly-ish emails from me.
Techie Homeschool Mom is a participant in the Amazon Services LLC Associates Program, an affiliate advertising program designed to provide a means for sites to earn advertising fees by advertising and linking to Amazon.com. You can read my full affiliate disclosure HERE.