Hey, just so you know ... This post includes affiliate links. That means if you use them to make a purchase, I may earn a commission. You can read my full affiliate disclosure HERE
When it's time to buy a gift for a tech-loving kid, you might feel like a fish out of water. There are lots of tech gifts for kids out there, but how can you know which is the best to buy? If you're not into tech yourself, you might feel clueless about whether the gift is a good option. And when you see the price tag, you may wonder if the investment is worth it. Let me tell you, it is!

There are all kinds of tech gifts for kids … everything from child smartwatches (like this one from VTech) to remote control interactive robots (like CleverBots) to tablets and laptops. So, how do you know what tech gift to get for your child? These four questions will help you decide.
Tips to Help You Buy Tech Gifts for Kids
Is my child old enough or, more importantly, mature enough for this gift?
It's important that you consider the age of the child as well as their maturity level when picking out tech gifts. For example, a Lego Mindstorms Programmable Robot might be too much for a younger child. However, a younger child might like Stikbots that they can pose and then animate with their smartphone app.
How has the experience of other families been with this product?
It's important to read reviews when buying any type of electronic or tech gadget, but it's especially important when getting these gifts for kids. You want to see what other buyers are saying, especially the parents of other children. You could also look at tech review sites and tech magazines for reviews on popular products, so you know what you're getting into before you buy. And don't forget to ask other techie homeschoolers at Techin' Your Homeschool about their experiences
Will my child be interested in this tech gift for the long haul?
You want to give a gift that meets the natural interests of your child and won't be forgotten come February. For example, you wouldn't invest in a BitsBox subscription for a child who is more interested in art than programming. Instead, you might get a Wacom tablet for your artist. The gift should be a tool for helping your child grow in their interests and talents.
What role will this gift play in my child's homeschooling?
One of the great things about tech gifts is that they can also be educational. When considering what to get for your child, think about how it can also be used in home education. It's always a big bonus when learning can be fun, so think of ways to incorporate these gifts into your homeschooling.
When considering these questions, you'll be able to make a wiser decision when buying tech gifts for your kids.
Need some ideas about what are the best tech gifts for kids? Check out these gift guides I've put together.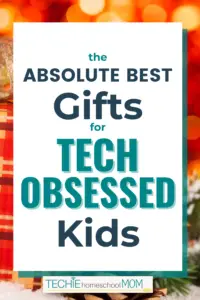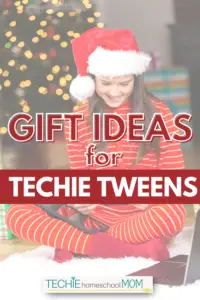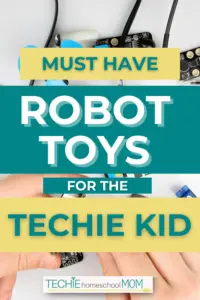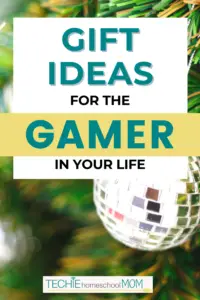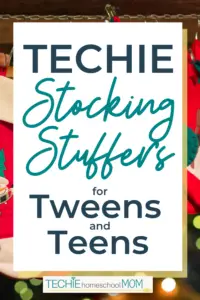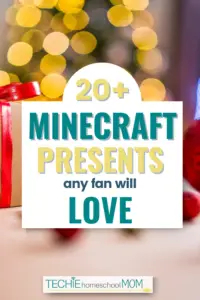 Tell me, what's the best gift you've ever purchased for your techie kid?
Must-Have Tech for Homeschooling
2017 Acer Chromebook 11.6

Apple iPad 2 16GB

Roku Streaming Stick

DOSS Touch Wireless Bluetooth Portable Speaker

Skullcandy In-Ear Noise-Isolating Earbuds


Want some techie homeschooling tips and inspiration delivered to your inbox? Sign up here for weekly-ish emails from me.
Techie Homeschool Mom is a participant in the Amazon Services LLC Associates Program, an affiliate advertising program designed to provide a means for sites to earn advertising fees by advertising and linking to Amazon.com. You can read my full affiliate disclosure HERE.