Hey, just so you know ... This post includes affiliate links. That means if you use them to make a purchase, I may earn a commission. You can read my full affiliate disclosure HERE
Everyone likes to find the best Black Friday sales, no matter what is on their wishlist. There are many things that people shop for on Black Friday, but few as popular as techie gadgets. It seems everything goes on sale on Black Friday these days, but saving up for this big day to make an electronics purchase is almost a tradition for many families, including techie homeschoolers. By being strategic, you'll be sure to score some awesome Black Friday deals on electronics. 
Black Friday is a great day to stock up on all the tech you need for your homeschooling, both the fun and the functional electronics. But, how do you find the best deals?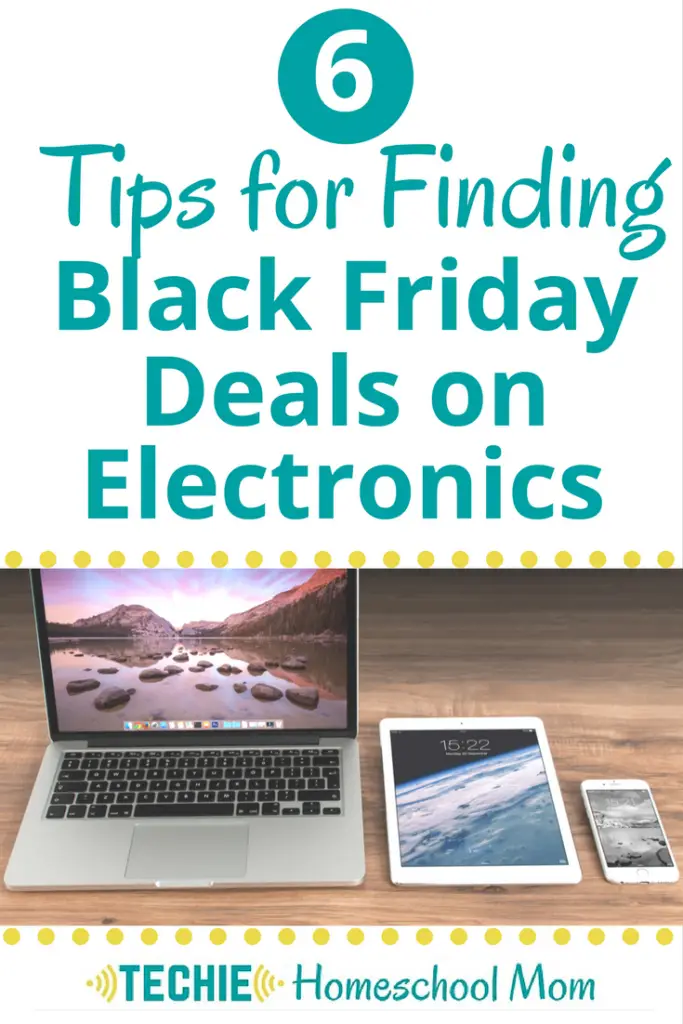 How to Find the Best Black Friday Deals on Electronics
Shop early – Many retailers, like Amazon, are starting their Black Friday sales early this year. You may not need to wait until the day of to make your purchases. For hot ticket items like electronics, waiting might even cause you to miss out on popular items with limited quantities. Find out my tips for Amazon Black Friday Deals HERE.
Make sure you know what you're shopping for – Going shopping with a plan will reduce the overwhelm.
Do comparison shopping – Whenever possible, always shop around. The various electronic retailers are going to be competing with one another to try to have the best deals. If you shop around and compare prices before making your purchase, you can be sure you get the best deals.
Make use of smartphone apps – Your smartphone might also help you save even more on Black Friday deals, especially on electronics. Many retailers have coupon apps, or store apps that will offer special prices on Black Friday.
Clip coupons – Sometimes a good, old-fashioned paper coupon still works. Save all the flyers, papers and mailers that are coming to you in the weeks and days before Black Friday, and also look for them being handed out in the stores. You may be able to snag some great deals on things like computers, laptops, TVs, and video game consoles.
Look online – A lot of Black Friday shopping is moving online these days, and electronics are included. We've added some links below to help you, but don't be afraid to search for the best online Black Friday sales. Often free shipping is rolled in, and you save yourself from fighting the crowds in the stores. It's worth looking into, depending on what you're shopping for.
Whenever you're looking to buy electronics, whether for Black Friday, or any time of year, it pays to do your research. Compare brands and what you get for the price. Take time to read the reviews from people who have purchased before you. It also helps to read reviews from tech sites like PC Magazine or PC World. This will help you decide how to choose the right electronics and not just the cheapest ones.
Here are some links to Black Friday deals from electronics retailers in the US:
Now that you know how to find the best Black Friday discounts on electronics, you're ready to start shopping. 
Tell me, do you have any tips to add? Where have you found the best Black Friday deals on electronics?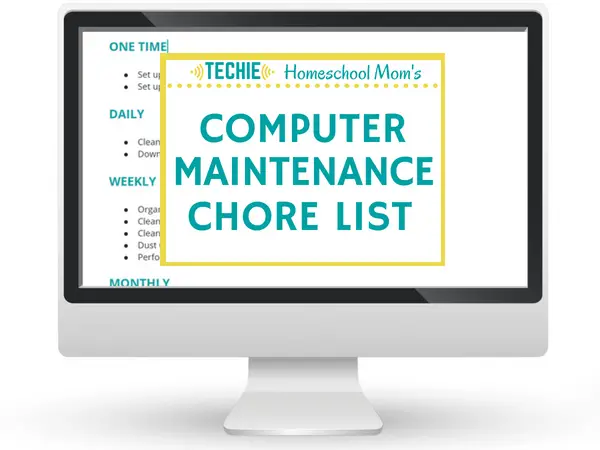 Want to keep your computers running hassle-free?
Download a list of 20+ routine tasks that will keep your computers working great.
Sign up to receive Techie Homeschool Mom's Computer Maintenance Chore List

Related Posts

Want some techie homeschooling tips and inspiration delivered to your inbox? Sign up here for weekly-ish emails from me.
Techie Homeschool Mom is a participant in the Amazon Services LLC Associates Program, an affiliate advertising program designed to provide a means for sites to earn advertising fees by advertising and linking to Amazon.com. You can read my full affiliate disclosure HERE.