How are you adding STEAM learning into your homeschool plans? 
Make it easy with the Back to School STEAM bundle.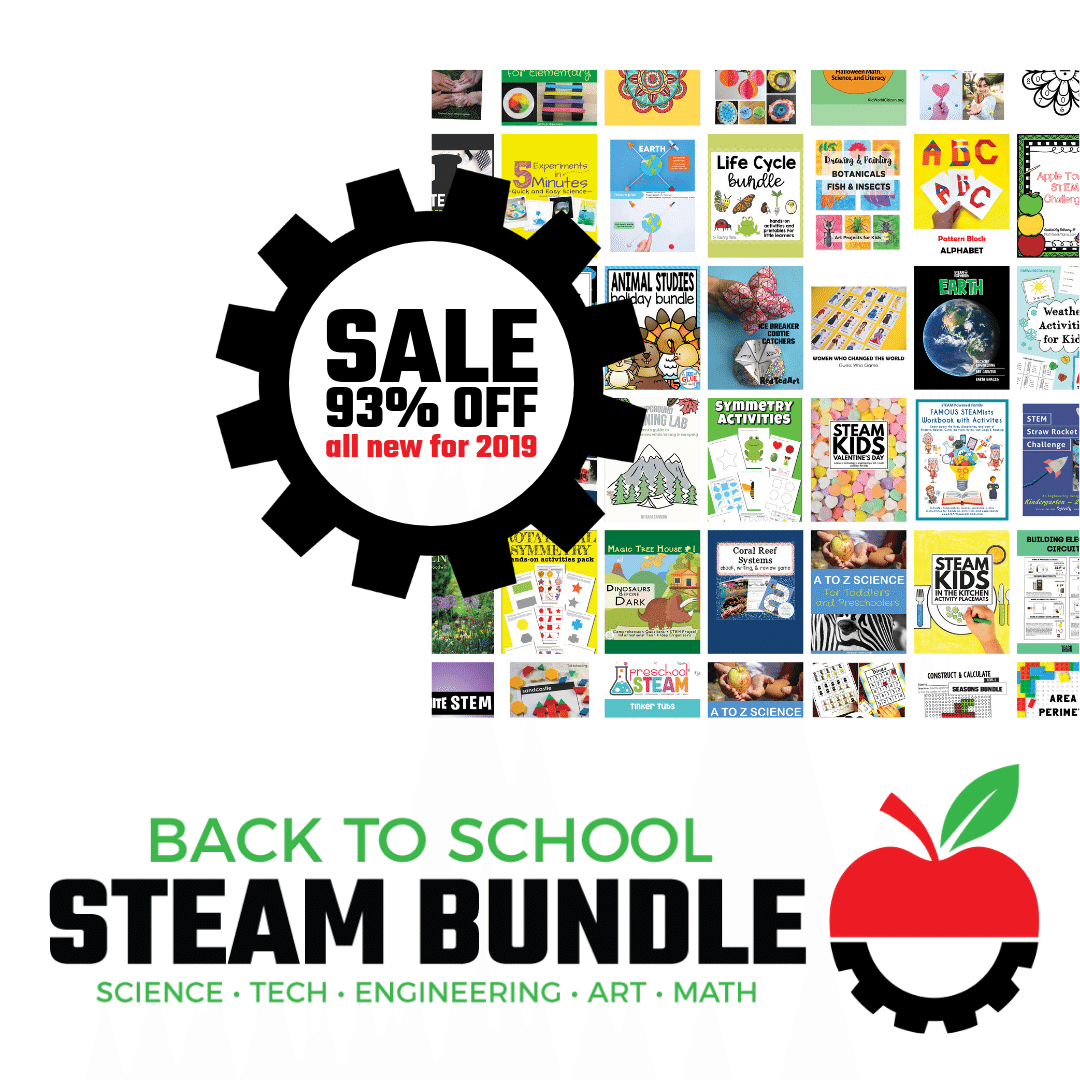 You'll find 55 of premium resources and products worth more than $540. From screen free coding challenges to classroom unit studies, to inspiring STEM projects and so much more, this bundle has everything you need to kick start your STEAM learning this year.
You've got three 3 different opportunities to purchase the perfect bundle for your needs.
Little Learners Bundle (for kids 3 to 7 years old)
Big Learners Bundle (for kids 8 to 12 years old)
Or you can jump in and grab it all with the Ultimate Back to School STEAM Bundle