50 Udemy Online Courses for Kids
Hey, just so you know ... This post includes affiliate links. That means if you use them to make a purchase, I may earn a commission. You can read my full affiliate disclosure HERE.
Udemy is a great resource for any techie homeschool family looking for online courses for kids. This online learning marketplace is used by over 10 million students taking online courses in everything from programming to yoga to photography–and much, much more.
Each of Udemy's 40,000+ courses is taught by an expert instructor, and every course is available on-demand, so students can learn at their own pace, on their own time, and on any device.
With so many options, it can be hard to find the right online courses for kids.  But…I've got you covered, my friend.  Here is a list of 50 online courses for kids that Udemy offers. Keep in mind that I haven't tried all these courses, so you'll want to check out the previews and decide if the course is a good fit for your family.
ART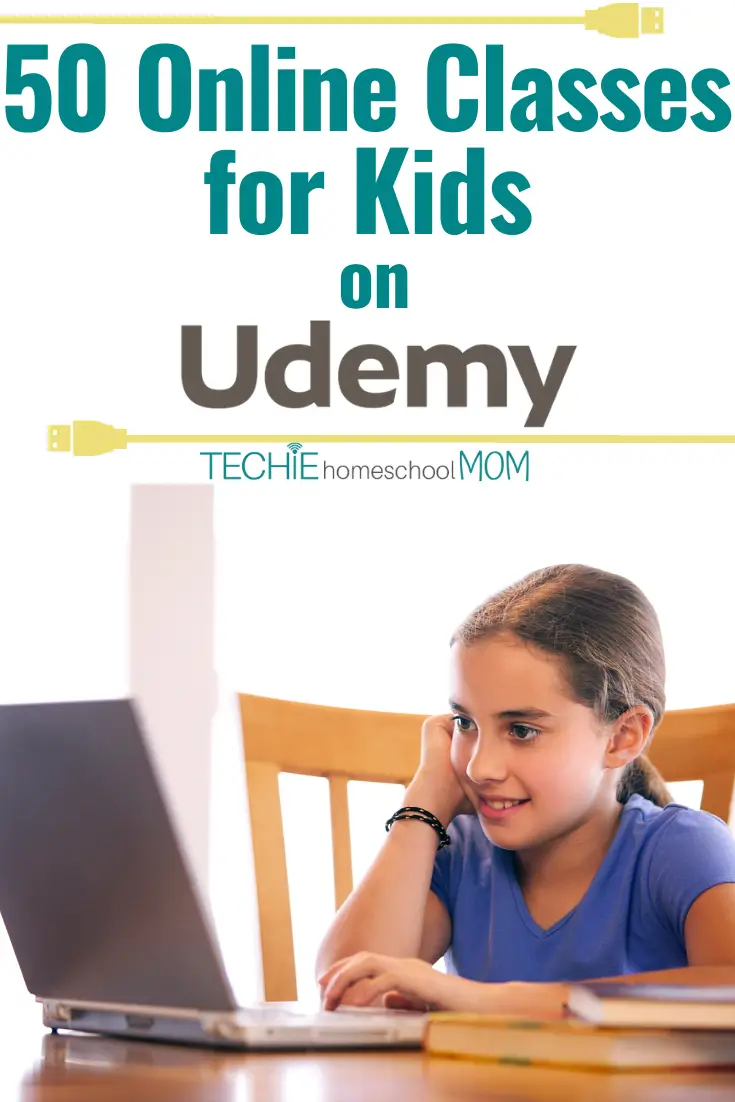 MUSIC
TECHNOLOGY
FITNESS
PHOTOGRAPHY & VIDEO
COOKING & CRAFTS
ENTREPRENEURSHIP
OTHER
Tell me…which Udemy courses do you think your family will like?

Related Posts

Want some techie homeschooling tips and inspiration delivered to your inbox? Sign up here for weekly-ish emails from me.
Techie Homeschool Mom is a participant in the Amazon Services LLC Associates Program, an affiliate advertising program designed to provide a means for sites to earn advertising fees by advertising and linking to Amazon.com. You can read my full affiliate disclosure HERE.