"Nobody will ever deprive the American people of the right to vote except the American people themselves and the only way they could do this is by not voting."
…Franklin D. Roosevelt…
One of the greatest rights of the American people is the right to vote. However, in our culture, that privilege is not realized by many people. Only 36% of eligible voters cast ballots in the 2014 mid-term elections, with the top two reasons for not voting being "too busy"and "not interested". This means voting is not a priority.
We need to promote a different attitude in future generations by teaching our youth why their vote matters. With the All About Elections Online Unit Study,  elementary and middle school homeschoolers will discover the importance of voting. They'll process what they learn through discussions and digital projects, culminating in a virtual newspaper about the election process.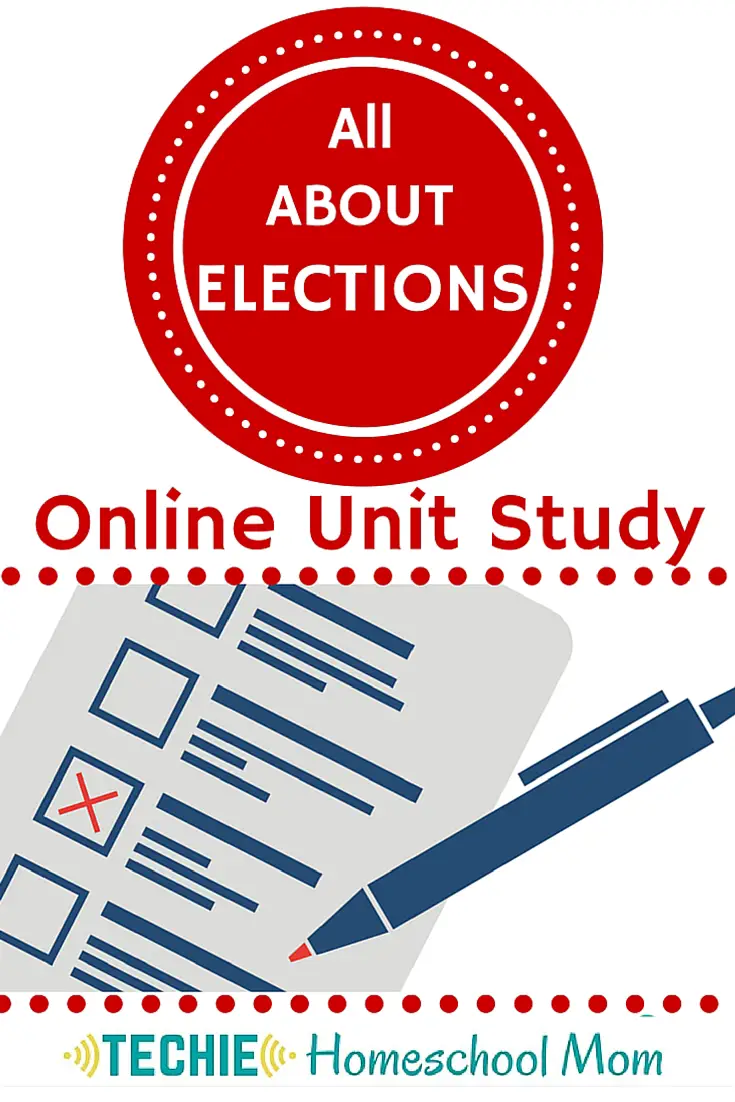 Course Contents:
Why Do We Need to Learn About Elections?
Why Do We Vote?
Where did US Politics Come From?
How Do We Vote?
What is the Electoral College?
Who Can Vote?
What Do We Vote For?
What is a Campaign
How Do I Decide My Vote?
CLICK HERE FOR A SAMPLE LESSON. Click "complete and continue" to advance through the preview.

Online Unit Studies integrate multiple subjects for multiple ages of students. Students access websites and videos and complete digital projects. With Online Unit Studies' easy-to-use E-course format, no additional books and print resources are needed. Just gather supplies for hands-on projects and register for online tools.
Want some digital learning tips, plus free and discounted Online Unit Studies? Sign up for Techie Homeschool Mom's email list.
Learn more about elections on my Elections Unit Study Pinterest board.