Hey, just so you know ... This post includes affiliate links. That means if you use them to make a purchase, I may earn a commission. You can read my full affiliate disclosure HERE
This week I read a post at My Learning Table with '7 Tips for Teaching Teen Writers'.  As a former English teacher and current facilitator for a homeschool teen literature group, Anne shared her discovery that "many homeschool moms don't even know where to begin teaching writing to their teens." In her post, she identified two types of writers and ideas for guiding teens through the writing process of Prewriting, drafting, editing, revising, proofreading and publishing.
You may remember the good ol' writing process from your days as a student.  However, you may not realize that the "how to" of each step of the writing process has changed with the development of technology. So, you, my friend, need to change the way to teach writing to your children.
You see, you're a digital immigrant and your children are digital natives. They've been born into this digital world and it's all second-nature to them. They learn differently than past generations. Your children need to use webtools for their home education. Using these 4 digital tools makes the writing process more efficient and prepares your children for a productive future in our tech-driven culture.
Top Online Tools for Teaching Homeschool Writing

Digital learners need to be efficient typers.  With Typing.com, students work through a logical progression of lessons and earn points and badges. As they type, they are prompted about which finger to use and where to place their fingers. They can play fun games and customize their background.
Typing.com is geared towards schools, but you can set your family up with you as the teacher and your kids as students. With the free version there are ads, but you can upgrade for an ad-free account.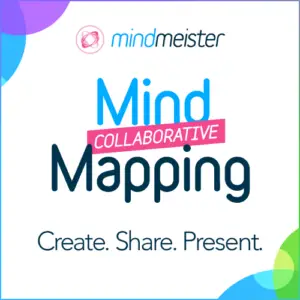 Mindmap. Writing web. Spidergram. Concept map. Whatever you call it, it's a great way to organize ideas prior to writing. With MindMeister, your kids can create digital mind maps to visually organize information. 
Your kiddos can brainstorm topics and details to visualize connections between ideas in the prewriting step of the writing process. They easily move items around to construct a well-organized and supported essay. They can even collaborate with other students.  Mindmeister is also a valuable tool for creative writing.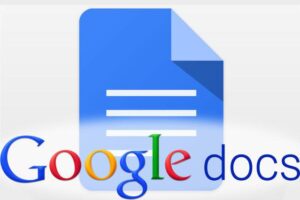 Goodbye paper, pencils and erasers. Today's learners should be creating their drafts digitally, and Google Docs is a free word processing program accessible from all types of devices. With it, your students can let their thoughts flow, then go back to edit and revise.
The sweetest part of Google Docs is that your child can share the document with you, and you can check in at any time to see how they are progressing.  You can leave comments and feedback and see the changes your child makes.

Discovering this tool has rocked my world.  Grammarly finds and fixes over 250 types of writing errors, including poor vocabulary usage.  And (this where the learning happens), it explains what the mistakes are and how to correct them. Students (and moms) see their common errors and learn how to avoid them. Amazingly, not only does Grammarly pick up errors in its editor, but it also corrects in emails, social media post and nearly anywhere else you write on the web.
Grammarly has a free version, but I highly recommend the premium version. The extra checks, vocabulary enhancements, and plagiarism checks are worth it.
Tell me … do you think these tools will help you teach writing? Why?
Must-Have Tech for Homeschooling
2017 Acer Chromebook 11.6

Apple iPad 2 16GB

Roku Streaming Stick

DOSS Touch Wireless Bluetooth Portable Speaker

Skullcandy In-Ear Noise-Isolating Earbuds


Techie Homeschool Mom is a participant in the Amazon Services LLC Associates Program, an affiliate advertising program designed to provide a means for sites to earn advertising fees by advertising and linking to Amazon.com. You can read my full affiliate disclosure HERE.