Homeschool Planner Apps: Which Should You Use?
Hey, just so you know ... This post includes affiliate links. That means if you use them to make a purchase, I may earn a commission. You can read my full affiliate disclosure HERE.
One of the many benefits of homeschooling is being able to design an enriching learning environment that fits the unique needs of your family. You have the flexibility to choose the curriculum and create plan lessons that your child will respond to best. Along with this freedom, comes the responsibility to be consistent and organized so that your homeschool routine runs smoothly (and you can avoid some tears – your child's and your own). That's why having a good homeschool planner app is crucial. 
Long gone are the days of needing to rely on a paper planner. Now, you have the option of using a digital homeschool planner. No more scratched out written plans, torn pages from erasing, or coffee-stained pages. You don't need to copy the plans onto your kids' assignment sheets or a whiteboard.  And you no longer need to fear misplacing your planner and losing all your plans and records.
A digital homeschool planner app is a key ingredient for any techie homeschool. Your plans are stored in the cloud for you and your kids to access from whatever device you're using. You can easily adjust and adapt your plans without rewriting when you make changes. You can even integrate your family's personal calendars, allowing you to see all the components of your full life in one place. 
Plus, record-keeping is so much easier with a digital planner than a paper one. You can get reports of assignments completed, assign grades and keep other vital information for review later. 
Going digital with your homeschool planning sounds like the way to go, doesn't it? But you may be wondering which homeschool planner app will work best for your family.
Things to Consider When Choosing a Homeschool Planner App
Before you can decide which planner would work best for your homeschool planning,  there are a number of factors you'll need to consider to find the best fit.
Homeschool Method and Style
Is your homeschool style more structured or relaxed? Do you stick to the plans of boxed curriculum or make your own homeschool plans? Do your chosen materials provide lesson plans? Are your plans often derailed by other obligations? Do you need to submit records to a homeschool advisor? These are things to keep in mind as you choose a planner.
Some of the options below have lesson plans already created for popular curriculum. Some make it easier than others to change your schedule and assignment due dates. The record-keeping capabilities may be more robust in a few apps. While they all have similar features, some may stand out more than others with the features that are most important to you.
 Age and Capabilities of Your Learners
Are your children old enough – and capable enough – of using the homeschool planner app themselves? Will they be navigating the app themselves? Or is it mostly for you?
If your kids are young, you may still be printing out assignment sheets, so be sure you're satisfied with the printing features of the homeschool planner app your choose. If your kids are older and techie, be sure you're satisfied with the user interface for students.
You also need to consider your techie abilities. If you're just gaining confidence with digital learning, you'll want to choose an app that has detailed tutorials and good customer support.
Device Compatibility
We all know what a pain it is when an app is glitchy. If the planning app you choose isn't compatible with the type of devices you use, you (and your kids) will experience unnecessary frustration. Make sure you're clear whether or not your choice will work on your type of phones, tablets, and computers.
Budget
You'll find a range of price points for these recommended homeschool apps. And your budget might be the big deciding factor for your final selection. Keep in mind that "you get what you pay for", though. The free apps aren't as robust and may not work as well for you. You've got to be OK with that.
OK – so now down to the business of figuring out the best homeschool planner app for you. I've made the process easier for you by digging into the most popular programs and putting together concise summaries of each.
Popular Homeschool Planner Apps

The first thing you'll notice about Syllabird is its beautiful design. Simple and bright, you'll start to appreciate its visually appealing interface just as much as the features themselves – especially after a long planning session. The app is also really fast, probably because it's one of the newer homeschool apps and is built with the latest tech.
One of the coolest things about Syllabird is it takes care of the hardest part of getting started with a new digital planner: digitizing your curriculum. If you already have your courses planned out on paper or PDFs, you can use Syllabird's Parrot service to convert your existing paper courses into digital Syllabird courses. Just snap some pictures or upload your PDFs and you're done. In a matter of days, you'll have your curriculum digitized and ready to use. I've never seen this on another app.
Of course, Syllabird also has the features you'd want from any digital planner: automatic rescheduling around vacations, student logins, sharing course plans with other homeschoolers, printable planners, and all of your homeschooling documents available from any device. You'll appreciate that Syllabird's site responds beautifully to any screen size from a small phone or tablet to a large desktop.
Syllabird also makes getting started easy. Not only do they offer a free trial, but you can request a free 1-on-1 demo to learn about the site or ask questions via video chat.
You can give it a try with a 14-day free trial.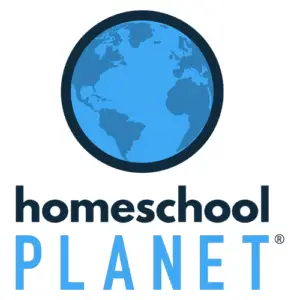 Looking for a lot of the same features you could get from a universal (not homeschool-specific) planner program? Homeschool Planet has just that and more. No more downloading all of those ad-filled planner apps to set dates for classwork or off days. You can look through the weeks, months, and days on the program and set custom settings for holidays and other days that can be events. You can also add vacation days! For example, let's say you wanted to add an activity like a field trip or exercise. Homeschool Planet allows you to do so through its computer-based planner program. You can also add personal tasks like chores, doctor's appointments, and even set meal times to your homeschool calendar.
Aside from the nifty schedule features of this program, Homeschool Planet has a strong interface for classes and assignments. You're able to create a variety of classes and lessons for your child, all while keeping track of their attendance, being able to grade their work, and printing out basic educational necessities such as report cards and homeschool transcripts.
Lesson planning on Homeschool Planet has been made relatively easy to use. The system can generate different assignments, and if that doesn't work for you, you can always buy pre-made lesson plans to work with. Assignments can be entered manually or automatically in the homeschool lesson planner, depending on how you choose to go about them.  This video shares an overview of the process of lesson planning with the app. 
Homeschool Planet is an extremely simple homeschool organizer and doesn't take hours to figure out how to navigate. They give you tutorials you can watch for free if you need help using any features on the program.
The ease of planning and staying on track with your child's assignments and schoolwork is a clear highlight of this app. A subscription for Homeschool Planet is pretty reasonable, being priced at $7.95 a month and $69.95 a year. Fortunately, they offer aa free 30-day trial so you can try it out before making a financial commitment. 
Learn more about Homeschool Planet HERE.
Handy Home Planner is a subscription-based homeschool planning app that was developed by a homeschooling family.  This app is easy to navigate with a nice clean look to it, especially with its feature called Agile Views. Agile Views is a container system that allows you to drag and drop items. It's almost like your very own digital whiteboard.
Handy Homeschool Planner may seem like a simple tool, but there are many nifty perks to it. For example, you have weekly containers that allow you to place events in them following each weekday, as well as done containers that let you move completed tasks and items to that container. If any tasks aren't complete, they are moved to the next week for your child to complete; in this way, it serves like an interactive homeschool weekly planner.
You're able to live chat with your students, an extremely helpful feature if you work out of the home. It's also a great function if you're part of a homeschooling co-op. You're able to connect and view your child's progress in this application as well as manage their progress as you see fit. 
Handy Homeschool Planner also allows you to schedule tasks and chores on their planner, as well as day to day tasks your child may need to attend, such as doctor appointments, music lessons, and other functions that fall under that category. There is a calendar aspect of this app and tracking your child's hours as they progress through their work and assignments.
This app allows you to add and create new courses to your curriculum. It will enable you to print resources, adjust procedures to your preference and match your curriculum, and duplicate resources for your child and possibly other students.
Learn more about Handy Homeschool Planner HERE.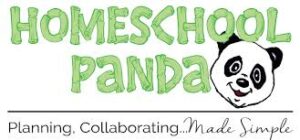 Homeschool Panda offers an online homeschooling planner for you to keep track of day-to-day tasks. It offers a lesson planner, calendar, budgeting, books, and you even get the option to collaborate with other homeschooling parents to develop a plan for your child. When you log in, you're provided with a dashboard allowing you to see your homeschool schedule for the day. The homeschool lesson planner lets you choose how you want to schedule your lessons, giving you flexibility and freedom with your planning.
Homeschool Panda was created by other homeschooling parents, so it's similar to being in a community of others who understand the struggles and ups and downs of homeschooling. The social networking feature allows you to get in contact with other Homeschool Panda parents and share plans. In the community forum, you can get feedback or ask questions. This video shares more about this feature.
The budget feature of Homeschool Panda helps you watch and keep track of your spending in regards to your child's homeschooling curriculum and materials. This is a feature that is readily available anytime, whether on mobile or PC. It makes shopping for resources and other materials much more manageable and helps you stick to your budget.
The "My Book" feature allows you to build your own digital library. You can scan the barcodes of books to log them into the system and keep track of your child's progress on that book. You can even add books to the lessons you create.
CLICK HERE to learn more about Homeschool Panda.

Homeschool Tracker is a flexible online tool for homeschool record keeping, planning and reporting. You can input homeschool lesson plans and scheduling assignments. Homeschool Tracker makes grading more accessible and puts everything in one place. Creating report cards and homeschool transcripts is a huge plus and beneficial when you are homeschooling older children planning to go to college. 
Students are set up with their own accounts to log in and complete assignments and check them off when they're done. You can customize the program in any way you'd like that fit your planning and homeschool recordkeeping necessities. Homeschool Tracker also allows you to work with other Homeschool Tracker users to share lesson plans and customize them to you and your child's needs.
Setting up Homeschool Tracker may take a bit of time, which might be a downside considering that you could use that time to teach rather than set up a homeschool organizer. But, they offer video tutorials on how to navigate their program and provide video tutorials for better usage.
Homeschool Tracker has different monthly, bi-annually, and annual payment subscription plans. They don't offer a free trial, but you can pay the low price for a monthly plan, then at any time.  
An interesting thing to note about this application is that the developers take suggestions regarding the content and app itself. This is a wonderful little tidbit that makes this app stand out, as it incorporates the input of homeschooling parents and, as a result, can make the experience better for current users. 
Learn more HERE.

While I'm not a big fan of Google Classroom, I know that a lot of other techie homeschoolers love it. This homeschool planner app allows you to assign work and post files and items for your child to view. It has a turn-in function so that when your child is finishing up their work, they can easily submit. It displays the deadline so that your child has no problem with keeping track of due dates. 
Google Classroom has a class stream that shows all uploads from you to your child. You can attach files to assignments, as well as videos, and links to outside sources. Google Classroom provides you with insights into your child's progress on their work and what they have and haven't submitted. What isn't submitted is marked as missing and will stay that way until the assignment has been turned in; then, it'll mark the work as late. Your child will be able to get an overall look at their assignments and what is expected of them through Google Classroom. 
This video gives a nice overview of how to use Google Classroom for homeschooling.
 As the designated instructor, you're able to assign grades and percentages to each assignment that your child turns in. You can give feedback and even return work so that your child can work on it more if necessary. You get an email summary of your child's work and achievements as the week goes on, and you're able to post announcements if necessary. For example, if you wanted to announce that there would be a field trip or activity of some sort, you could easily do so, and your child's class stream will update to show that announcement. You can easily add and remove assignments as necessary, making homeschool recordkeeping a breeze.
Google Classroom is accessible and relatively simple to use; it's a great 'starter app' for homeschooling families considering moving to digital from books and paper. It's also a good app for a family who has a child who is developmentally disabled or behind his or her peers when it comes to classroom work. Some occupational therapists suggest teaching developmentally disabled children to learn Google apps as a way to help them navigate through life. If your child will be able to operate a phone or tablet, then Google apps may be able to help him in many ways as an independent or semi-independent adult. 
The only downside there may be to Google Classroom for you and your child is that there is a lack of a calendar; you can tie into a Google calendar, though. It's not going to be a true homeschool calendar, but you can sync it with your day-to-day appointments.
Get started with Google Classroom HERE.

My first thoughts on the Well Planned Gals Digital Homeschool Planner are, "Yay; they get it!" They say all the right things on their website. They understand the hard work that goes into running a family. They realize that homeschooling is very much a juggling act and that when you throw in any kind of oddity, be that a working mom or a kid with special needs or a parent that works a unique schedule.
The WPG online homeschool planner allows you to manage both schooling and your busy life. That's what I love about it. It's got a super-easy setup, unlike some homeschool planning apps. There are customizable courses. There are chore charts so that you can schedule chores, homework, and classwork. There are printable reports so that you can see exactly what was completed and track student progress. You can print attendance reports if you live in a state that requires stringent homeschool recordkeeping.
The calendar set up is adaptable so that each user can change to whatever he or she prefers. You can choose a Google calendar-style, or use a spreadsheet view and see your lesson plans laid out that way. You can plan assignments for up to an entire year, and then move things around as needed for events, vacations, or illnesses. If you need to be on a strict homeschool schedule, this app will help you stay on target. If you're on a more relaxed schedule, then this app can help you make sure that you hit the necessary benchmarks. If you're looking for a streamlined look that reminds you of a homeschool daily planner, then you can set it up to work that way.
You can try the free version before you commit, but it's pretty basic, without curriculum schedule add ons, logins for students, calendar, checklist, and cool reports. The paid version, which is $65 per year, has all the bells and whistles, is ad-free, and is updated as WPG updates their own curriculums.
CLICK HERE to try it out.

Homeschool Minder totes itself as a "homeschool management software" (doesn't that sound techie!) This app allows you to set up lesson plans for every course you make in a straightforward way. They provide you with attendance summaries, a grade book, report cards, homeschool transcripts, and even detailed lesson plans.
If you are looking for a homeschool planner app that can keep track of not just assignments, but of chore day as well as other things, Homeschool Minder is for you. You can log almost anything into the calendar from appointments to chores, to field trips and everything in between. You're also provided with the option to create a reading list for your child to use as well. You can add in daily and monthly activities. If you've decided that volunteer or community service hours are needed for graduation, then you can keep track of those, too!
The grade book keeps track of all of the assignments given to your child, and scores are continuously updated so that the class average stays up to date, and you can keep track of your child's progress and grade. You can also directly scan copies of assignments right into the grade book for easy grading and access! Every essential you'd need for a course is set up beforehand so you can tell before class what you'll be doing with your child and what will be worked on. 
You can sign up for a monthly and annual subscription, but be sure to try it out with the free monthly trial first. CLICK HERE
Deciding on the Best Homeschool Planner App for You
Whether you're paying or not, you always want to get the best value and benefits you possibly can in homeschool planning apps. These apps all provide easy grade logging, assignment creation, flexibility to create and develop a curriculum, and overall freedom to teach your child freely and easily. These are all very low cost if not free, so they're worth a try.
See which app seems like it would work the best for you and your child and give it a try. Some apps may require you to find other outside sources to supplement your homeschooling experience fully, while others provide all aspects, making your homeschooling life a tad bit easier. Overall, these are some of the best homeschool planner apps to try out if you want to switch to homeschooling.

Must-Have Tech for Homeschooling
2017 Acer Chromebook 11.6

Apple iPad 2 16GB

Roku Streaming Stick

DOSS Touch Wireless Bluetooth Portable Speaker

Skullcandy In-Ear Noise-Isolating Earbuds

RELATED POSTS:

Want some techie homeschooling tips and inspiration delivered to your inbox? Sign up here for weekly-ish emails from me.
Techie Homeschool Mom is a participant in the Amazon Services LLC Associates Program, an affiliate advertising program designed to provide a means for sites to earn advertising fees by advertising and linking to Amazon.com. You can read my full affiliate disclosure HERE.