Techie Homeschool Organization: Managing Digital Files
Hey, just so you know ... This post includes affiliate links. That means if you use them to make a purchase, I may earn a commission. You can read my full affiliate disclosure HERE.
Homeschool organization is an area we moms struggle with a lot. We want to have things in their place so that learning runs seamlessly, but we don't have the time and focus to get it all together. And now, as we start to use more digital resources, there's one more area of our homeschools we need to keep organized, right?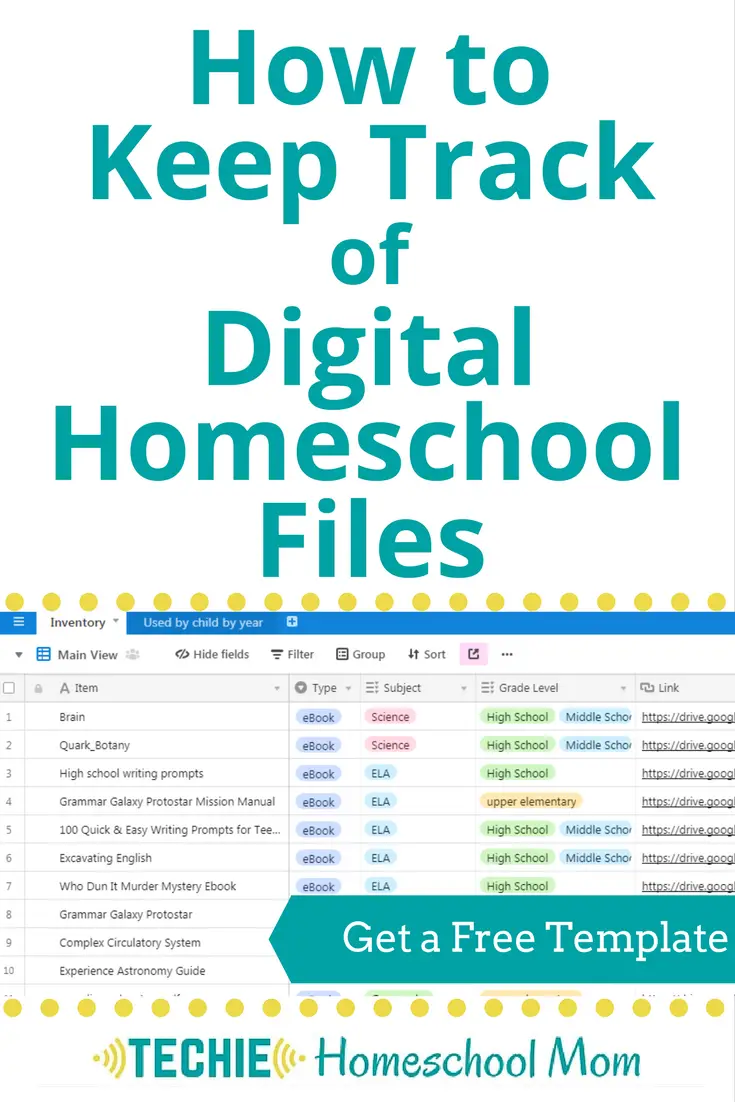 Techie homeschool moms, I hear your cries. Techie homeschool moms have shared….
"I download too much and can't remember which folder I downloaded it to"
"Homeschool organization is getting more and more complicated. I have so many courses, e-curriculum, and e-books that I don't even know what I have."
"I struggle with not knowing what resources I have to begin with. Also not knowing how to incorporate all of the resources we have – most of them end up sitting on my computer, either forgotten or not being used"
"I need to know how to  find all of the materials I find online that I cannot just download and save on my computer or tablet/how to share information between my desktop and tablet/how to keep my downloaded files organized so I can find them quickly and easily"
The struggle is real. That's why I created a Digital Homeschool Inventory for my family.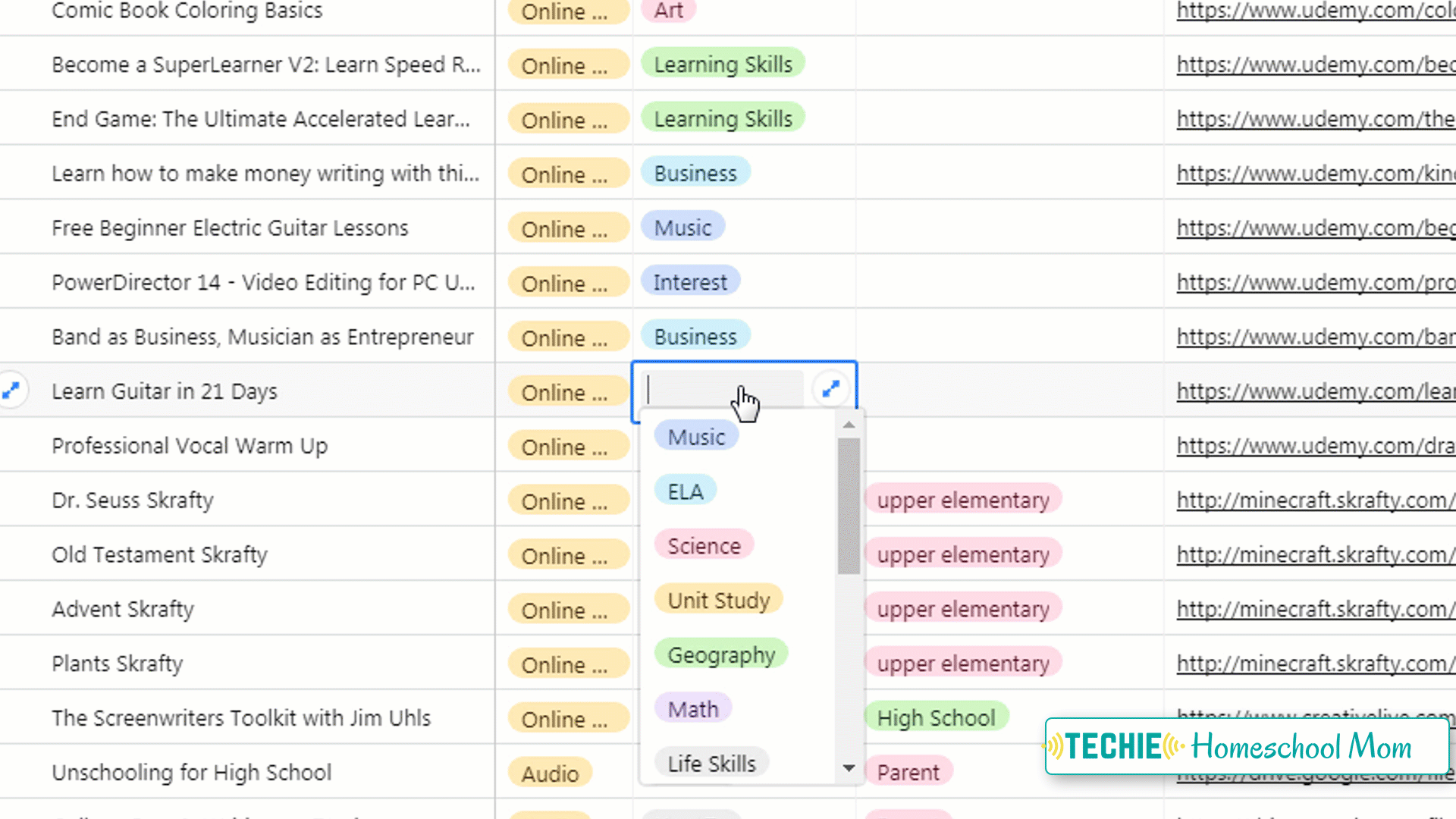 Techie Homeschool Mom's Method for Digital File Organization
I created a digital homeschool inventory using an amazing webtool called Airtable.  I explain Airtable as a spreadsheet married a database and had this baby app that brings out the best in both of them. It looks like a spreadsheet, but acts like a database. And I absolutely love it and use it every day in one way or another.
Using Airtable, I now have a tool where I can store links to all our digital homeschool materials to easily access them with a click. I can sort, filter and group the items to find exactly what I need. I can even keep track of what resources we've used each school year.
Check it out! (You can even click around in this sample to give it a test drive)
Think you could benefit from a tool like this?  

I'd be happy to share the template I designed so you can create your own Digital Homeschool Inventory List. Sign up below and I'll email you a link so you can copy my template. I've got fields and categories already set up for you. You'll just need to input your items and never misplace a homeschool file or link again!
Get Your Digital Homeschool Inventory Template
You will also receive techie homeschool tips and inspiration delivered right to your inbox.
What's your biggest challenge when it comes to digital homeschool organization?
Must-Have Tech for Homeschooling
2017 Acer Chromebook 11.6

Apple iPad 2 16GB

Roku Streaming Stick

DOSS Touch Wireless Bluetooth Portable Speaker

Skullcandy In-Ear Noise-Isolating Earbuds

Related Posts

Want some techie homeschooling tips and inspiration delivered to your inbox? Sign up here for weekly-ish emails from me.
Techie Homeschool Mom is a participant in the Amazon Services LLC Associates Program, an affiliate advertising program designed to provide a means for sites to earn advertising fees by advertising and linking to Amazon.com. You can read my full affiliate disclosure HERE.