Hey, just so you know ... This post includes affiliate links. That means if you use them to make a purchase, I may earn a commission. You can read my full affiliate disclosure HERE
EMF-sensitivity. You may have heard this term and wondered what exactly it is. And whether it is an issue for your kids.
There's no denying the incredible benefits and opportunities that technology brings us in all areas of life – not least of all in education. Without laptops and other devices, homeschooling wouldn't enjoy such effective results. 
And yet, technology also has its costs.
You may already be aware that your devices emit a form of radiation. This radiation is called electromagnetic radiation (or EMF). And all modern technology – power lines, AC appliances and, yes, all of our favorite wireless devices – emit EMF.
EMF radiation can be harmful to our health. It's well established, for example, that holding a cell phone to your head for long periods of time is a bad idea. But what about all the other electromagnetic fields (EMF) we encounter daily? Are they safe for our children?
One of the emerging problems you may have heard about is electro-hypersensitivity (or EHS). And this condition can result in health problems like headaches, fatigue, skin problems or behavioral issues. 
The good news is that EHS is both preventable and treatable.
What is EMF sensitivity?
EHS is a collection of symptoms that are believed to result from exposure to EMF radiation. 
EHS is very controversial. Why? Firstly, it's extremely difficult to study. Imagine, for example, trying to find an environment with no EMFs to test people in – it's virtually impossible these days. There is essentially no one left unexposed to this type of radiation.
Secondly, the symptoms vary greatly. The World Health Organization (WHO) lists symptoms as including "fatigue, tiredness, concentration difficulties, dizziness, nausea, heart palpitation, and digestive disturbances" as well as skin redness, tingling, and burning sensations. For sufferers of EHS, these symptoms are very real and not an imagined state. They will tell you that being near radiation-emitting devices causes something akin to an allergic reaction. 
And there's growing evidence that EMF sensitivity is a real and physiological condition. Most recently, a 2020 study published in the International Journal of Molecular Sciences found that 80% of EHS sufferers had "detectable oxidative stress biomarkers" in their blood. "Altogether, these data strongly suggest that EHS is a neurologic pathological disorder which can be diagnosed, treated, and prevented," say the researchers.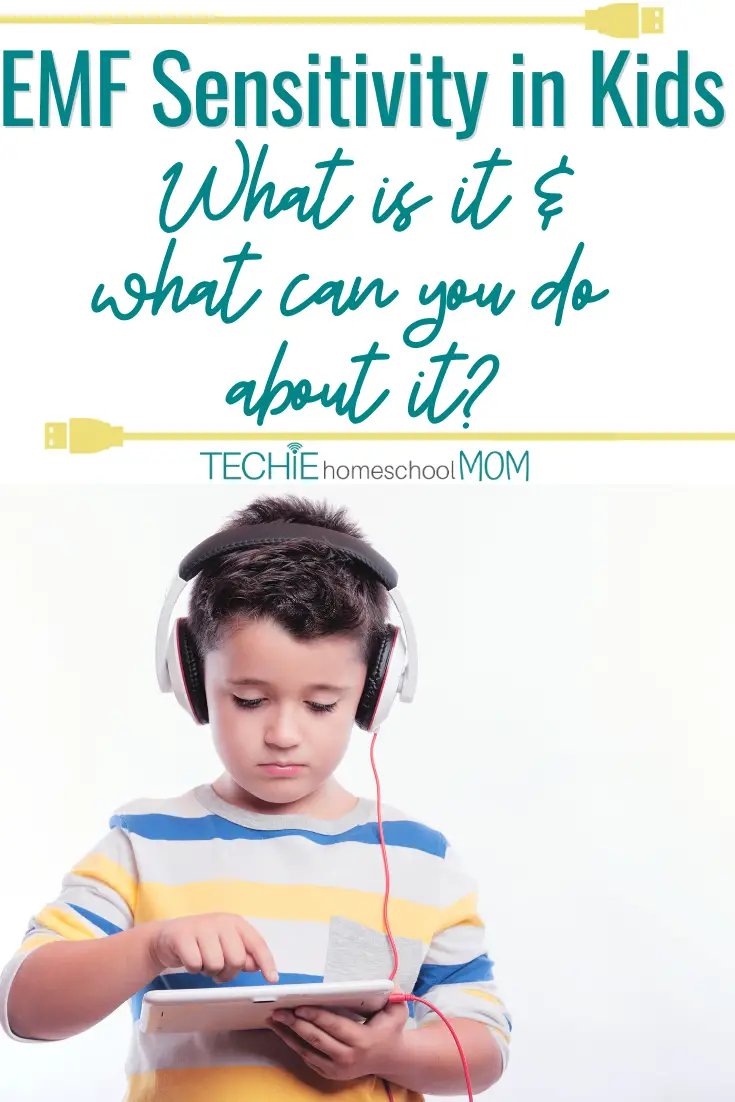 Are children more vulnerable to EMF radiation?
Reports of sensitivity to EMF are on the rise. And children are not exempt – if anything, children are more vulnerable to the effects of electromagnetic radiation. This is for several reasons.
Firstly, children have smaller bodies, smaller brains, and thinner skulls. This means that radiation penetrates deeper into a child's body or head. In fact, a 2015 study showed that children absorb significantly more cell phone radiation than adults. 
Secondly, children are exposed to more cumulative radiation over their lifetime. A child born today will be exposed to years of unnatural EMF radiation before they even reach puberty. 
Combined, these factors bring about the potential for multiple negative effects. 
How does EMF radiation affect children?
Sensitivity to EMF can be one of the more overt and immediate consequences of exposure. But it's not the only one. Research suggests that electromagnetic radiation may be a factor in other growing childhood problems as well. 
ADD/ADHD
ADHD (attention deficit hyperactivity disorder) is growing increasingly common, and an increasing number of studies have correlated it to EMF exposure. 
The results of one longitudinal study conducted at Kaiser Permanente Northern California were just published in March 2020. It monitored EMF radiation exposure in pregnant women and found "a statistically significant association between a high level of maternal exposure […] and an increased risk of attention-deficit/hyperactivity disorder in offspring."
While it's important to bear in mind the difference between correlation and causation, this finding is not the first (here's a 2008 study, for example, that surveyed over 13,000 Danish mothers and found the exact same correlation).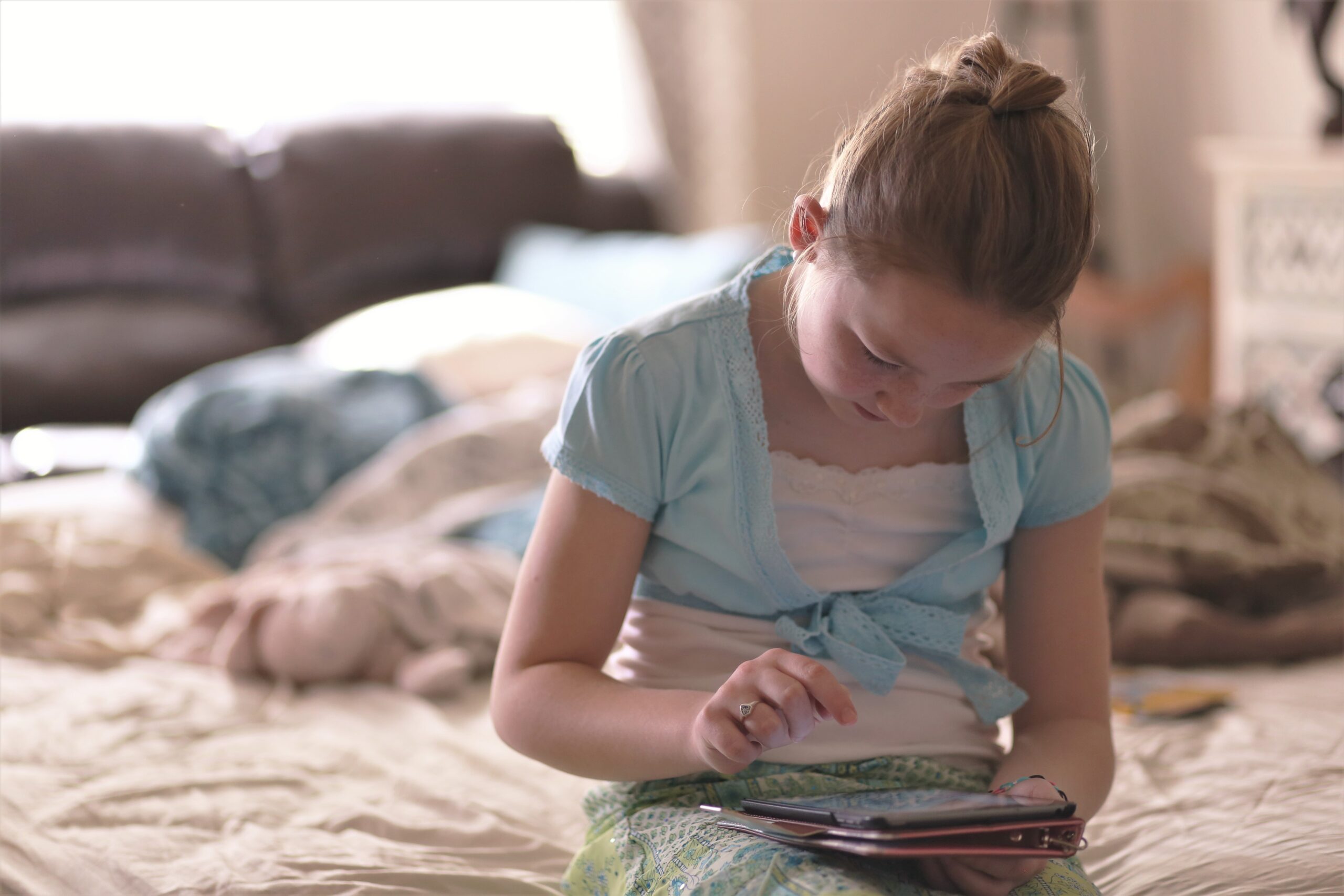 Academic performance
Technology is a useful tool. But it's also a major distraction. Numerous studies have linked the use of smartphones and social media to shrinking attention spans, cognitive impairment, mental health issues, and lower grades. 
For example: A 2015 study found that smartphone users forego analytical thinking in favor of letting their devices "do their thinking for them" by providing quick and easy answers. 
Another study found that cell phone notifications "significantly disrupted performance" on a task, even when the student didn't interact with the device, and yet another that using a device during lectures reduced long-term retention of information and thus impacted grades.
And that's just to name a few.
Autism 
Autism is another condition that's growing at a rapid rate. Why? No-one is yet able to say definitively, though various theories have been offered.  According to well-known health expert Dr. Joseph Mercola, EMF radiation "may be the missing link". "I am absolutely convinced that the explosion of cell phone usage around the world is one of the primary contributors to the autism epidemic," he writes. He points to a study from 2007, the results of which "suggest a significant role" of electromagnetic radiation in both the cause of autism and the effectiveness of therapeutic interventions. 
Again, there's no way to draw a simple cause-and-effect relationship here. But studies like this are definitely interesting – and make it advisable to take precautions. As the saying goes: Better to be safe than sorry. 
How can you protect your child from EMF sensitivity?
The good news is, there are simple ways to protect our children from unnecessary exposure to EMF radiation. 
By putting these measures in place, you'll dramatically minimize the chances of your child developing adverse health effects, and improve their ability to learn and grow in a healthy and positive way. For children who seem to present with sensitivities to radiation from wireless devices, these measures can also make a big difference in their quality of life. 
1) Turn off your router at night
One way to reduce exposure to EMF is to turn off your wireless router at night before going to bed. Granted, we all need to use the internet during the day. But if you factor in that most of us sleep for around 8 hours a night, simply turning off the router will cut out wifi radiation exposure for 1/3rd of your life!
2) Turn off phones – or put them on airplane mode
Smartphones emit various forms of EMF radiation (from cell data, wifi, Bluetooth, etc.) So again, when you're not using them – like at night while sleeping – switch them off or put them in airplane mode. Above all, children should avoid sleeping with their phones switched on in bed or under their pillows (an alarmingly common scenario).
3) Maximize distance from devices
The power of EMF radiation decreases exponentially with distance. So every bit of extra distance matters. Some ways to maximize distance are to keep your wifi router in another room, ensure laptops are used on tables or desks (not directly in laps) and keep cell phones at a distance when not in use (and not in pockets, for example). 
What about EMF shielding?
The reality is that it's not always possible to keep devices off or at a distance. You want to homeschool your child, after all, and technology is a big part of that. 
EMF shielding products provide a solution for dramatically limiting radiation exposure while still being able to use technology and all its benefits. Here are some particularly good options to consider: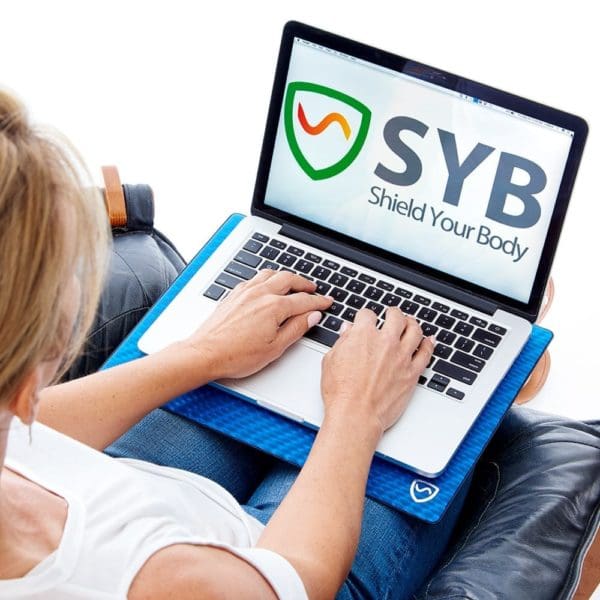 Did you know that laptops emit several types of radiation? There's wireless radiation from Bluetooth and wifi, and low-frequency magnetic radiation from the power supply. On top of that, they radiate heat (which you've no doubt noticed!). That's why laptop manufacturers even state that laptops shouldn't be used in laps. If your child does need to use their laptop close to their body, or if you simply want extra protection, use this laptop pad underneath. This will deflect the heat as well as all the types of radiation.
It's natural to want to be in contact with our children at all times. And yet, keeping our phones in our pockets is a bad idea. That's what makes this phone pouch so great for both mom and child. It deflects up to 99.9% of wireless EMF radiation away from the body, doesn't interfere with signal or battery life, and is super affordable as well.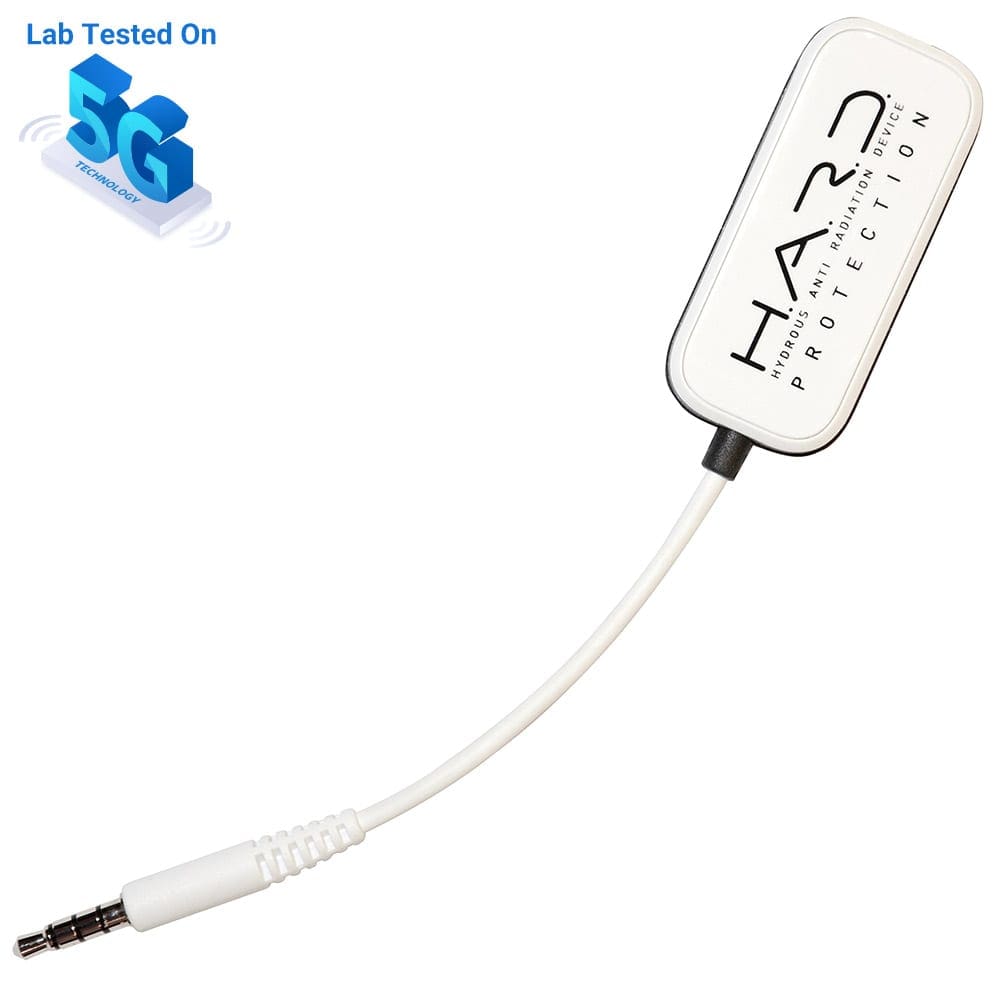 Your kids probably use headphones a lot. They listen to audio lessons, music and movies, make phone calls and video calls… And even though wired headphones are better than wireless ones, they're not really safe. Radiation travels up the wires and into the ear canal. An anti-radiation headset like this one absorbs radiation before it reaches your child's ears and brain. The best part is that you can use it with any headphones and it doesn't sacrifice sound quality at all.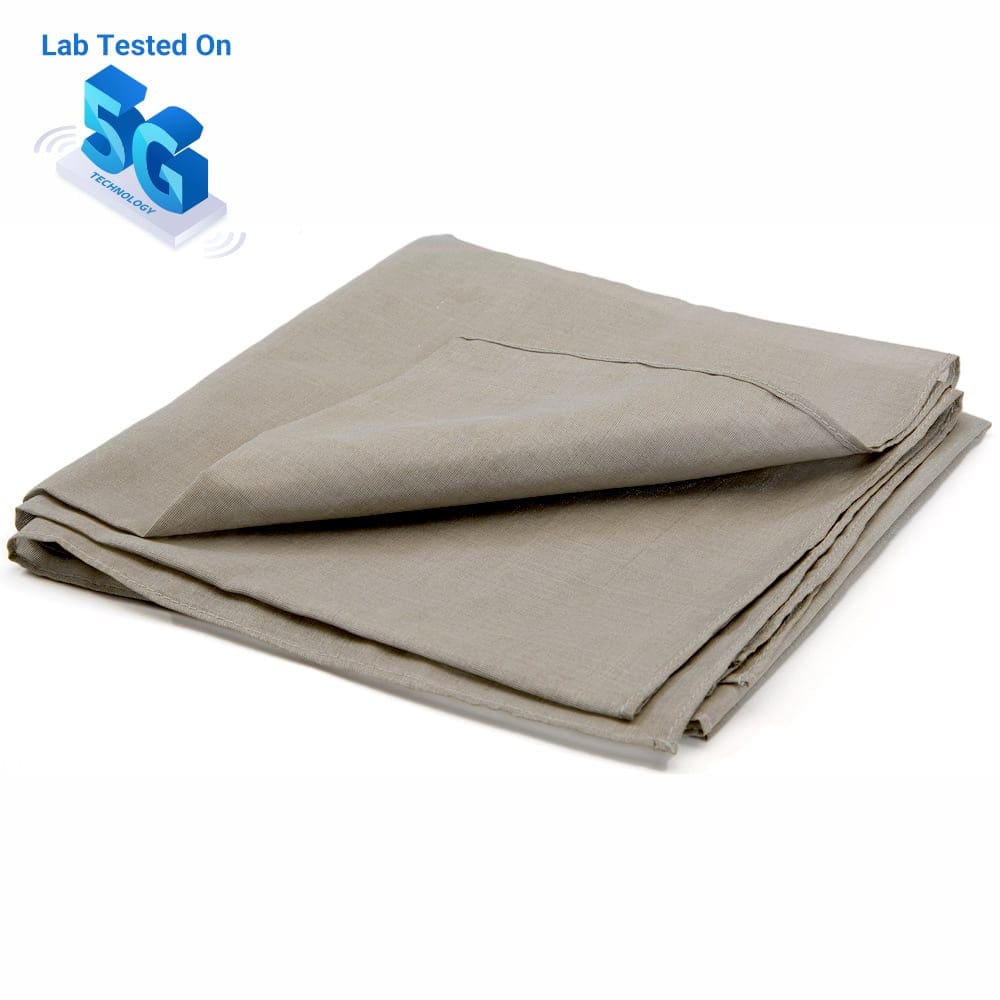 This is a pretty cool and unique product because you'd never even guess it was blocking 99% of EMF radiation! It's basically a large square of soft, silk-based fabric that has high-tech properties built into it. When worn around the head or neck, this bandana provides a more complete solution for blocking all EMF rays in the environment. This makes it particularly great for sufferers of EMF sensitivity. 
To sum up, there's plenty of scientific evidence to suggest that radiation from wireless devices can be harmful. An increasing number of children are developing sensitivities that impact their quality of life. Then there's the link to cognitive problems, attention disorders, and declining academic performance. 
Be this as it may, that's not a reason to throw all our devices out the window. It's not about cutting out technology or denying our children its benefits. It's simply about taking precautions and learning to use technology in the safest, healthiest way possible. 
Putting some measures in place – like keeping devices at a distance or switched off when not in use, and using some forms of EMF shielding when they are in use – is the best thing you can do for your child while they continue to learn and grow at home. 
Tell me – does any of this information surprise you? Which solutions are you going to use for your family?
RELATED POSTS:

Want some techie homeschooling tips and inspiration delivered to your inbox? Sign up here for weekly-ish emails from me.
Techie Homeschool Mom is a participant in the Amazon Services LLC Associates Program, an affiliate advertising program designed to provide a means for sites to earn advertising fees by advertising and linking to Amazon.com. You can read my full affiliate disclosure HERE.