Online Homeschool Science Curriculum Options You Need to Know About

Hey, just so you know … This post includes affiliate links. That means if you use them to make a purchase, I may earn a commission. You can read my full affiliate disclosure HERE.
Finding the right homeschool science curriculum can be a time-consuming process, spending hours researching and evaluating the many options that are available. Sure, you can read what the publisher has to say about the science classes, but it's so much better to get a recommendation from other homeschool moms.
Recently, I asked the families in the Techin' Your Homeschool Facebook group which online homeschool resources they use for science. Here are is a comprehensive list of mom-recommended homeschool science curriculum options that your kids will love.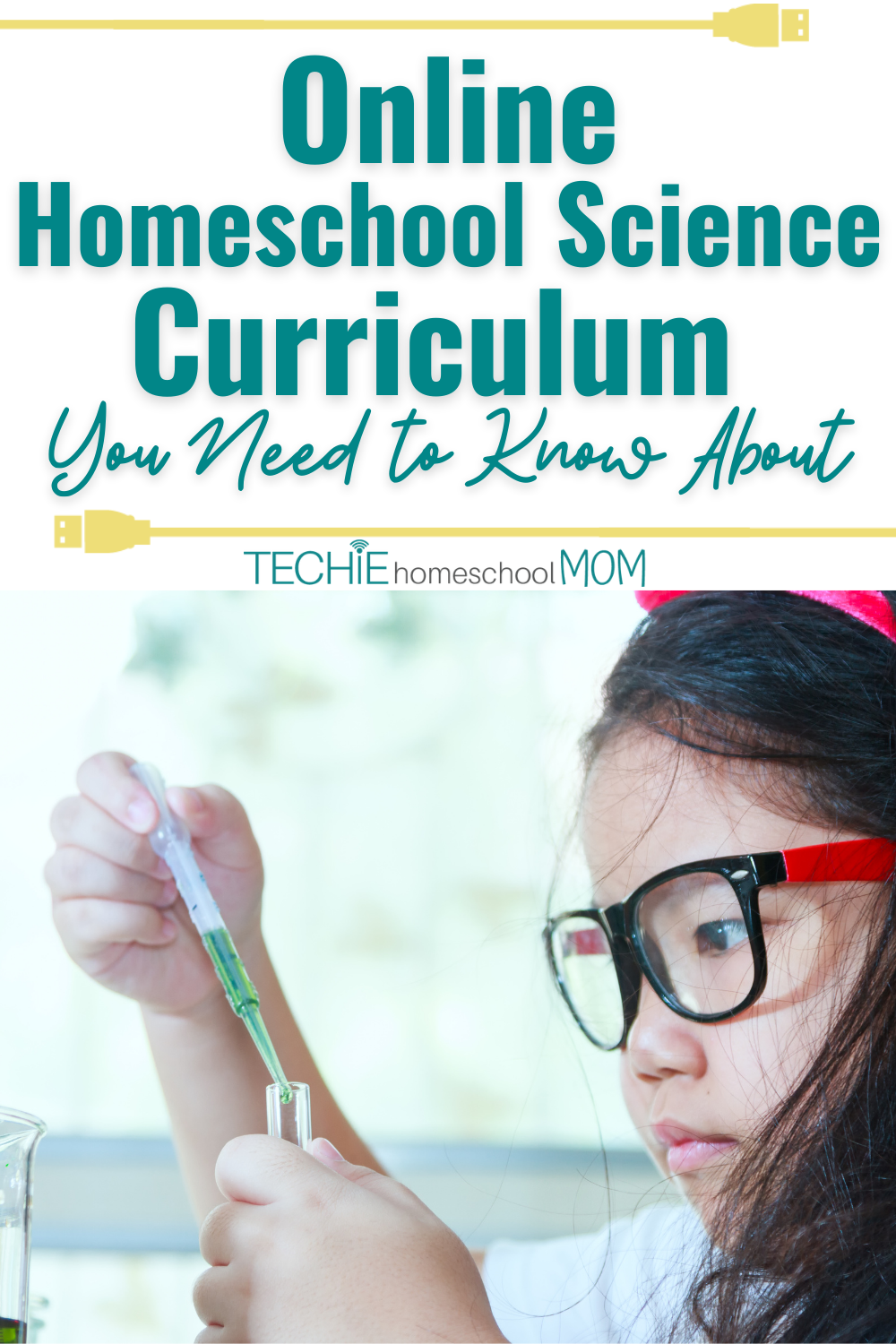 Popular Homeschool Science Curriculum Options You'll Find Online

Taylor Made Science offers live, interactive online science courses designed to prepare students for success in science at the university level. Their secular, lab-based college-prep science courses for middle and high schoolers promote science literacy and critical thinking skills. All courses are designed at the Honors or Advanced Placement level.
All science courses are hands-on with students completing real science labs as a part of their live online class experience. A lab supply kit is provided to each student. During class, students complete their own hands-on work while collaborating with their lab group in Zoom breakout rooms, with the teacher available to help when needed.
Beginning with the 2022-2023 school year, Taylor Made Science will also be offering pre-recorded versions of the core science courses for students who prefer to learn while working independently.
,
Taylor Made Science courses are designed at the Honors or Advanced Placement level, with a varitey of topics including Chemistry, Biology. Physics & Earth Science. Classes run late-August thru mid-May with traditional breaks for Thanksgiving, Winter Break, and Spring Break. Tuition and fees are competitive and include one-day-a-week live, online classes, lab supply kit with shipping, and individual help between classes.
Your homeschoolers will be in good hands with their instructor, Cheryl Taylor, a certified secondary science teacher with 35+ years of classroom teaching experience. She has taught a variety of science courses including: Middle School Science, Physical Science, Physics, Chemistry, Biology, AP Biology, Aquatic Science, Geology, Forensic Science, AP Environmental Science, and Anatomy & Physiology at the community college level. More recently, she has worked exclusively with homeschool science students.
You can try out a free introductory lab class about the Scientific Method HERE.
---


Supercharged Science is a complete online homeschool science curriculum perfect for grades K through 12. Supercharged Science is a self-guiding curriculum with lots of hands-on activities that will keep your kids intrigued and learning. It's a perfect choice if your family enjoys experiments.
---
MyFunScience offers online science, math, and technology courses taught live every week. The 90-minute live classes are recorded for you to watch at your convenience. Then the teachers grade all homework, quizzes, and tests. Your child can get extra help during office hours is needed. 
---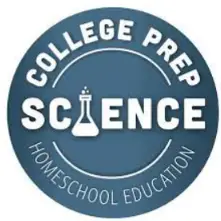 College Prep Science offers 3rd-12th grade homeschool students Christ-centered live online classes, or a self-paced option.  A high-quality virtual lab service is used, allowing students to complete very realistic science classes and labs from the comfort of their own home.
---

Apologia Online Academy offers comprehensive live and self-paced online science courses for students 12 years old and up. Courses are taught from a biblical worldview including intense science courses which are strongly and effectively designed to prepare homeschoolers for college and life.
---
Khan Academy is a homeschool favorite. It offers eleven free science courses for upper-level students, including AP courses. By providing practice exercises, instructional videos, and a personalized learning dashboard, learners are empowered to study at their own pace in and outside of the classroom. You'll find courses about other academic subjects as well.
---

Fascinating Education uses an audio-visual technique to teach science in a step-by-step manner. Students watch videos, try experiments at home, and complete tests. Courses offered are Chemistry, Biology, Physics, and Medicine and are designed for a high school level. They are comprehensive enough to use as high school science credits.
---
Great Courses Plus is a subscription Video-On-Demand service brought to you by The Great Courses – the leading global media brand for lifelong learning and personal enrichment. Their courses, taught by some of the world's best professors, are fully self-paced. Other mom's recommend starting with the Great Courses Signature Collection found on Amazon. Topics are limited, but it's less expensive than the full Great Courses subscription.
---

Mystery Science is an open-and-go science curriculum for grades Kindergarten through 5th. Students will explore science concepts with the instruction from engaging videos through discussion, real-life applications, and hands-on activities. Mystery Science offers homeschoolers a 1-year FREE membership for first time users, after that a 1-year membership is just $69 per household.
---

Science 4 Us is a S.T.E.M. (science, technology, engineering, & math) program that provides over 350 online lessons that include hands-on activities, interactive games, and worksheets. Science 4 Us covers Physical, Life, Earth/Space, and Science Inquiry to form a complete curriculum for K-2nd Grade students.
Which of these online homeschool science curriculum options interests you the most? Share in the comments.

Must-Have Tech for Homeschooling
Chromebook

Apple iPad 16GB

Roku Streaming Stick

DOSS Touch Wireless Bluetooth Portable Speaker

Skullcandy In-Ear Noise-Isolating Earbuds

Related Posts

Want some techie homeschooling tips and inspiration delivered to your inbox? Sign up here for weekly-ish emails from me.
Techie Homeschool Mom is a participant in the Amazon Services LLC Associates Program, an affiliate advertising program designed to provide a means for sites to earn advertising fees by advertising and linking to Amazon.com. You can read my full affiliate disclosure HERE.