Hey, just so you know ... This post includes affiliate links. That means if you use them to make a purchase, I may earn a commission. You can read my full affiliate disclosure HERE.
Choosing the right homeschool math curriculum for your child can be so challenging with the countless options that are available. And unless you're a math genius yourself, it may seem a little daunting thinking about teaching math, especially as your child reaches higher grade levels. Thankfully there are many great options for math courses online that can minimize that seemingly daunting task. There are a few things to ask yourself when choosing the best online math program for your kids. 
What to Consider When Choosing Online Homeschool Math Curriculum 
Does your child prefer live math classes or a self-paced program?
Would you like your kids to have an instructor who is not you? Someone else to plan their lessons and hold them accountable?
Do you want a program that will use machine learning to determine what concepts your child should be studying, making the learning experience more personalized?
What your state's math requirements based on grade level? Will the program you choose satisfy those requirements?
Does your child respond best to gamified learning or something more rote and less flashy?
Will the online math program provide parent records? Is there a place you can log into to see how your child is progressing?
Will you need to switch programs as your child's math skills develop? Or does will the program grow with them and offer lots of levels of learning?
Considering these questions will give you some criteria to look for as you review each of these recommended programs.
Recommended Online Math Courses for Homeschoolers
Beast Academy is a comprehensive comic-based math curriculum for ages 8-13, in which students begin building out their problem-solving skill stack through rigorous math lessons taught by engaging, comic-book style characters. Available in books and a self-paced online format.
---
Monster Education offers online classes in a variety of extracurricular K-5 subjects, from Singaporean mathematics to public speaking. They offer classes of no more than 4-6 students, which helps to allocate time for each student. This site has carefully selected teachers and tutors of elite schools. The curriculum designed for doctoral students meets the highest standards.
---
Mathseeds is an online math program for early learners, aged 3 to 6 years. There are a wide variety of lessons and activities available for your child to progress through at their own pace to build early mathematical skills. Mathseeds is currently available through the Homeschool Buyers Co-op at a 25% discount.
---
Dreambox is a cloud-based math curriculum that puts emphasis on making it engaging so the kids will be motivated to play and learn. They provide over a million different paths through the curriculum, based on a student's interests and needs. Dreambox works well for children PreK-8th grade.
---
Secrets of Mental Math
Secrets of Mental Math is an online course offered by Great Courses. Twenty-four half-hour lectures, taught by a mathematician who is literally a magician with numbers, shared specific strategies for performing math operations in your head. You can find this course on Amazon (and is even free with a monthly subscription to Great Courses Signature Collection).
---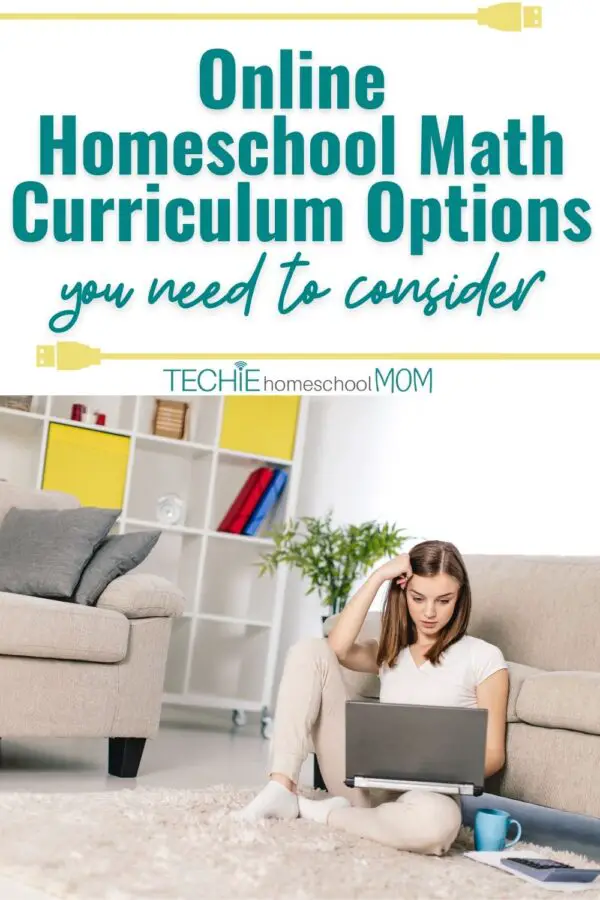 IXL has math courses online for preschool-aged children all the way up to Calculus. There are a hundred or more comprehensive skills, organized into categories, listed in each grade level. A membership subscription provides one student access to topics in all levels starting at $9.95 per month.
---
ALEKS is a flexible, research-based online math curriculum solution for grades 3-12 that is accessible virtually anywhere there is internet access. A monthly subscription for one student is $19.95 and there is a family discount program for multiple students.
---
CTCMath is an online, video-based math curriculum. With over 1400 math tutorials and optional printable worksheets, this curriculum is a great option for offering more learning independence for all learning styles. CTC Math is very affordable with a Family Membership at $297 per year (or $39.97 per month) for the entire curriculum for grades K-12.
---
UnLock Math is designed to reduce the stress and anxiety many students experience with math. This online math curriculum uses videos to engage, explain, and entertain your children, keeping their mind active and alert as they learn. With UnLock Math's unlimited practice material, your high school-aged students have many opportunities to fully grasp the math concepts. 
---
 Mr. D. Math is an online math curriculum developed by a former high school teacher. Students grades 6-12 can learn Pre-Algebra, Algebra, Geometry or Pre-Calculus through self-paced or live classes. Mr. D even offers Boot Camps for ACT and SAT test prep.
---
What homeschool math curriculum do you use? Share in the comments and let me know why you like it.
 
Maker Lab: 28 Super Cool Projects: Build * Invent * Create * Discover

STEM Starters for Kids Science Activity Book

STEAM Kids: 50+ Science / Technology / Engineering / Art / Math Hands-On Projects for Kids

The Everything STEM Handbook: Help Your Child Learn and Succeed in the Fields of Science, Technology, Engineering, and Math

STEM Starters for Kids Technology Activity Book

STEM Labs for Middle Grades, Grades 5 - 8

Related Posts

Want some techie homeschooling tips and inspiration delivered to your inbox? Sign up here for weekly-ish emails from me.
Techie Homeschool Mom is a participant in the Amazon Services LLC Associates Program, an affiliate advertising program designed to provide a means for sites to earn advertising fees by advertising and linking to Amazon.com. You can read my full affiliate disclosure HERE.