Hey, just so you know ... This post includes affiliate links. That means if you use them to make a purchase, I may earn a commission. You can read my full affiliate disclosure HERE
If you've been hanging out here on my blog for long, you know that I love me anything homeschooling and digital. And I'm not the only one. Online education programs are growing in popularity with more and more families.
Luckily, we live in a world where we can find a lot of helpful homeschool resources right here on the world wide web. I've rounded up a few of the most popular options here for you to consider for your family's home education.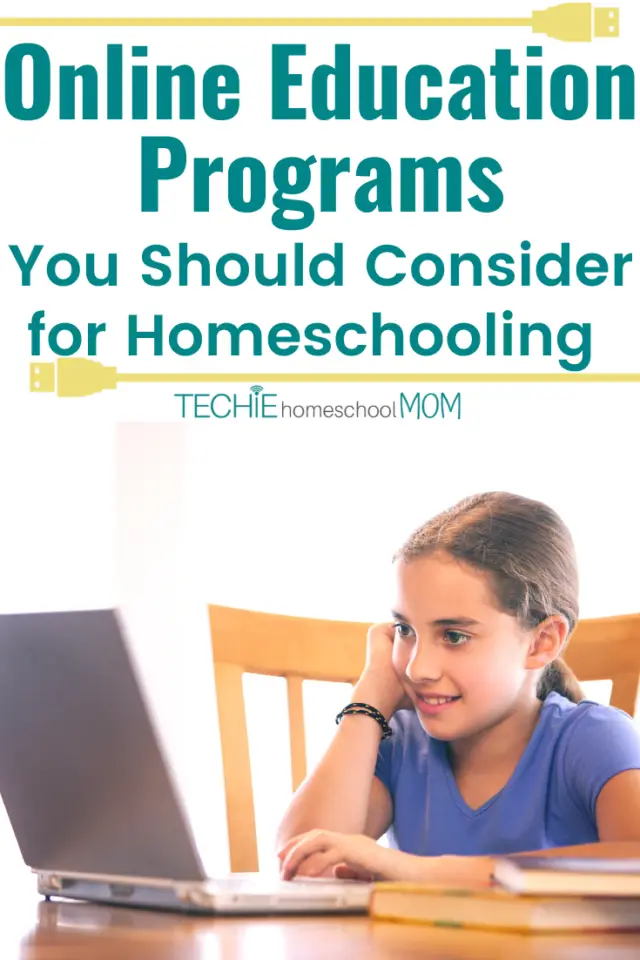 Power Homeschool by Acellus
Power Homeschool offers a homeschool program for elementary, middle school and high school students. With Power Homeschool, children are able to learn at their own pace and the online program offers a variety of helpful tools. These tools include:
Interactive practice problems

Video-based lessons for learning as well as videos for extra help on difficult concepts

Reviews, exams and various drills that help with memorization

Digital books and lesson plans
Parents can get detailed progress reports that include grades for each course and student attendance reports that are automatically counted when the student has logged in. There are also reports available that show the grades and total hours students spend doing their online courses.
CLICK HERE to learn more about Power Homeschool.
---

SchoolhouseTeachers.com
SchoolhouseTeachers.com is another popular online homeschool program. The program started in 2012 and is structured around Christian values for the ages of preschool all the way up to high school.
The program offers nearly 400 online homeschool courses and can serve as a student's complete homeschool curriculum. Many parents that have a preferred homeschool curriculum already can choose to use Schoolhouseteachers.com as a supplement to their current program or for after-school work to perfect skills.
Instructions for the courses are offered through eBooks, downloadable lessons, videos and more. There are no textbooks required to complete the courses.
I love that their membership rate is per family, not per student. You can choose a monthly or annual membership to access the full library of over 450 courses, with no limit on the number of courses your family can use.
For just $5, you can get a 30-day trial to see if you like the program. And SchoolhouseTeachers.com often offers discounts for new families who are just joining the program.
If you want more details about SchoolhouseTeachers, check out THIS POST.
CLICK HERE to visit SchoolhouseTeachers.com's website.
---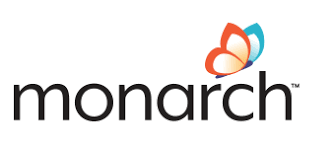 Monarch Online
Monarch Online is another Christian homeschooling program that offers courses for students in 3rd-12th grades. Subjects included in the program are math, history, geography, science, language arts, and the Bible.
With the program, parents have access to the assignments and schedules, parents are also able to customize the grade level for each course so that the curriculum is tailored to the students' needs. Monarch is completely online so there are no textbooks needed.
CLICK HERE to earn more about Monarch Online.
---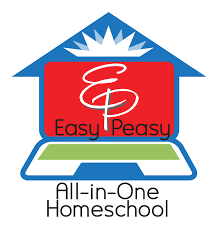 Easy Peasy All-in-One Homeschool
With a mission to make home education accessible to every family, All-in-One's Easy Peasy program is a completely free homeschool program for PreK through high school.
Easy Peasy is designed for parents to have complete control over what is being taught. All resources and learning material are online so students do not need anything but a pencil or paper to take notes. The material can also be printed or purchased (if you'd like) so students have a physical copy of what they're learning.
There is an option for you to sign up for an account to track your child's assignments and progress. This is set up as more of a donation system with a suggested amount where all donations go towards helping the site continue to grow.
CLICK HERE to learn more about Easy Peasy.
---

K12 Online Education Program
K12 offers students a structured online public-school experience. There are two types of options to choose from; a public-school program and a private school program.
The public-school option is available in more than 33 states and is tuition-free. There are three different types of virtual public-school options offered.
Virtual Academies which are statewide for grade K-12

Insight Schools which are to help middle and high school students through a unique and supportive approach to learning

Blended Schools that are full-time, five days a week. This type of setting combines a hybrid of both online education with a traditional onsite location.
The online private school does have a tuition-based program that is flexible and offers full and part-time options. The private online program also offers multiple start dates throughout the school year.
With K12, students can also participate in extracurricular activities with other classmates and their families. These activities include field trips, online clubs and competitions that focus on art, STEM, music, and more.
CLICK HERE to learn more about K12
---

Connections Academy
Connections Academy is another tuition-free online public school for Kindergarten through 12th grade. It works as a virtual classroom where students learn through an individualized learning program.
The course offered go on their "four C's" method:
Critical thinking and problem solving

Communication

Creativity and innovation

Collaboration
Core courses like math, science, English/language arts, and social studies are all part of the online curriculum.
Connections Academy also offers electives in a wide range of subjects, all of which will help create a well-rounded online school curriculum. A few of the different things students can participate in include music, world languages, sign language, game design, and more.
There is a detailed registration process required to see if you meet the qualifications to enroll. These qualifications vary by state. Since Connections Academy is a public school, they do follow the traditional public school calendar of your area.
CLICK HERE to learn more about Connections Academy
---
There are lots more online education programs out there. These are just a few that have been recommended by other techie homeschool moms. To discover more online options for homeschooling, be sure to check out the Online Homeschool Curriculum Directory.
Must-Have Tech for Homeschooling
2017 Acer Chromebook 11.6

Apple iPad 2 16GB

Roku Streaming Stick

DOSS Touch Wireless Bluetooth Portable Speaker

Skullcandy In-Ear Noise-Isolating Earbuds

RELATED POSTS:

Want some techie homeschooling tips and inspiration delivered to your inbox? Sign up here for weekly-ish emails from me.
Techie Homeschool Mom is a participant in the Amazon Services LLC Associates Program, an affiliate advertising program designed to provide a means for sites to earn advertising fees by advertising and linking to Amazon.com. You can read my full affiliate disclosure HERE.