Hey, just so you know ... This post includes affiliate links. That means if you use them to make a purchase, I may earn a commission. You can read my full affiliate disclosure HERE
Math can be one of the hardest subjects for kids to grasp. Since math is one of the hardest subjects, it can be difficult to convince your kids to sit down and actually do math problems. I have found that instead of forcing them to learn through worksheets, you can get the same results by allowing them to play different math-themed apps instead! Here are the best math apps for kids who need some extra help.

Math Magic teaches math in a way that is not only encouraging but fun! Math Magic uses colorful and simple displays with a reward system to help kids find the fun in math. Google Play / iTunes
Math Workout uses daily brain training exercises to test their mental math and exercise their math skills. Google Play
Math Agent is a multiplayer or single player game that uses interactive duels to help sharpen your math skills! Using different math skills, your child will be able to "attack" their opponent in this strategy based math game. Google Play / iTunes
Epic Math is a two-part app that caters to both older and younger kids. There are counting activities for younger kids and arithmetic games for older kids. iTunes
Marble Math is a fun way for kids to practice math. As they move the marble through different mazes, they are also answering math questions at the same time! Google Play / iTunes
Quick Math is the math game that your kids won't be able to put down! Your kids will race the clock as they try to get as many math problems correct as possible. iTunes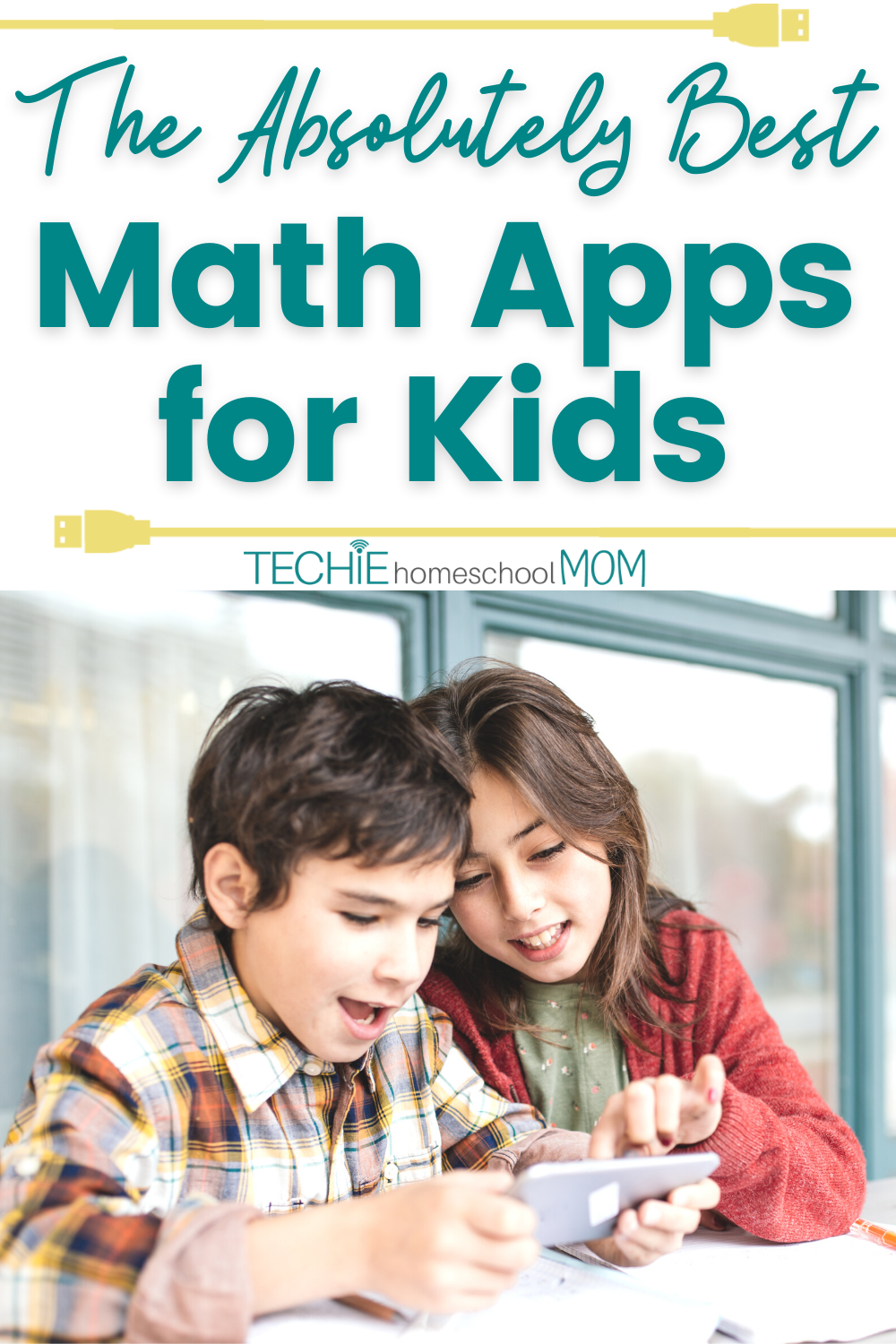 Reflex Student requires kids to recall math facts using all four order of operations. This game is not only fun, but a motivating way to help them learn their math facts. iTunes
Math Bingo combines just what it implies which is a bingo game that also includes math! This app will allow your kids to practice addition, subtraction, multiplication, and division. iTunes

Math VS. Zombies allow kids to practice math skills while also playing through a video game. In this game, the world is overrun by zombies and you need to use your math skills to stop them! This is a great app for those who are reluctant to practice math problems. iTunes
Park Math teaches kids ages two through six the early math concepts based on common core state standards. They will learn basics such as numbers, counting, and even sorting patterns through educational activities. iTunes
Todo Math has over 700 different activities all designed to teach math skills. There are daily math challenges and even math skill missions. Google Play / iTunes
In Mystery Math Museum, your goal is to use the power of math to rescue dragonflies that have gone missing from 8 different museums. This math-based game makes learning and practicing math problems fun. iTunes
No matter what age your kids are, they'll love these best math apps for kids.
I'd love to know what you think are some of the best math apps for kids. Comment below.
Maker Lab: 28 Super Cool Projects: Build * Invent * Create * Discover

STEM Starters for Kids Science Activity Book

STEAM Kids: 50+ Science / Technology / Engineering / Art / Math Hands-On Projects for Kids

The Everything STEM Handbook: Help Your Child Learn and Succeed in the Fields of Science, Technology, Engineering, and Math

STEM Starters for Kids Technology Activity Book

STEM Labs for Middle Grades, Grades 5 - 8

Related Posts


Want some techie homeschooling tips and inspiration delivered to your inbox? Sign up here for weekly-ish emails from me.
Techie Homeschool Mom is a participant in the Amazon Services LLC Associates Program, an affiliate advertising program designed to provide a means for sites to earn advertising fees by advertising and linking to Amazon.com. You can read my full affiliate disclosure HERE.