Hey, just so you know ... This post includes affiliate links. That means if you use them to make a purchase, I may earn a commission. You can read my full affiliate disclosure HERE.
Have your children been begging to learn about Ancient Times but you have wanted to bring history to life with STEM projects? I have gathered a variety of activities for Ancient Egypt, Ancient Greek, and Ancient Roman times so that your child will have fun learning with these cool STEM activities. Both boys and girls will enjoy creating these activities while learning all about Ancient History in the process!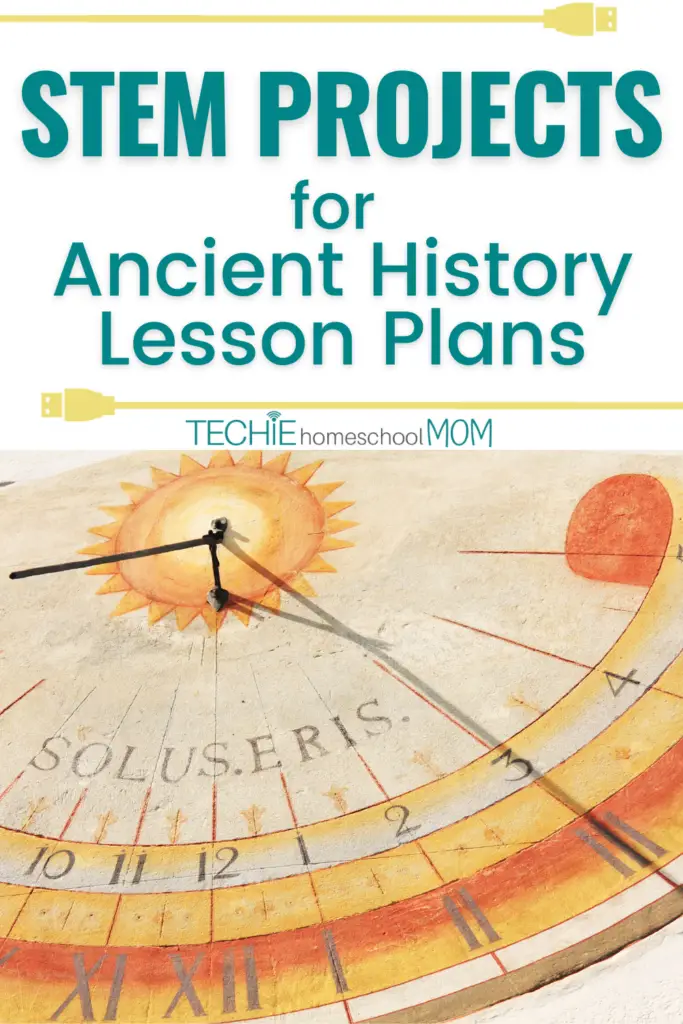 Have fun building an Archimedes Screw to bring water up from a bowl through the tube to another container like Frugal Fun 4 Boys did.
You can create your own Ancient Egyptian Calculator using Lego bricks just like Tina's Dynamic Homeschool shows you all about Ancient Egyptian Math and fractions.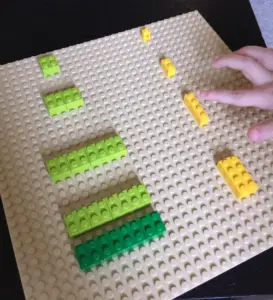 Make your very own sundial with recycled materials to keep track of time like ancient peoples often did. Learn Play Imagine shows you how with simple instructions.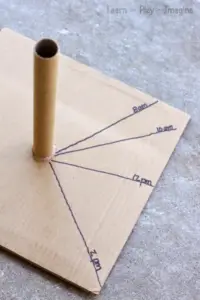 Familiarize your child with Ancient Egyptian relics with a Pharaoh Tac Toe just like Left Brain Craft Brain shares.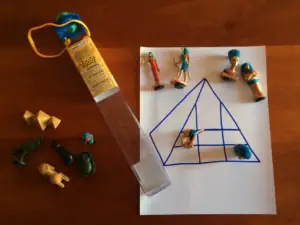 Another fun way to keep track of time is by using a water clock like Teach Beside Me made to help with timing games.
Learn how to make reed boats like the Ancient Egyptians used from the super simple instructions from Creekside Learning.
This Ancient Greek Architecture STEM Challenge from Powol Packets shares how children explore lintel and posts while building this project from simple supplies found around your house.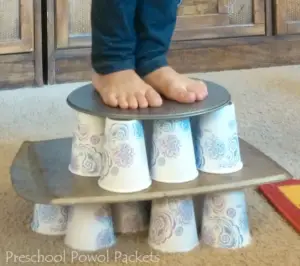 Has your child been studying Xerxes? Then you should have them Build the Hellespont Bridge from Adventures in Mommydom.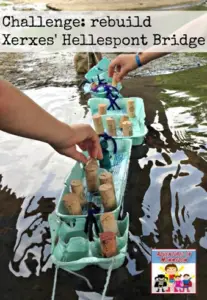 Bring the history of Pompeii to life with this Erupting Mount Vesuvius from Creative Family Fun.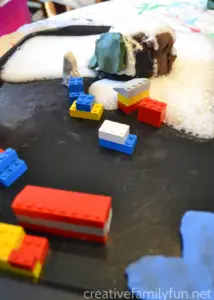 Make your own Nile River in a foil pan from Creekside Learning. Plant "reeds" and watch them grow by flooding your Nile River. Be sure to add some crocodiles.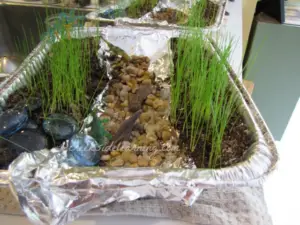 Use a cloud-based presentation tool to create a digital Time Travel Journal. View the video tutorial from Techie Homeschool Mom's Guide to Digital Student Projects.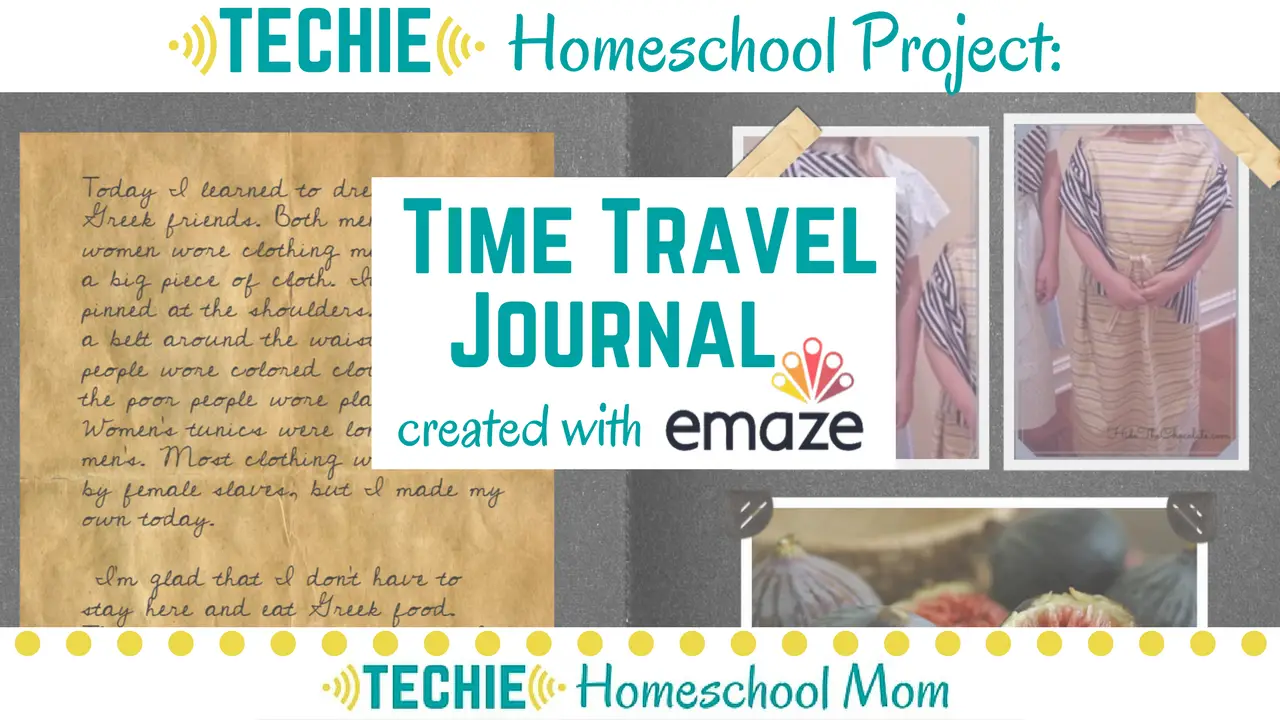 Learn about Ancient Crete and do some engineering with this Theseus and the Minotaur Shoebox Craft from Research Parent.
Have your children been wondering what Papyrus feels like? Why not make your own Papyrus like Delightful Learning did?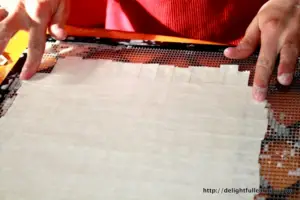 Making your own mock archaeological dig is super simple with this DIY Project: Potsherds for an Archaeological Dig from Tikido.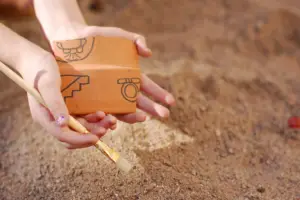 Has your child ever wondered about transportation in ancient times? They can learn all about it while building an Ancient Greece Chariot from Tina's Dynamic Homeschool.
Learn what it takes to be an engineer and architect by building a pyramid like they did in Egyptian times from this example on Playground Parkbench.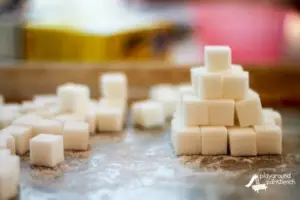 The Ancient Greeks had some unusual theories related to science and surface tension. You can explore a few of these ideas found on Tina's Dynamic Homeschool.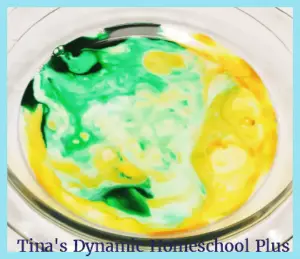 Have your students test their knowledge of ancient Greece and learn about the importance of the seas with this boat making experiment from Homeschool Den.
Roads back in Roman times were quite different than our modern day roads. Share with your children the 5 layer process of Ancient Roman Roads like Preschool Powol Pockets.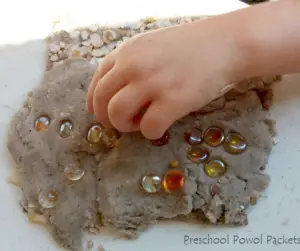 If your child likes to make things soar through the air maybe they would enjoy engineering a Roman Catapult like Creekside Learning shares using LEGO people!
Learn more about ancient times with
Online Unit Studies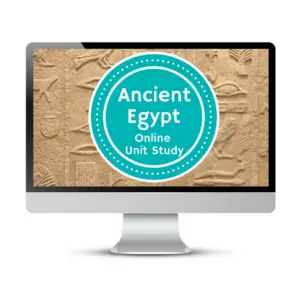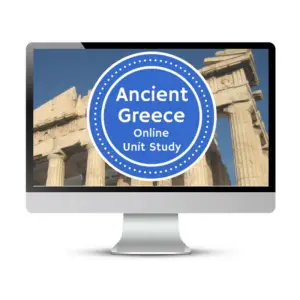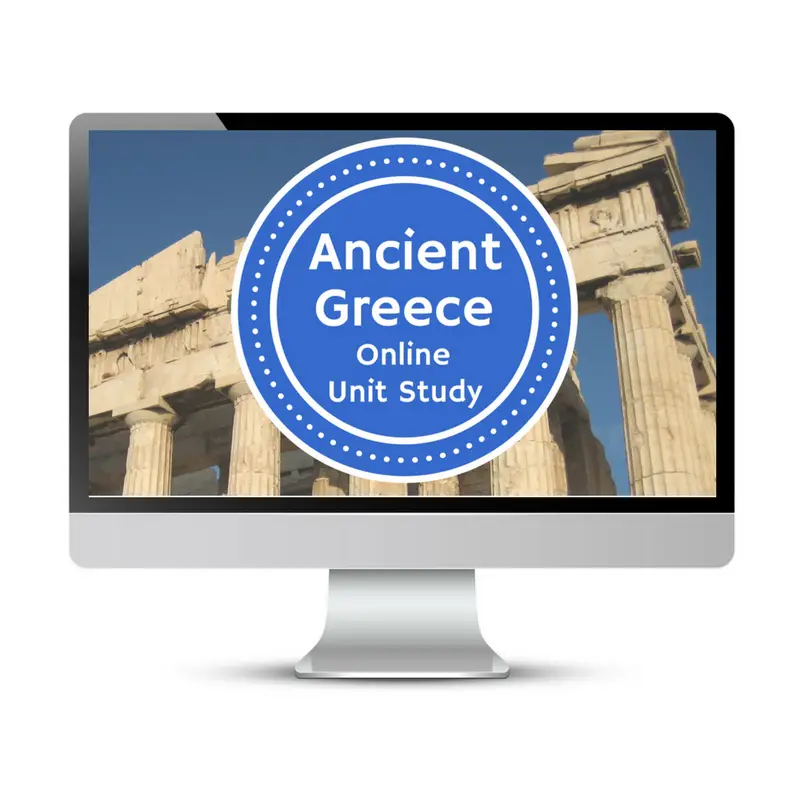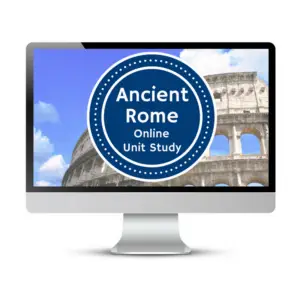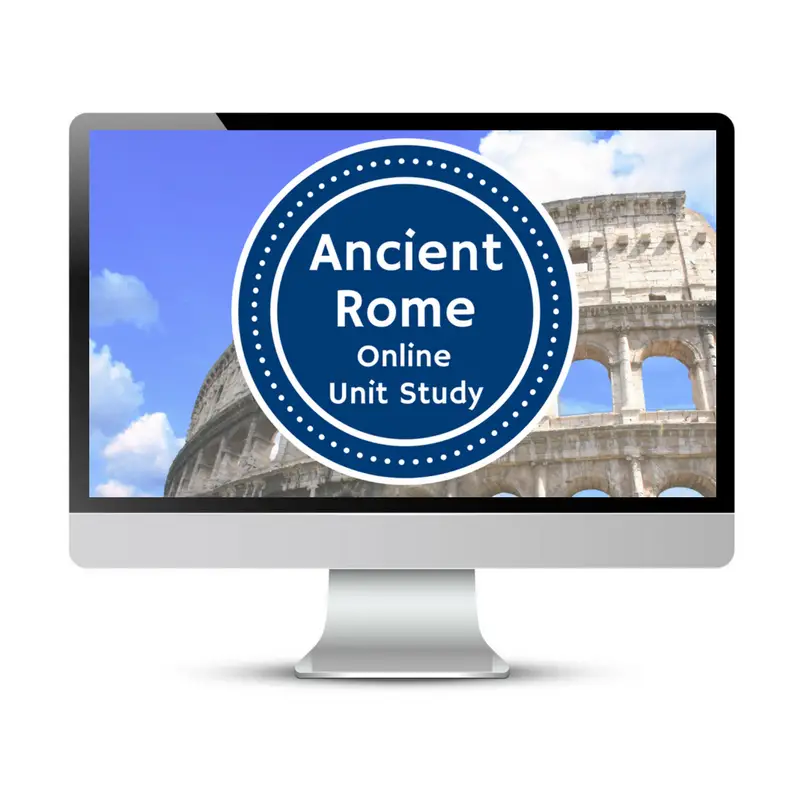 Discover more STEM Activities
from these books from Amazon
Maker Lab: 28 Super Cool Projects: Build * Invent * Create * Discover

STEM Starters for Kids Science Activity Book

STEAM Kids: 50+ Science / Technology / Engineering / Art / Math Hands-On Projects for Kids

The Everything STEM Handbook: Help Your Child Learn and Succeed in the Fields of Science, Technology, Engineering, and Math

STEM Starters for Kids Technology Activity Book

STEM Labs for Middle Grades, Grades 5 - 8

Related Posts

Want some techie homeschooling tips and inspiration delivered to your inbox? Sign up here for weekly-ish emails from me.
Techie Homeschool Mom is a participant in the Amazon Services LLC Associates Program, an affiliate advertising program designed to provide a means for sites to earn advertising fees by advertising and linking to Amazon.com. You can read my full affiliate disclosure HERE.