12 Christmas STEM Activities Your Kids Will Love
Hey, just so you know ... This post includes affiliate links. That means if you use them to make a purchase, I may earn a commission. You can read my full affiliate disclosure HERE.
'Tis the season to be super-busy with holiday activities, right? And homeschooling is the last thing anyone in the family (you included) wants to do. Wouldn't you rather be making Christmas memories? Well, you can do both — homeschool and create Christmas memories — with these fun Christmas STEM activities.  
STEM activities cover Science, Technology, Engineering and/or Math education. The activities can be as simple or complex as you'd like and are perfect during the holidays. These activities will allow children to learn and be engaged with experiments and other hands-on activities during the craziness of the holidays.
This is a really neat project you can use to incorporate STEAM into your teachings. This hands-on activity from SteamPowered Family will have children create beautiful ornaments that will look amazing under the lights of the Christmas tree. Get instructions HERE.
This video challenge from Feel Good Teaching gives kids the task of shipping candy canes in as lightweight a package as possible without damaging the candy.
Here's a fun and easy Christmas activity from KCEdventures that'll lead to lots of discussion about the ideas of density, physics and the concept of making predictions. Get all the details HERE.
This activity uses just a few things around the house for a fun hands-on activity with the challenge of making the reindeer fly. As you do the project, you can discuss what makes it fly slower or faster. CLICK HERE to learn more.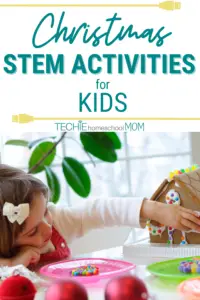 Density plays a huge part in this science experiment from Modern Preschool. Kids will see that the bells don't instantly float because they are denser than the soda. It's not only until the air bubbles surround the bells and pop, that the bells begin to move around and "dance". Get instructions HERE.
This great experiment from The Homeschool Scientist uses aluminum foil, LED lights, a 9-volt battery, and a battery connector to see if the aluminum foil would be a good conductor of electricity. CLICK HERE to see if your family will love this project. 
What kid doesn't love slime? This YouTube video teaches how to make five types of Christmas slime. Slime making teaches chemistry concepts (without your kids even realizing it).
Explore chemistry by creating a colorful Christmas tree out of salt crystals, cardboard, and a few other household items. Step-by-step instructions on this YouTube video make it an achievable project for everyone.
For your Christmas lesson plans, add this fun science experiment from Little Bins for Little Hands. It teaches children about static electricity with a balloon and some festive Christmas tinsel. Kids can use their design on different surfaces to test the static electricity charge. For older children, you can get more in-depth with atoms and protons to create an entire lesson with the experiment. Find out more HERE.
This fun project of creating a candy cane maze will have children using and building their fine motor skills, engineering and problem-solving.  Kids will need to think it through on how to create a maze with candy canes so that they can get a marble through. Get instructions HERE.
Slime is always one of the easiest Christmas STEM activities you can do. This Santa themed slime from Little Bins for Little Hands is so much fun to make that they probably won't even know they are learning.  Check it out HERE. 
Discover 25 more Christmas STEM Activities in
STEAM Kids Christmas.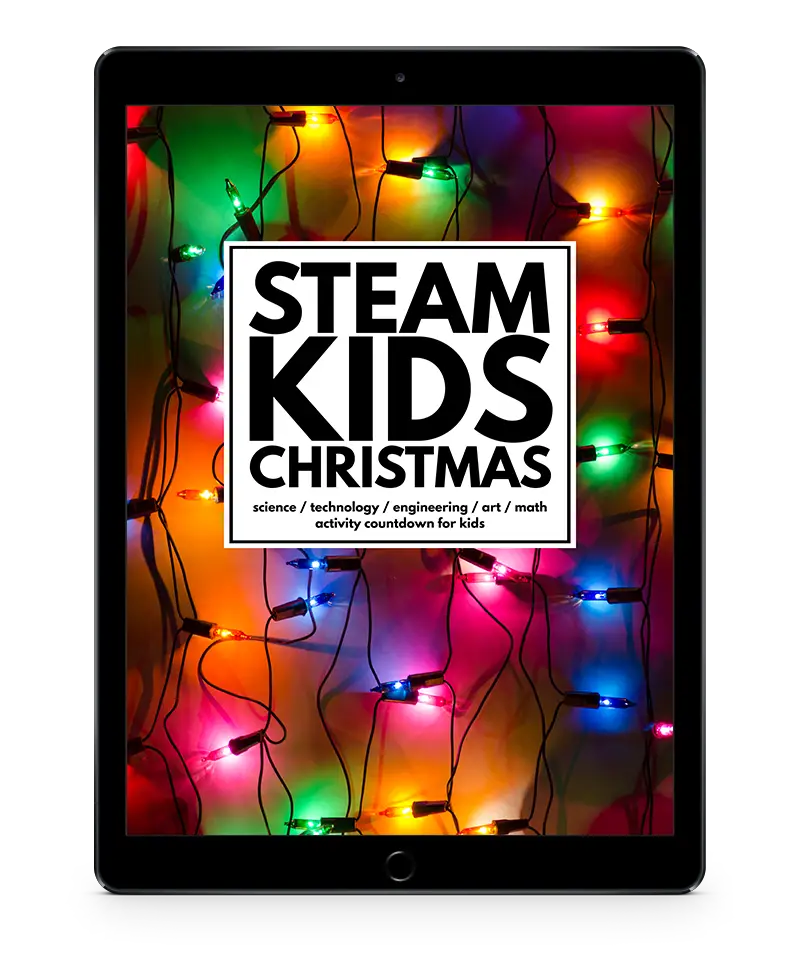 Inside the book you'll find, 25 days of holiday projects, Christmas STEAM Challenge Cards, shopping lists to make prep easy and more…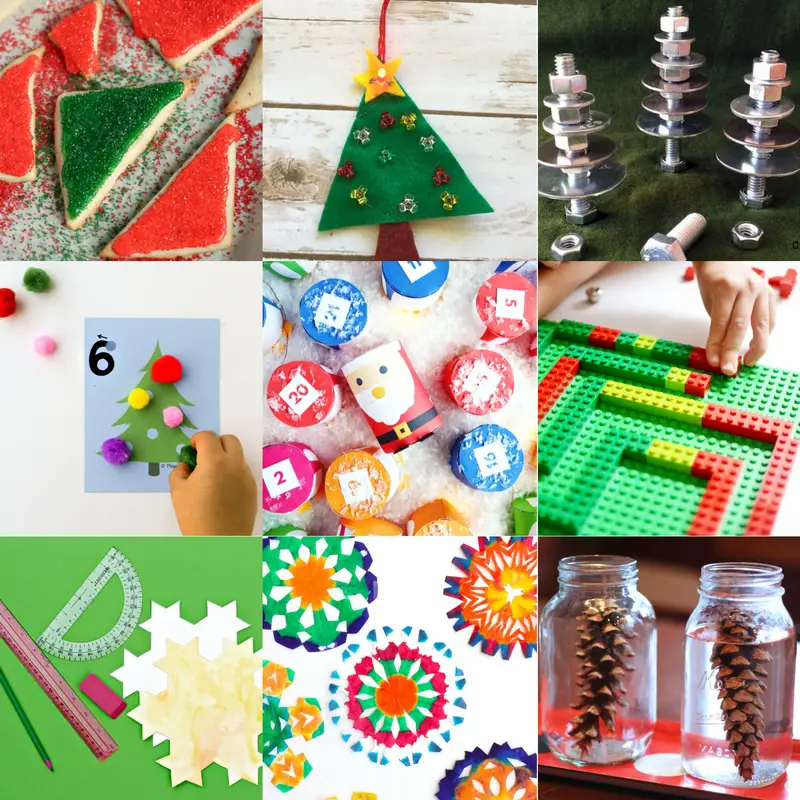 Related Posts

Turn your homeschooling into HOLIDAYschooling with the
Christmas Traditions Online Unit Study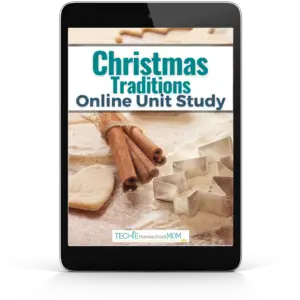 Learn the history of Christmas traditions, explore Christmas around the world, and start new traditions of your own. The Christmas Traditions Online Unit Study makes it easy to homeschool through the holidays. 
Just gather supplies for hands-on projects and register for online tools for digital projects. Online Unit Studies are easy for mom, but engaging for kids. Learn more HERE.
Recommended Books for STEM Activities
Maker Lab: 28 Super Cool Projects: Build * Invent * Create * Discover

STEM Starters for Kids Science Activity Book

STEAM Kids: 50+ Science / Technology / Engineering / Art / Math Hands-On Projects for Kids

The Everything STEM Handbook: Help Your Child Learn and Succeed in the Fields of Science, Technology, Engineering, and Math

STEM Starters for Kids Technology Activity Book

STEM Labs for Middle Grades, Grades 5 - 8

Want some techie homeschooling tips and inspiration delivered to your inbox? Sign up here for weekly-ish emails from me.
Techie Homeschool Mom is a participant in the Amazon Services LLC Associates Program, an affiliate advertising program designed to provide a means for sites to earn advertising fees by advertising and linking to Amazon.com. You can read my full affiliate disclosure HERE.