Hey, just so you know ... This post includes affiliate links. That means if you use them to make a purchase, I may earn a commission. You can read my full affiliate disclosure HERE.
When you start to see twinkling lights, festive trees, and nativity scenes pop up on every street, you know Christmas is right around the corner. Since the holiday only comes around once a year, it's perfectly acceptable – encouraged, even – to find as many ways as possible to embrace the spirit of the season and celebrate Christmas. While my family relied on books and carols to get into the holiday spirit in years past, more recently, we've started downloading fun Christmas apps to get in a festive mood.
Your smartphone can be a great tool to help your family gear up for the holidays. There are a surprising number of apps out there that are all about Christmas, not the mention the Christmas themes that show up on your existing apps. Ranging from silly to serious, there's guaranteed to be something for you and your family to enjoy. If you're overwhelmed by the sheer number of options in your app store, consider these fun Android and iOS apps the whole family will love.
Christmas Apps Your Whole Family Will Enjoy
Giftster
This app is a must-have this time of year and totally takes the guesswork out of who wants what. Every person on your gift list can create a directory of items they want. Then, share it with others family members and friends. As gifts are purchased and crossed off, you avoid duplicate gifts. I can't wait to try out Giftster this year. Google Play / iTunes
Elf Yourself
The classic Elf Yourself website now has an app! This fun app allows you and your family to transform your family into a group of singing, dancing elves. You can take a new photo or use one on file to create your elf and choose from dance themes ranging from disco to honky tonk. Then, try not to laugh too hard at your video and share with friends and family for a fun holiday surprise. Google Play / iTunes
Santa Video Call and Tracker
The Santa Video Call and Tracker app is a must-download if your little ones still believe in Santa. It comes equipped with a Naughty or Nice scanner (which may or may not be manipulated by Mom or Dad)  to keep the kiddos in line as you approach Christmas, and you can use the app to communicate with Santa in a variety of ways – through messages, phone calls, and even video chats! When Christmas Eve rolls around, use the tracker to know when Santa's scheduled to pass through your area. You'll need to splurge on the paid version for full functionality, but it's well worth the money. Google Play / iTunes
Bible
As Christmas draws closer, it's important to remember the real reason to celebrate the season – the birth of Jesus. The YouVersion Bible app is a great way to help families grow closer to God year-round, but you can also use it to learn about the holiday through plans centered around Christmas. There's also a version of the app geared toward younger users – Bible App for Kids – which includes a story called The First Christmas Gift, aimed at helping little ones understand how Jesus' birth was the first true Christmas gift. Google Play / iTunes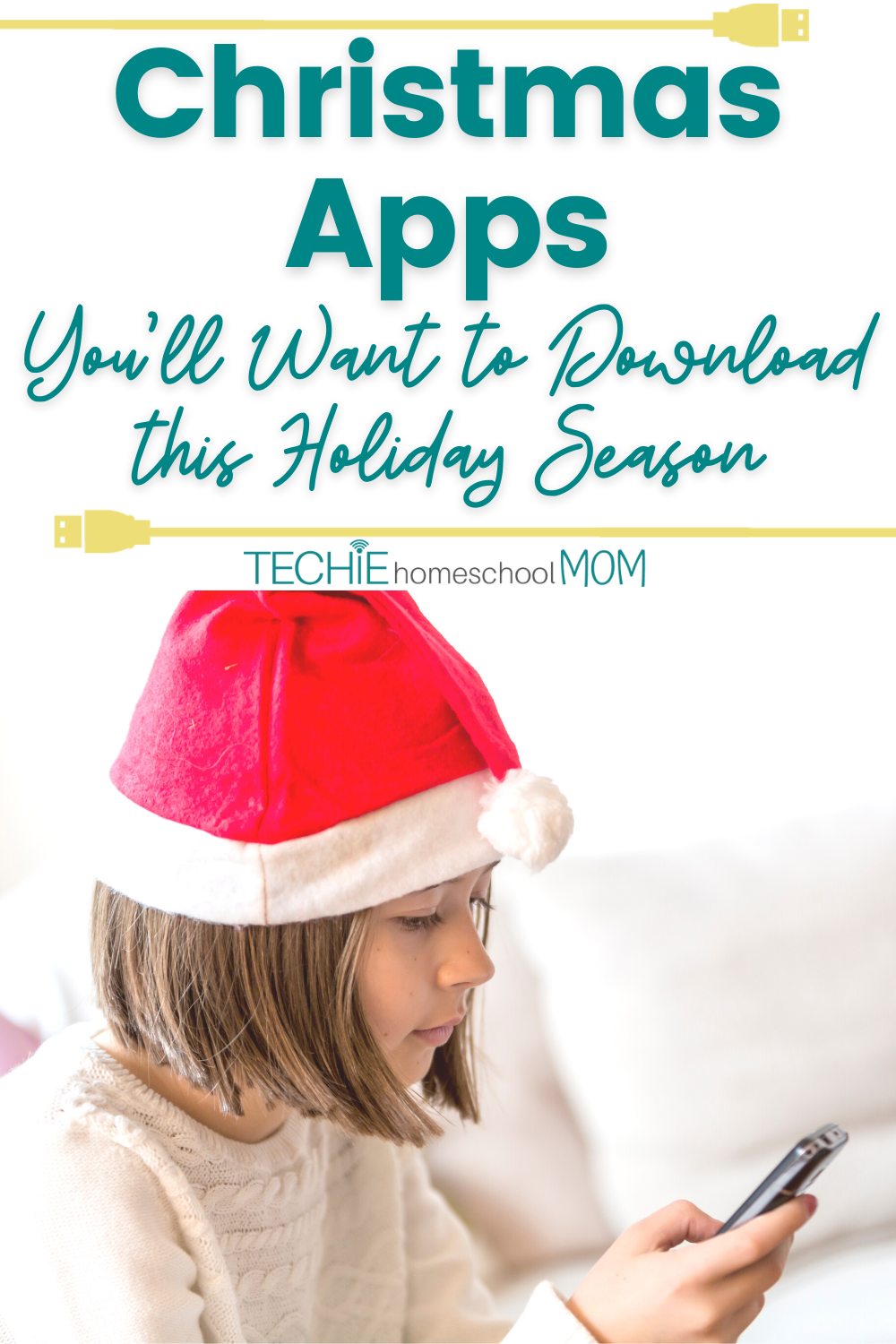 Christmas Countdown
If your kids won't stop asking when Christmas will arrive, this app will come in handy! Customize your theme, choose your song, and open the app any time you need to know exactly how many days, hours, minutes and seconds remain until your favorite holiday is here! Once you reach December, you'll be treated to a fun advent calendar to make the final countdown even more exciting.
From holiday countdowns to apps that help us remember the true meaning of Christmas, there are plenty of ways you can use your smartphone to help make the holiday season special. Does your family use any Christmas apps to ring in the season? Leave a comment and let me know if your favorite didn't make the list! Google Play / iTunes
Hidden Objects: Christmas Gifts
When I was a kid, I loved playing those puzzle games where I had to find the hidden objects in a picture. Now, your kids can play with this fun app. With over 1700 objects to find, they'll surely get in the holiday spirit (and be engrossed long enough for you to wrap some presents). Google Play 
Christmas Sandbox Number Coloring- Color By Number
My kids love color-by-number apps, and I love what they learn as they play. Younger kids learn to recognize numbers as they match them to colors and fill in a grid. But, older kids learn the basics of digital illustration. Each square on the grid is like a pixel. And they get to see how different hues create shading. There will be lots of techie learning going on as your kids pay this Christmas-themed coloring app. Google Play 
Tell me, what fun Christmas apps have you downloaded this holiday season?
Turn your homeschooling into HOLIDAY SCHOOLING
with the Christmas Around the World Online Unit Study.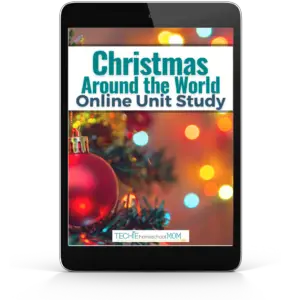 Related Posts:

Want some techie homeschooling tips and inspiration delivered to your inbox? Sign up here for weekly-ish emails from me.
Techie Homeschool Mom is a participant in the Amazon Services LLC Associates Program, an affiliate advertising program designed to provide a means for sites to earn advertising fees by advertising and linking to Amazon.com. You can read my full affiliate disclosure HERE.