Hey, just so you know ... This post includes affiliate links. That means if you use them to make a purchase, I may earn a commission. You can read my full affiliate disclosure HERE
Some homeschooling moms shy away from modern gadgetry, as they are concerned about the negative aspects of too much technology in their child's life. However, it does not have to be that way. The important thing to remember is that technology is just a tool. Whether you use it for good or bad – that depends entirely on you.
One of the best tools you can use to help you with homeschooling your children is your mobile phone or tablet. While it is true that extensive use of these devices is not healthy for young children (or even adults for that matter), using them in the right way and in moderate amounts can greatly maximize your child's learning potential. There are tons of learning and organizing apps that can make your homeschooling experience a breeze.
Without further ado, let us get into five of the best apps every homeschooling mom needs to know about right now.
Top Apps to Use for Homeschooling
Math can be one of the hardest subjects to teach to young children. One of the best ways to make math easy to understand and a fun and exciting exercise for your young ones is by using XtraMath.
XtraMath is a smartphone application and also a website service that you can access through your desktop. By using the app for a few minutes each day, you can help your children master the basic arithmetic functions in a fun and interactive way.
The app lessons start with simple arithmetic functions, such as addition and subtraction to build a solid foundation for your child's math education. Once they get a hang of how the functions work, you can move onto multiplication and division, and even more complex problems involving fractions, decimals, and multi-digit algorithms.
The app interface is so easy to understand and fun to use that your child will think of their lessons as playing a game on your smartphone. By making the exercise entertaining for the kids, the app allows your children to learn much faster and build a strong basic understanding of how math works.
The app also offers weekly reports outlining the performance of your child, which you can use to track their progress and improve their learning experience.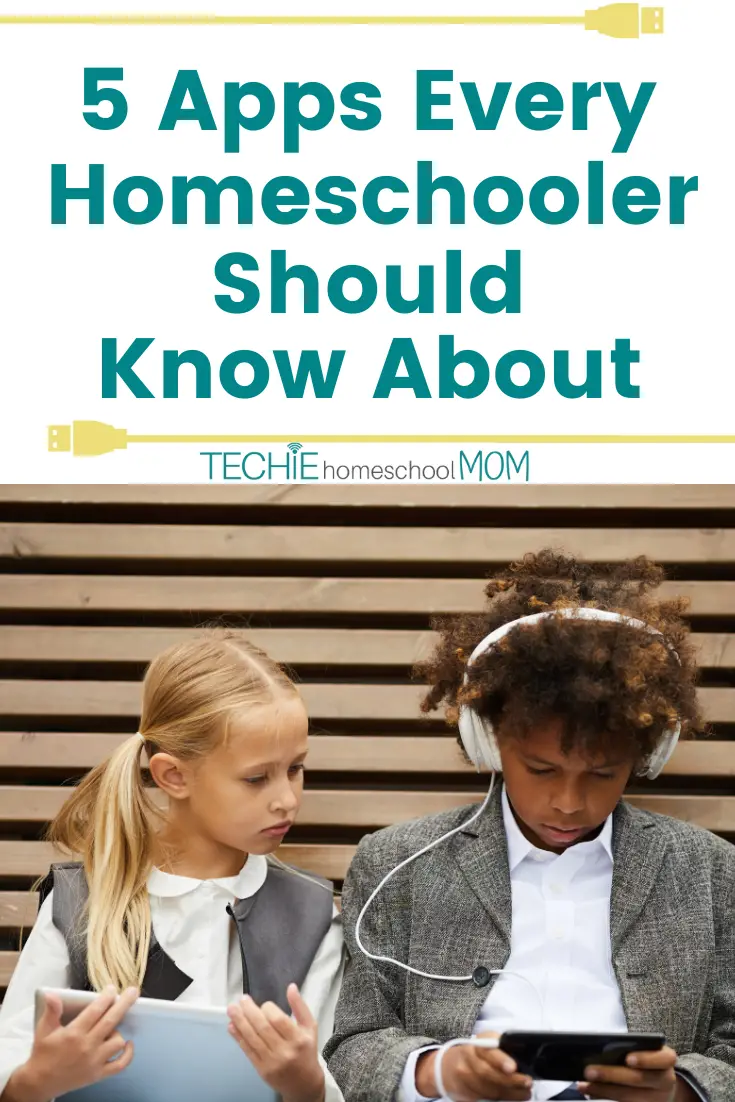 ABCya is a service that offers multiple gaming lessons for your children. You can download the app on your smartphone, or visit the website on your desktop to access these games.
School teachers designed the app, looking to make learning more fun and effective for children. It offers a very convenient way to keep your children entertained, all while they gain valuable skills and increase their knowledge as they play different games on the app. You can find strategic games centered around language arts, such as grammar, vocabulary, and spelling. There are also math games, science games, art games, and social studies games on the platform.
The games on the platform are available according to the skill level of your child. From preschool level all the way to grade 6, this app can help your child learn different skills and increase their knowledge in a very fun and interesting way.
Math, science, and language are all important subjects to teach your child. However, you should not overlook the music and arts section of learning when homeschooling your children.
An excellent way to boost the emotional development of your child is by teaching them how to play a musical instrument, such as the piano. Learning how to play the piano stimulates different parts of your child's brain and immensely improves their mental development. The general, behavioral, and spatial cognitive development associated with learning how to play the instrument can actually help them improve in other subjects as well.
Skoove is an app that allows you to teach your children how to play the piano. Using this app is one of the best ways to learn how to play the instrument. The app contains comprehensive lessons ranging from the basic principles of piano playing to advanced techniques, which makes it an excellent teacher for your kids. You can use the app on your smartphone or tablet or even through their website on your desktop.
The best thing about this app is that you don't need to know how to play the piano yourself to teach your kids how to play. The lessons are incredibly easy to understand, which makes teaching your kids how to play the instrument a breeze. As a bonus, you will learn a thing or two yourself as you teach the kids, which makes it a great bonding exercise for you and your children to do together. After a day of learning math and language skills, your kids will always look forward to sitting down in front of the piano and having fun with you instead.
Audible is another great app that you can incorporate into your daily homeschooling life. This is an audiobook app that allows you to listen to all types of books through your smartphone.
The extensive library of audiobooks on the Audible platform includes numerous books for kids of all ages. You can use the app while you are with your children, and also keep them busy while you do work inside the house. This offers a very convenient way to keep your children dreaming and learning, even when you are not right by their side.
The good thing about this app is that it is not just only for your children. If you subscribe to the service, you can use the app to listen to your favorite books as well. Whether you like books on non-fictional topics such as how to be more productive and lead a better life, or you want to unwind by listening to a fictional story, you can do it through the app. 
This one is a little bit different from the other apps we have previously mentioned in this article. While the other apps focused on delivering a quality learning experience for your kids, this one is solely for organizing your busy homeschooling schedule.
Homeschooling your children is a full-time job, and if you are taking care of another personal or professional commitment at the same time, it can be incredibly difficult to organize your schedule and track your kid's performance at the same time. 
Trello allows you to effectively schedule and manage different projects in a digital way. You can use the app to easily manage your homeschooling schedule and always stay on top of your child's learning progress. You can use the app to quickly look up your child's schedule for the day using your smartphone or tablet. Or, you can even visit the website on your desktop to set up and manage their entire schedule for the month in a much more convenient way.
Homeschooling your children is by no means an easy job to do. The act requires dedication, patience, and a lot of effort on your part. However, you can use technology to your advantage in this regard. The apps we discussed in this article make your job much more convenient and easy to manage.
Must-Have Tech for Homeschooling
2017 Acer Chromebook 11.6

Apple iPad 2 16GB

Roku Streaming Stick

DOSS Touch Wireless Bluetooth Portable Speaker

Skullcandy In-Ear Noise-Isolating Earbuds

RELATED POSTS:

Want some techie homeschooling tips and inspiration delivered to your inbox? Sign up here for weekly-ish emails from me.
Techie Homeschool Mom is a participant in the Amazon Services LLC Associates Program, an affiliate advertising program designed to provide a means for sites to earn advertising fees by advertising and linking to Amazon.com. You can read my full affiliate disclosure HERE.