The Hidden Benefits of Coding Games for Kids
Hey, just so you know ... This post includes affiliate links. That means if you use them to make a purchase, I may earn a commission. You can read my full affiliate disclosure HERE.
I'm excited to share this guest post from Grant Hosford, CEO and co-founder of codeSpark, a coding game for kids (that my daughter Alexa loves).  Inspired by Grant's young daughters, codeSpark's mission is to inspire and embolden young thinkers by turning computer programming into play.
Grant is an experienced entrepreneur who has spent the last 15 years building successful digital businesses in Seattle and Los Angeles. He's a husband, father of three kids, coaches girls soccer and rides bikes often.

"Alexa, play I'm the Champion"! My daughter Naomi is getting herself pumped up before her gymnastics meet and it's second nature to ask our smart speaker to help out.  Software, AI, sensors, and other forms of modern tech are increasingly part of everyday life.
Naomi and her sister Sam will graduate from High School in 2025 and 2026.  Software will be important to almost everything they do in their careers and to many elements of their everyday life.  Their generation will also be more and more likely to use software as a form of self-expression. They'll make music and art, solve problems and create new experiences – all through software.
Navigating this brave new world requires skills that most schools aren't prepared to teach, giving homeschoolers a potential advantage. Sure, kids will still need to read, write, understand the constitution and solve math problems but they will also need to know when the best solution to a problem is software-based, as well as how to use software to collaborate with others.  
They'll need to work in teams, engage in lifelong learning and think carefully about how they can use tech to amplify their natural strengths.
Six years ago when she was in first grade, Naomi signed up for a LEGO robotics class at her elementary school. She loved building robots but thought the coding was too hard and asked me to come check it out. I was surprised to find she was the only girl out of 25 kids and the youngest student by several grades.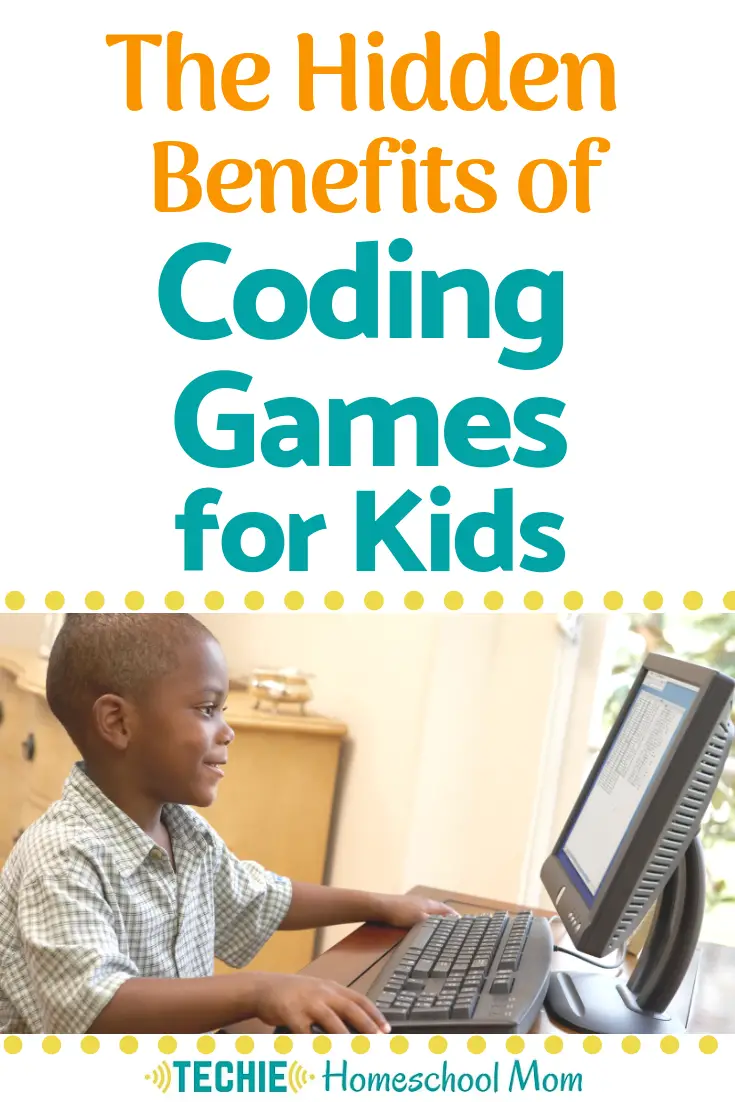 The class was designed for older students so that week I went looking for something that would teach her the "ABCs" of computer science.  I couldn't find a single resource for her age group and I quickly became obsessed with finding answers to two questions:
How young is too young to teach computer science?

And, what are the benefits of studying it?
Fortunately, I quickly discovered incredible research from MIT and Tufts showing how kids as young as 4 years old can learn sophisticated computer science concepts if you get the mouse, keyboard and syntax (meaning "how code is written") out of the way. In addition, related research shows that young kids who study computer science improve other key skills like sequencing, which has a direct positive correlation with improved reading comprehension and the mastery of early math concepts.
The more research I did, the more computer science looked like the perfect gateway to 21st-century skills. The logical problem solving and algorithmic thinking at the core of computer science force kids to think about thinking – a process referred to as meta-cognition that has proven benefits related to self-monitoring and independent learning.
But aren't there many other ways to teach concepts like creative problem solving beyond computer science and programming?
Yes, absolutely. However, as I've come to appreciate deeply, the study of computer science elegantly teaches ALL of the concepts I've outlined above and has the huge added benefit of transforming children from consumers of technology to creators of technology. 
This means that no matter what a child's core skills are, an understanding of computer science allows them to leverage those skills beyond what they could achieve on their own. Plus, according to top technology teachers like Sam Patterson, the lure of software can help motivate reluctant readers and English-language learners.  "Up until second grade, I'm using programming to build literacy, and from the middle of second grade on, they're developing literacy to do better at coding," for example by reading the instructions within a game.
So, do I want my kids to learn about computer science and programming? Absolutely. We spend a few hours a week on different programs, including the game my company makes called codeSpark Academy, a K-5 learn to code platform used by over 50,000 teachers. 
However, it's much more important to me that they learn how to think creatively and how to be lifelong learners. Ultimately these skills will give them a real advantage in a hyper-competitive world… and they just might make something really cool along the way.

Related Posts

MORE FUN WAYS TO LEARN HOW TO CODE
LEGO Boost Creative Toolbox
ThinkFun Code Master Programming Logic Game
Learn to Program (Kids Get Coding)
Wonder Workshop Dash – Coding Robot
ROBOT WARS Coding Board Game
Boolean Box
Discover more ways to teach your kids to code in my Amazon store HERE.
Want some techie homeschooling tips and inspiration delivered to your inbox? Sign up here for weekly-ish emails from me.
Techie Homeschool Mom is a participant in the Amazon Services LLC Associates Program, an affiliate advertising program designed to provide a means for sites to earn advertising fees by advertising and linking to Amazon.com. You can read my full affiliate disclosure HERE.