Hey, just so you know ... This post includes affiliate links. That means if you use them to make a purchase, I may earn a commission. You can read my full affiliate disclosure HERE
Do you have an aspiring designer at home? A child who…
Is always itching to make stuff

Likes things "just so"

Gets  excited about art or building supplies

Carries around a notebook just in case they see anything they need to draw

Sees shapes in everything

Uses color names like "coral" and "salmon" instead of "orange"

Likes to take things apart to figure out how they work

Explains things in pictures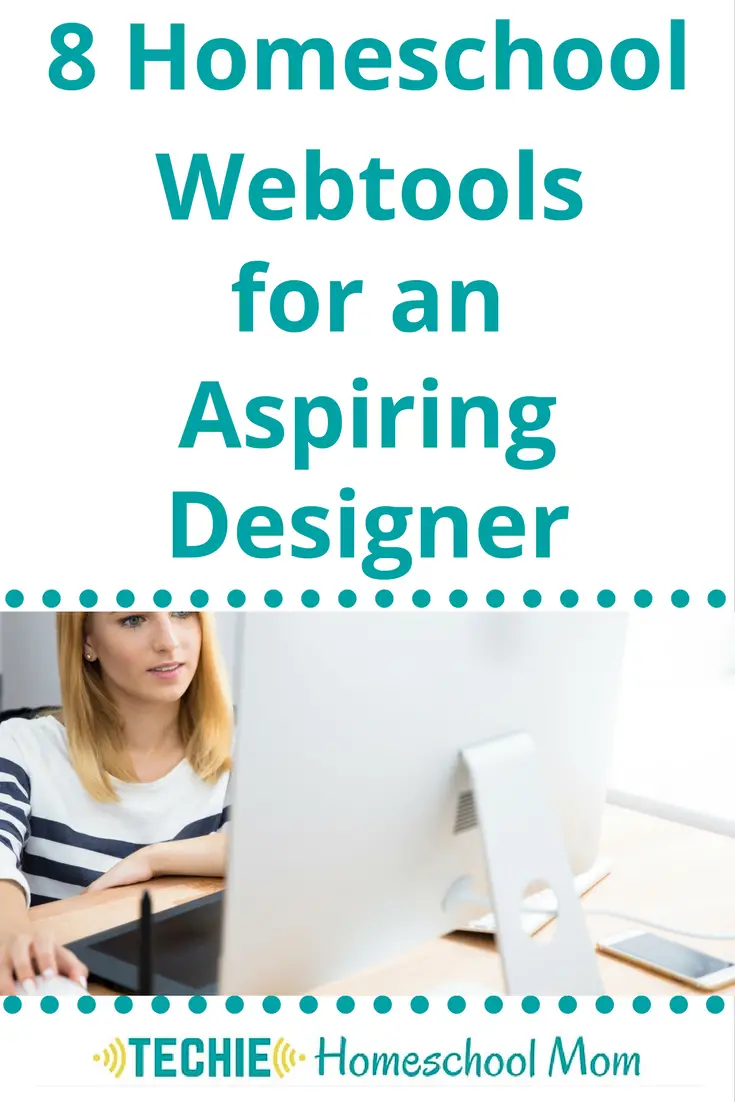 Whether it be graphic design or industrial design….fashion design or interior design….it is up to you, my homeschoolin' momma friend, to nurture their interest.
You don't need to be a design expert to guide your child.  In fact, it's OK if you don't have the slightest clue. You just need to direct your kiddo towards information that will introduce them to design concepts. Your budding designer needs to "play" with the digital tools that real designers use.  Don't feel like you need to teach your child to be a designer. As a digital learner, your child thrives on challenging opportunities to take responsibility for his/her education. Point them towards tutorials and let them figure it out. 
[Click for related post about the needs of digital learners]
Your aspiring designer can't miss with one (or all) of these 8 Webtools for Homeschool.  They're all free, so you don't need to worry about investing a chunk of change as your child is exploring their design interest.
---
Graphic Design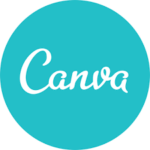 Canva: Graphic design tool. I use Canva for all my blog and eCourse illustrations. There are many free templates and elements for you to use. Check out Canva's Design School for tutorials and inspiration.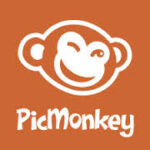 PicMonkey: Photo-editing and collage tool. It doesn't have all the features of Canva, but the two programs complement each other well. PicMonkey's tutorials will get you started.
Interior Design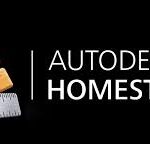 Homestyler: 3-D interior design tool.  Start with an empty slate or copy the designs of others as a starting point. Experiment with real-world products and brands. Experiment with color and fabrics. Learn how on Autodesk Homestyler's YouTube channel.
Landscape Design
Visionscape: A 3-D landscape and home exterior design tool. Although you need to download software, your designs are saved online for easy sharing. They have in-program help and helpful tutorials on their YouTube channel.
Fashion Design
Polyvore:  Fashion curation website. Explore fashion trends and create collages of outfit elements. Get inspiration from other designers and share your own creations.
Industrial Design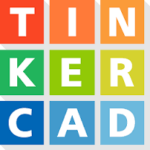 Tinkercad: 3D Model creation tool. Place, adjust and combine shapes to design "things"…all kinds of things. Tap into the Gallery for inspiration and to copy other users' desings. You can even order a 3D print of your design. Tinkercad lessons get you started off on the right foot.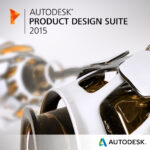 Product Design Suite Ultimate: 3D product design software used by "real" designers. Although ntended for product designers and engineers,  Autodesk offers a 3-year free license to students, including homeschoolers.  (just put "homeschool" in the fields for school name and school URL).
Architecture
Building Design Suite Ultimate: "A portfolio of interoperable 3D building design software that supports BIM-and-CAD-based workflows." Sounds official, huh? Well, it is.   Although intended for architects and industrial engineers,  Autodesk offers a 3-year free license to students, including homeschoolers.  (just put "homeschool" in the fields for school name and school URL)
Do you have an aspiring designer in your home? How do you guide their education? I'd love to see some examples of their work. Comment below.

Want some techie homeschooling tips and inspiration delivered to your inbox? Sign up here for weekly-ish emails from me.
Techie Homeschool Mom is a participant in the Amazon Services LLC Associates Program, an affiliate advertising program designed to provide a means for sites to earn advertising fees by advertising and linking to Amazon.com. You can read my full affiliate disclosure HERE.