10 Unique STEM Star Wars Day Ideas for Kids

Hey, just so you know … This post includes affiliate links. That means if you use them to make a purchase, I may earn a commission. You can read my full affiliate disclosure HERE.
If "May the 4th be with you!" is a classic saying in your home, then these STEM Stars Wars Day ideas are a must try in your homeschool. They each provide a unique approach to learning a variety of topics, concepts, and skills that your kids are sure to remember for years to come. Not to mention, they'll have have fun learning in the process (and you will too!).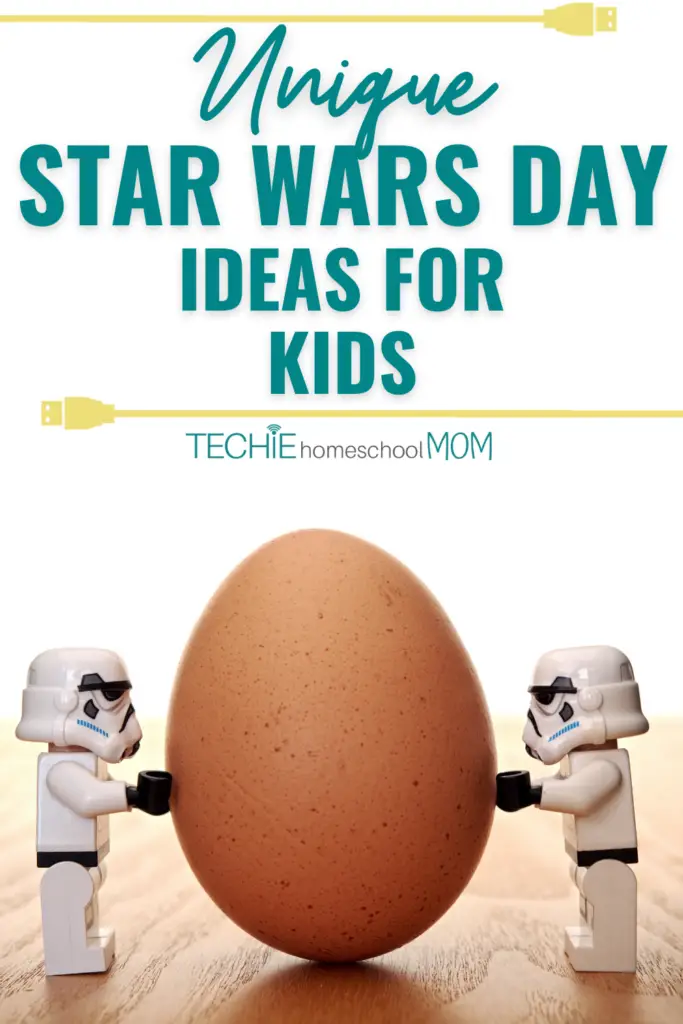 What is STEM?
STEM is a coined concept that focuses on teaching science, technology, engineering, and math. It can be a huge foundation for encouraging critical thinking and problem-solving. In addition, it has become very popular in the homeschooling community because it allows kids to gain valuable skills that can be used in all areas of their education, real-life and future careers.
The skills kids learn through STEM activities and curriculum can help solve complex problems with creative thinking and hands-on experience. All the more reason to make it fun with a dedicated Star Wars STEM Day! Here are some ideas for doing just that.
Top 10 STEM Star Wars Day Ideas
Science Star Wars Day Ideas
Making a batch of Star Wars character soap is the perfect way to help your kids learn the science behind combining certain ingredients and getting them to wash their hands. With just five ingredients (parchment paper, soap molds, clear melt & pour soap, and plastic Star Wars characters), even your little learners can be hands-on with this science fun. 
Send your little learners on a rescue mission with this Rescue Hans Solo baking soda and vinegar science project. You'll most likely have all the ingredients and supplies on hand so there's not much prep to it! Just in case you want to pick up some mini figures, here are some good ones.
This glow-in-the dark light saber slime will be the talk of your home. This slime uses a liquid starch recipe plus one simple ingredient to make it glow in the dark. Have fun!
Technology Star Wars Day Ideas
With an iPhone or Android, your kids can program and make a Star Wars BB-8 Droid Robot go. It has a Bluetooth smart connection, 60-minute battery life, and app needed to make it work can be downloaded for free.
One trip to the Dollar Store and your kids can make light sabers that really work! Seriously, just 5 Dollar Store items and your kids can have a light saber good time. 
Continuing with the light saber kick, these May the 4th Be With You Light Up Cards are a must try. Card stock paper, LED lights, a few other supplies, and a free printable is all you need to make these cuties.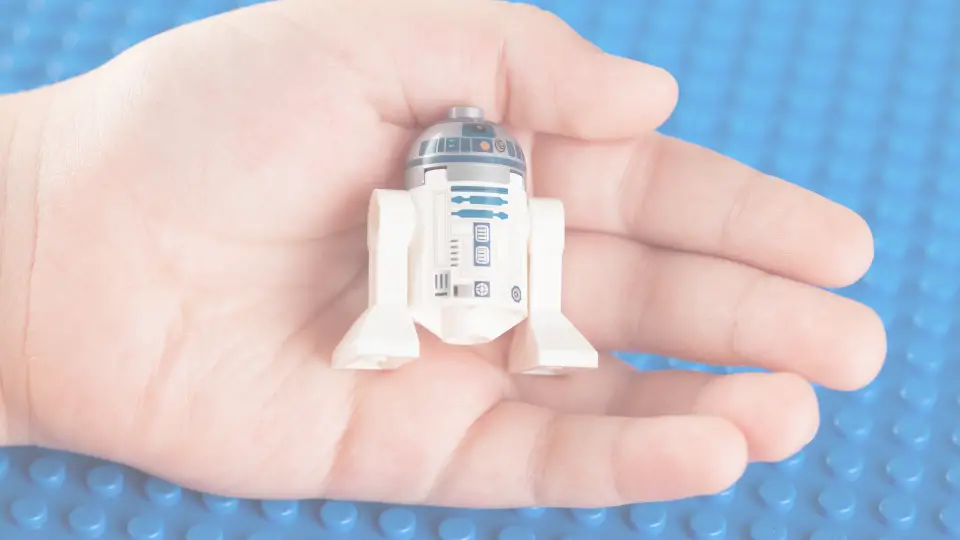 Engineering Star Wars Day Ideas
Star Wars building with basic bricks is a great way to get your kids to use critical thinking skills coupled with creativity. Provide them each with the same amount of bricks and challenge them to build something Star Wars themed in a certain amount of time. You may be surprised with what they come up with!
Building Star Wars paper planes put an entirely new meaning on flying fun. Have your kids build and name their paper airplanes (something Star Wars-y of course) and head over here to download a free Star Wars record sheet.
Math Star Wars Day Ideas
Math isn't always a fun subject, but when you add a few Star Wars themed STEM ideas in the mix, it can make it more interesting. These Star Wars daily math sheets will be the perfect addition to your morning work, or if your kiddos simply need extra practice.
These Star Wars addition mats will help keep your little learners engaged while using a variety of objects to learn how to add. Consider laminating them to make them reusable. 
Conclusion
If you're a Star Wars lover, it's totally appropriate to have a themed Star Wars Day, a "May the 4th be with you" themed homeschool day (or week). Use the free printables mentioned above to build a weeks worth of fun Star Wars themed STEM activities.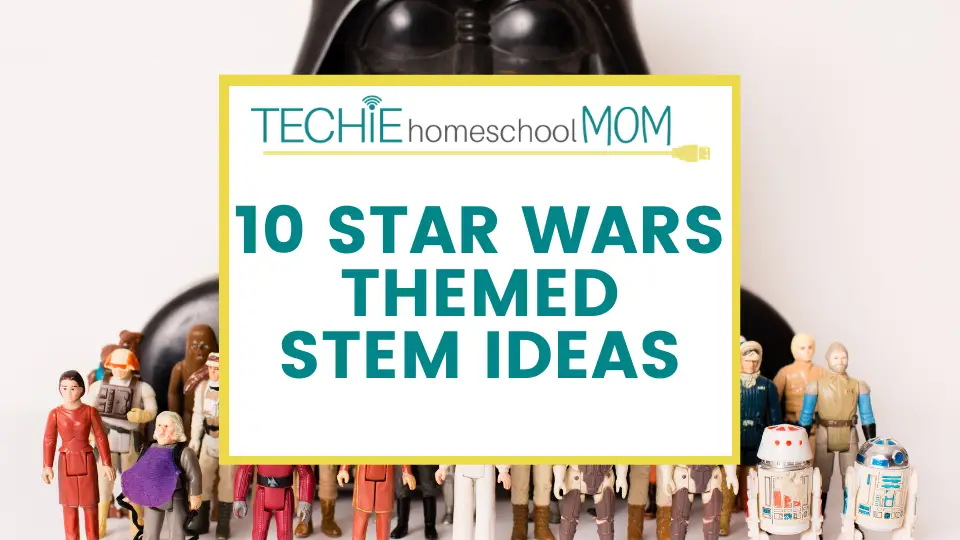 Star Wars STEM Recommendations
In the meantime, I'd love to hear from you! What do you do in your homeschool for May 4th? Let me know in the comments below!
Need some help managing your family's screen time?
Download a set of tech time guidelines and tailor it to your family's needs.
Sign up to receive Techie Homeschool Mom's Family Tech Time Guidelines
Related Posts

Want some techie homeschooling tips and inspiration delivered to your inbox? Sign up here for weekly-ish emails from me.
Techie Homeschool Mom is a participant in the Amazon Services LLC Associates Program, an affiliate advertising program designed to provide a means for sites to earn advertising fees by advertising and linking to Amazon.com. You can read my full affiliate disclosure HERE.