Hey, just so you know ... This post includes affiliate links. That means if you use them to make a purchase, I may earn a commission. You can read my full affiliate disclosure HERE
STEM curriculum focuses on teaching science, technology, engineering, and math and can be a huge foundation for encouraging critical thinking and problem-solving. 
STEM has become very popular in the homeschooling community because it allows students to gain valuable skills that can be used in all areas of their education, real-life and future careers. The skills students learn through STEM activities and curriculum can help solve complex problems with creative thinking and hands-on experience. 
But, many homeschool families are unsure of what STEM curriculum to use. Which ones will benefit their kids most and prepare them for life in our techie world?
Well, here are a few options to explore. Each teaches 21st-century learners in the ways they learn best and will be a great addition to your homeschool plans.
5 STEM Curriculum Options for Homeschoolers

CodaKid is an award-winning program that teaches kids how to use real programming language and tools to create games, apps, websites, and more.
The online courses are self-paced so kids can take them when they want. Courses are set up through levels, so even if your child is a beginner and has no coding experience, they can learn the basics and move up from there. 
What can kids learn with the CodaKid curriculum?
Python

JavaScript

HTML/CSS

Java

Unreal Engine Blueprints

Lua
CodaKid has won many different awards and has become very popular in the homeschool community because of its exciting approach and learning material. 
CLICK HERE to learn more.
Science4Us brings science to life through different interactive games, hands-on activities, and digital lessons. The STEM curriculum was created by the same educators behind Time4Learning and teaches elementary-aged students how science connects with different subjects such as physical education and art. 
Science4Us offers courses in the following subjects:
Physical Science

Inquiry Science

Life Science

Earth and Space Science
The program offers thousands of online and offline activities and short lessons that are specially designed for K-2 students. The lesson plans are easy to use and incorporate literacy skills, science vocabulary and sight words. 
CLICK HERE to learn more.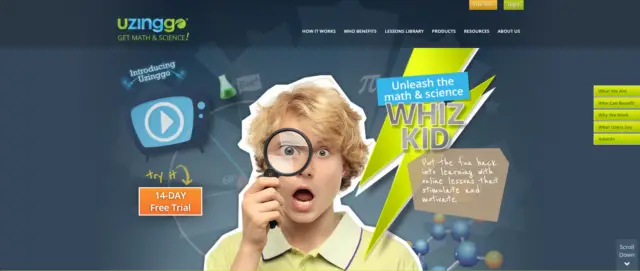 UZinggo is an award-winning STEM curriculum for middle and high school students that uses the latest technology to implement real-world thinking and cutting-edge technologies. These experiences are created to make learning more fun, engaging, realistic, and exploratory. 
What UZinngo offers:
Engaging Lessons that use real-world examples to help students explore different concepts, create and test hypotheses, and manipulate items to learn. The methods taught will help students to solve real-world programs and better retain the information being taught.
Subjects that are part of the curriculum:
Pre-Algebra

Algebra 1

Geometry

Algebra 2

Middle School Science

Earth and Space Science

Biology

Chemistry

Physics
Throughout the course, the program utilizes assessments to keep track of the progress. Full explanations that are clear and reinforced with audio, visual, and text on solving and understanding the concepts being taught. More practice opportunities are available once the concept is learned so that students can gain additional practice and perfect their understanding.
CLICK HERE to learn more.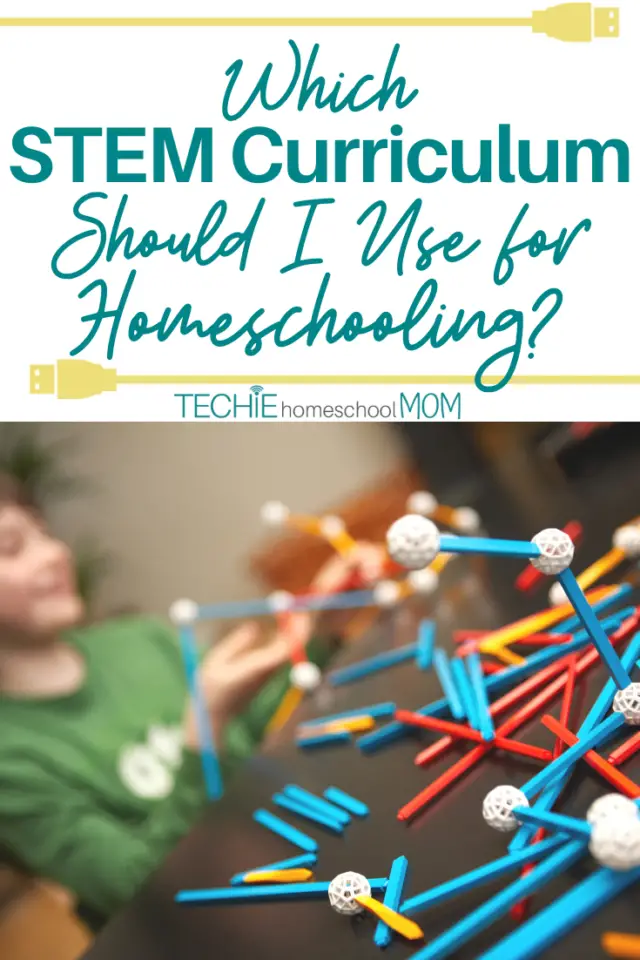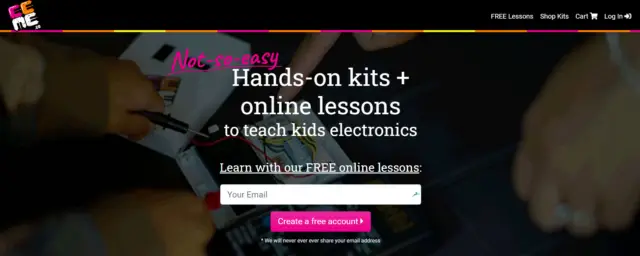 EEME is a curriculum that teaches kids electronics by creating hands-on projects. 
There are two ways children can learn with EEME:
Free interactive lessons available online. If you're new to the EEME curriculum, this is the best way to introduce EEME into your curriculum and give them the starter learning and building experience they need. 

A monthly hands-on project subscription. With this monthly subscription, you will receive an electronics project kit to work on each month. Each project is paired with an online curriculum that shows you how to build the project and teaches the concepts that are applied during the building process. Each month will build concepts from the previous month, so children will continue to build their skills and advance as they move forward.
To give you an idea of what's included in the monthly subscriptions, here are a few examples of what the first three months look like.
Month 1: "Genius Light". With the first kit, children will be learning about LEDs, currents, and resistors by building their very own LED circuit that lights up when it's dark and dims when it's bright.
Month 2: "DIY Display". The second project will teach your child how to use the LED display from the first month and wire it up to a switch system, so they learn about segmented LEDs and switches.
Month 3: "Tentacles". The third month will aim to build up on the previous two projects and move them on to a more advanced topic of transistors as they build an alarm system that is hooked up to a buzzer.
The best thing about the EEME STEM curriculum is that each project uses real electronic components and with each month they will continue to develop a more solid understanding of the electrical engineering concepts until they are able to design and build their very own gadgets. 
CLICK HERE to learn more.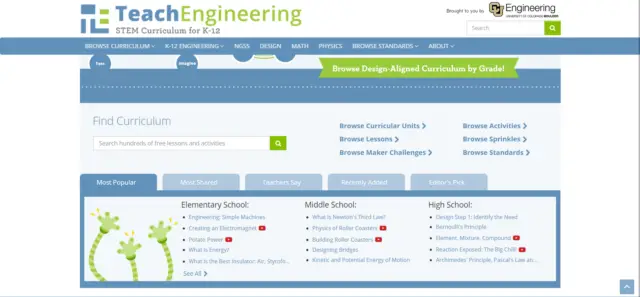 TeachEngineering is a standard-based engineering curriculum for K-12 that makes applied science and math come alive through engineering design. 
TeachEgineering is free for educators and homeschoolers so there are no fees or special kits that you need to purchase to use the curriculum. With most projects and activities, the materials used are ones that you can find in your home, school, grocery store, or hardware store. At the top of each lesson, you'll find what is needed for the activity as well as an estimated cost of the materials. 
Each lesson and activity is aligned to Common Core Match, Next Generation Science, and ITEEA standards. The curriculum comes from over 70 different educational institutions, professors, graduate students, and teachers associated with top engineering schools from across the country.
CLICK HERE to learn more.
By no means is this a complete list of STEM curriculum available for homeschoolers. I just wanted to share a few of the highly recommended options that have great reviews from both parents and educators. 
Tell me, what STEM curriculum have you used for your homeschooling?
Maker Lab: 28 Super Cool Projects: Build * Invent * Create * Discover

STEM Starters for Kids Science Activity Book

STEAM Kids: 50+ Science / Technology / Engineering / Art / Math Hands-On Projects for Kids

The Everything STEM Handbook: Help Your Child Learn and Succeed in the Fields of Science, Technology, Engineering, and Math

STEM Starters for Kids Technology Activity Book

STEM Labs for Middle Grades, Grades 5 - 8

RELATED POSTS:

Want some techie homeschooling tips and inspiration delivered to your inbox? Sign up here for weekly-ish emails from me.
Techie Homeschool Mom is a participant in the Amazon Services LLC Associates Program, an affiliate advertising program designed to provide a means for sites to earn advertising fees by advertising and linking to Amazon.com. You can read my full affiliate disclosure HERE.