Hey, just so you know ... This post includes affiliate links. That means if you use them to make a purchase, I may earn a commission. You can read my full affiliate disclosure HERE
Looking for online Christian homeschool classes? Then you need to check out Luma Learn, a new marketplace of online courses all taught by independent Christian teachers. You can choose from over 100+ live or self-paced online courses with new ones being added all the time.
Luma Learn was founded by Tina Piper, a Christian homeschooling mother of seven, who knows first hand the struggles and concerns we parents have for the quality of our children's education, such as finding passionate and engaging teachers who hold a biblical worldview and utilize a convenient and reliable e-learning platform. Your student will experience one of the most up-to-date learning management systems and virtual classrooms, giving them the confidence to navigate the modern educational experience.
** This is a sponsored post. I received this product or compensation for review purposes only and was compensated for my time. I was neither asked nor required to share a positive review; all opinions are my own. READ HERE for more information.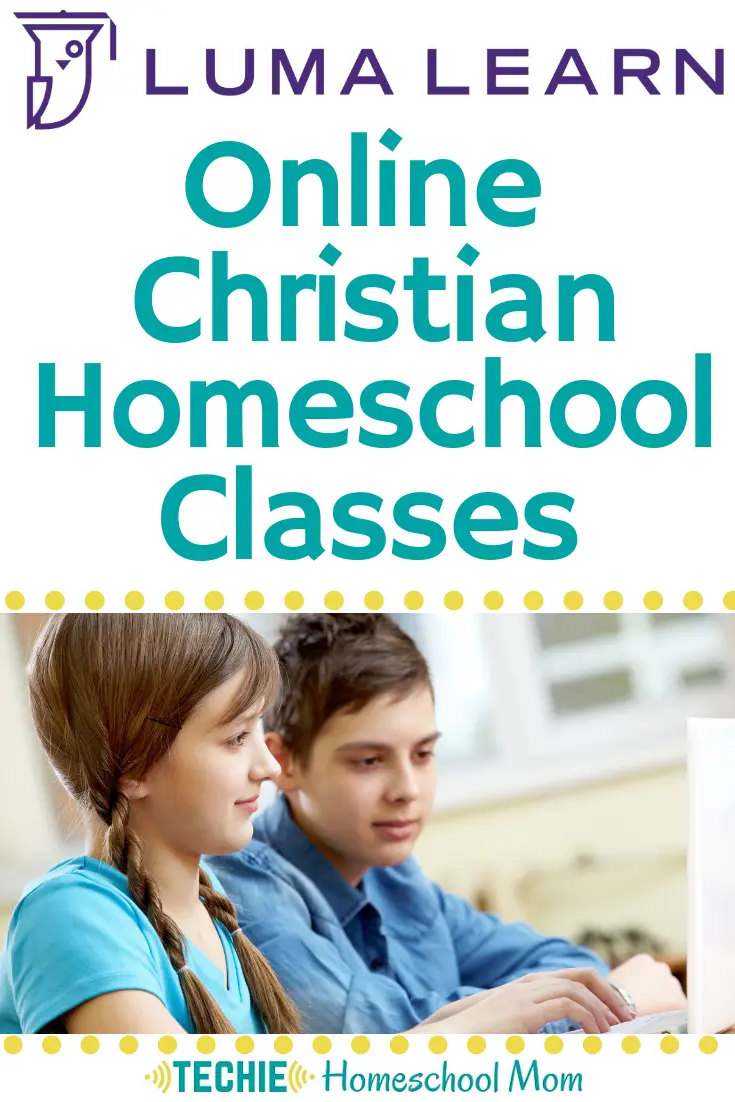 Benefits of Online Homeschool Classes from Luma Learn
Because Luma Learn is not a school, there's no registration fees for families – just simple and convenient a-a carte shopping.  Since teachers are all independent, they can offer their courses for whatever price they choose which means that the marketplace has some of the lowest prices around.  For example, check out this live, semester-long government course in which students in grades 3-8 learn all about our country's founding documents – it's only $125!  Or this year-long, live Algebra class for only $360.  
Not only does Luma Learn have a really nice range of online Christian homeschool classes, they also have a really cool search filter which makes life easy when you're trying to find exactly what you want.  Not all of their classes are a semester long, either. You can find some really unique short-term courses to supplement what you're already doing in your homeschool. Some courses are even free! (And if you need a payment plan, they offer that too)
All the teachers offering courses on Luma Learn are background checked.  In addition, each teacher must submit a bio and a faith journey, so you can get a feel for which teacher would be right for your child.  You can even ask a teacher a question directly before signing up for a course.
Additionally, parents leave reviews on both the teachers and the courses, which can be super helpful in deciding which course will work best for your family.  You can check out Luma Learn's teachers here.   
Another nice feature is that if you're hoping for a particular course but don't find it, you can suggest a course with the click of a button. Luma Learn alerts all the teachers and if a teacher is gifted in that area and decides to offer that class, they'll contact you. (By the way, if you know someone who may be interested in offering their courses through Luma Learn, you can have them watch this fun video.)
Why You Should Use Christian Online Homeschool Courses
There really is nothing like the convenience of your student taking online Christian homeschool classes in your own home, especially for the techie homeschooler.  Not only does it give mom a much-needed breather, but it also encourages your student to learn deadlines and accountability from another adult.
Christian homeschoolers are committed to training our children in the fear and admonition of the Lord by raising them in our homes, but sometimes the academics can be overwhelming. It's OK to outsource through online classes!  Why is it that we feel that we need to be an expert in all subjects across all grade levels? If we believe that God has bestowed each individual with unique gifts and talents, then why shouldn't we leverage those gifts? We can utilize someone else's mastery of language, science, or math via online classes and become the managers of our children's education without becoming overwhelmed by it.
Additionally, as a techie homeschooler, you're well aware of the future of education.  More and more, education is transitioning online. What a fantastic opportunity to give your homeschooler that edge in college.  Did you know that 99% of colleges already utilize an LMS (learning management system)? By taking classes online now, your student won't feel intimidated when they enter the digital world, both in their college years and in their career.
Luma Learn has become not only a sleek, new marketplace of online classes but also a hub of encouragement for homeschooling moms.  We all need support, and it's so good to just hear that encouraging word to press on, keep going, don't give up!
You can visit and follow Luma Learn via your favorite social media platform: Facebook, Instagram, or Pinterest, and join a group of techie homeschoolers who love the Lord and love supporting others on this journey.  
… ENTER TO WIN LUMA LEARN'S …
HIGH SCHOOL RESEARCH WRITING COURSE
Luma Learn is giving away enrollment in their 15-week Research Writing course for high schoolers to one lucky techie homeschool family.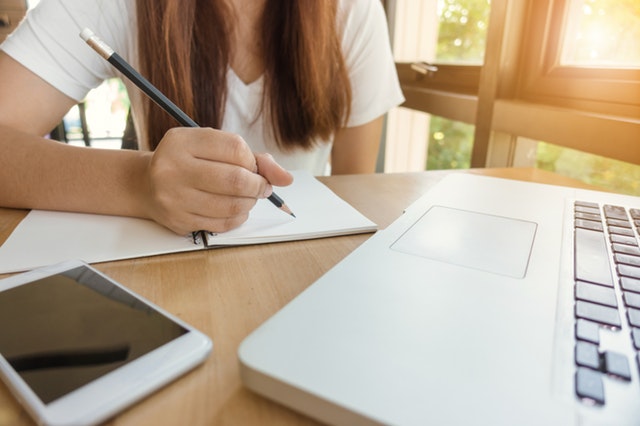 In this course, students will learn how to conduct academic research and organize it into a well-written paper on the topic of their choice. Instruction will be step-by-step, from creating outlines to how to properly reference sources. Students will receive consistent feedback on how to improve the quality of their writing as well as how to incorporate their own critiques and analysis of the research into their paper. The goal of this class is to prepare students for the research university courses will require them to complete.
Giveaway Rules
To enter the giveaway, simply use the Rafflecopter form below. You must be 18 years or older to win the prize. Giveaway ends November 8 at 10pm PST. The winner will be notified within 24 hours and must respond within 24 hours to claim their prize.
By entering this giveaway you are agreeing to be added to Techie Homeschool Mom's email list. Please be sure to read the Terms & Conditions upon entering the giveaway.
Must-Have Tech for Homeschooling
2017 Acer Chromebook 11.6

Apple iPad 2 16GB

Roku Streaming Stick

DOSS Touch Wireless Bluetooth Portable Speaker

Skullcandy In-Ear Noise-Isolating Earbuds

Related Posts

Want some techie homeschooling tips and inspiration delivered to your inbox? Sign up here for weekly-ish emails from me.
Techie Homeschool Mom is a participant in the Amazon Services LLC Associates Program, an affiliate advertising program designed to provide a means for sites to earn advertising fees by advertising and linking to Amazon.com. You can read my full affiliate disclosure HERE.