20+ Online High School Courses to Use for Homeschooling
Hey, just so you know ... This post includes affiliate links. That means if you use them to make a purchase, I may earn a commission. You can read my full affiliate disclosure HERE.
Are you trying to find the right online high school courses? Trust me, I know the feeling of wanting to make sure your teenager will be prepared for college or life beyond high school. I figured out that one of the best ways to make sure my homeschoolers got the education they needed was to use online courses for high school.
Consider these advantages of online learning over traditional book learning …
You, the homeschool parent, don't need to take on all the responsibility and tasks of "teacher".
Instead, you can be a "guide" for your high schooler. You can consider your child's graduation requirements and future aspirations as you choose the right online courses. And you will make sure they attend classes and get the necessary work done. But you don't need to plan lessons or assess your child's progress.
Online courses allow for a flexible lifestyle.
With web-based course, your teen can learn anywhere you have an internet connection. If she's always on the go, working, or spending time with friends, there's no need to haul around a bunch of homeschool materials. And, with self-paced classes, your child can learn on his schedule, at his pace.
Your high schooler is taught by experts.
Online course creators teach what they know and love. Often times, they're experienced classroom teachers with notable credentials. They're more knowledgeable than us homeschool parents who are educating multiple children, trying to fit the educational needs of each. Online instructors are normally accessible if your child needs information clarified (unlike the publisher of a printed textbook or workbook).
Students are using an education format that they will encounter in the future.
Online learning is the wave of the future, both in higher education and corporate training. As your homeschooler takes online classes, they are learning HOW to learn online. They experience the process of logging into classrooms, submitting assignments, communicating with online instructors, and collaborating with other students. These are all skills they'll need in the future.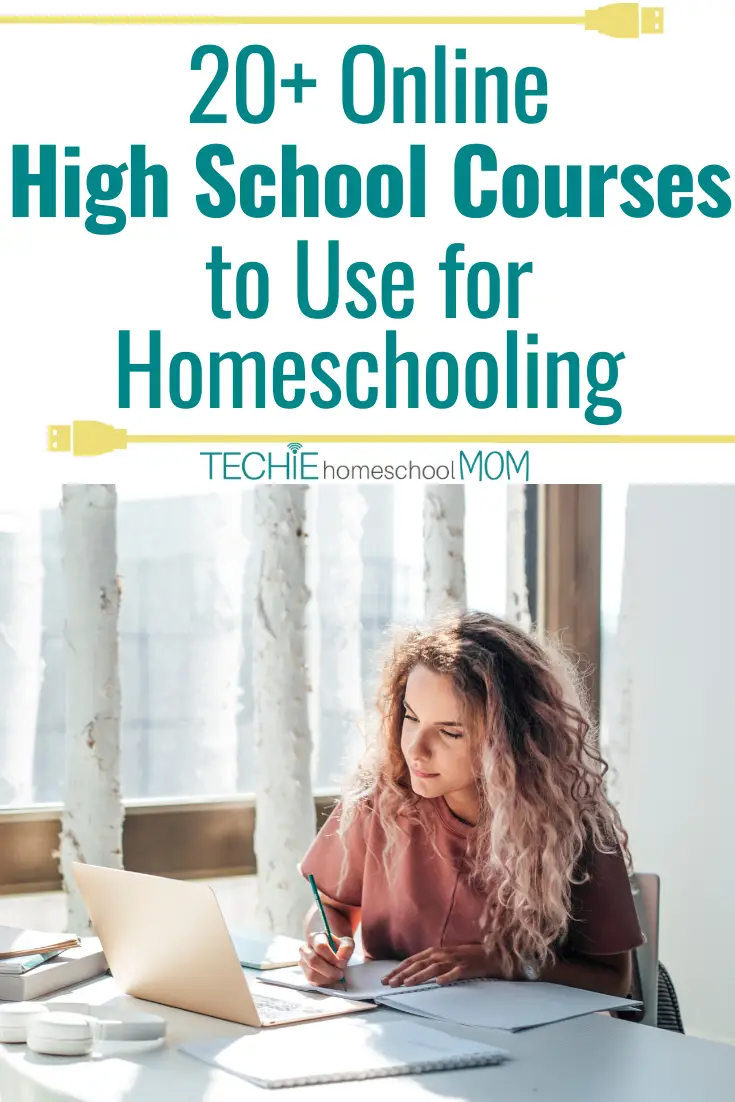 Once you recognize the advantages of homeschooling high school with online courses, then comes the daunting task of finding the best class to fit your child's needs and learning style. A simple Google search isn't so simple. You'll have to wade through tons of search results to narrow down your choices.
Don't worry  – I've made your search easier.
Not only have I rounded up some top choices for online high school courses below,  plus you can also do a detailed search in the Online Homeschool Curriculum Directory. Just select '9th-12th grade' and any other criteria you need and you'll find lots of options, laid out in a way that's easy to scan.

Top Choices for Online High School Courses
Websites Offering High School Courses in All Subjects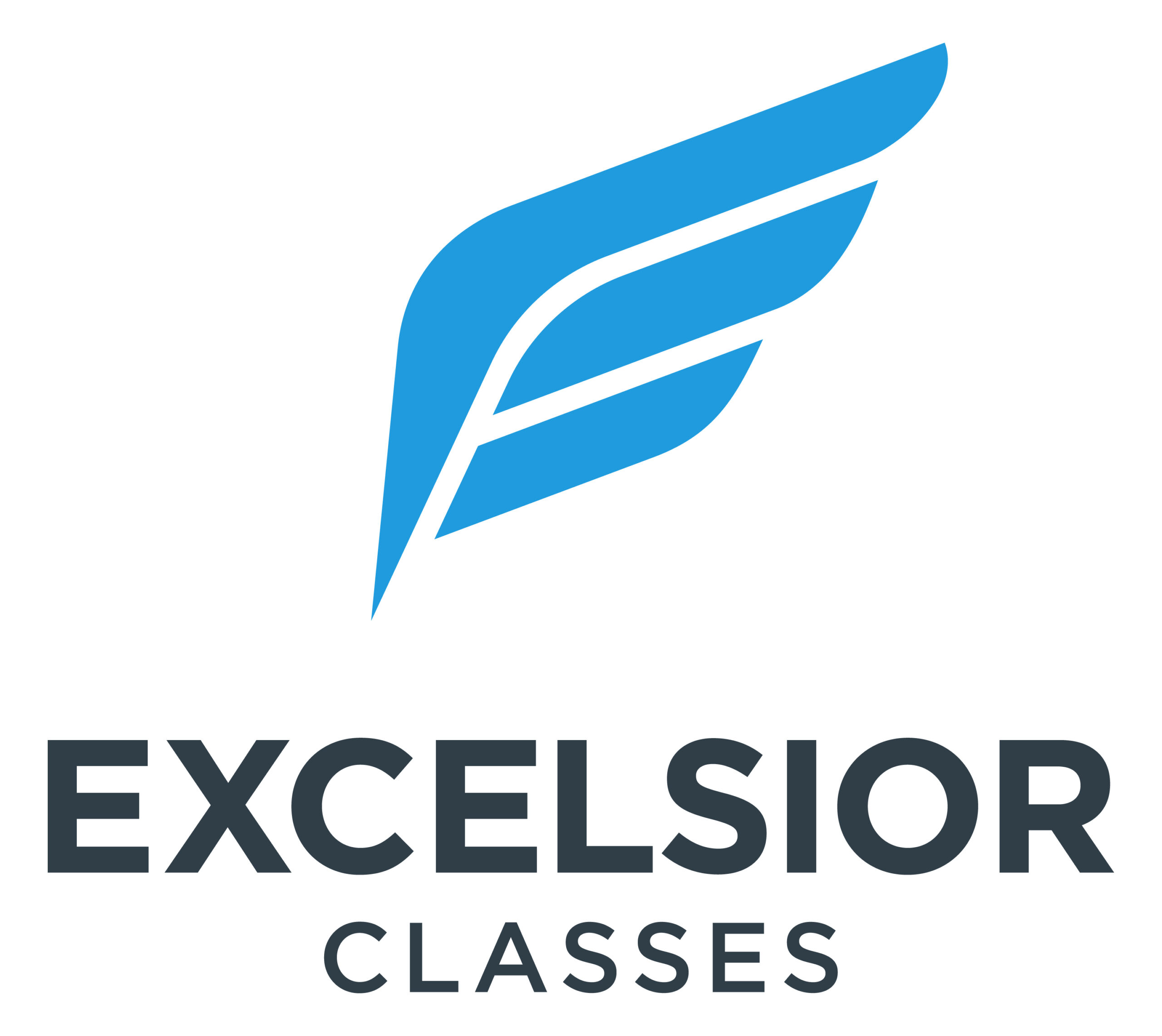 Excelsior Classes
is a teacher-led program that offers over 100+ classes for grades 4-12 and beyond. Their core courses are online, live and taught by engaging, experienced teachers with instruction, grading, and feedback. Core courses are NCAA approved, and dual credit is available through a partnership with LeTourneau University. They have been recognized by VeryWell Family as the Best Teacher-Led Online Christian Homeschool Program.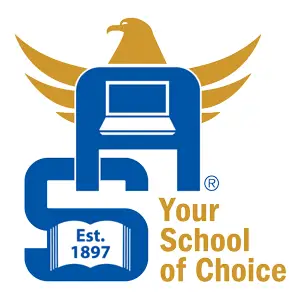 American School offers accredited, affordable, and engaging courses for your high school-aged children. American School offers a general high school diploma program as well as a college preparatory diploma program. It is a self-paced course and allows students to enroll at any point during the year.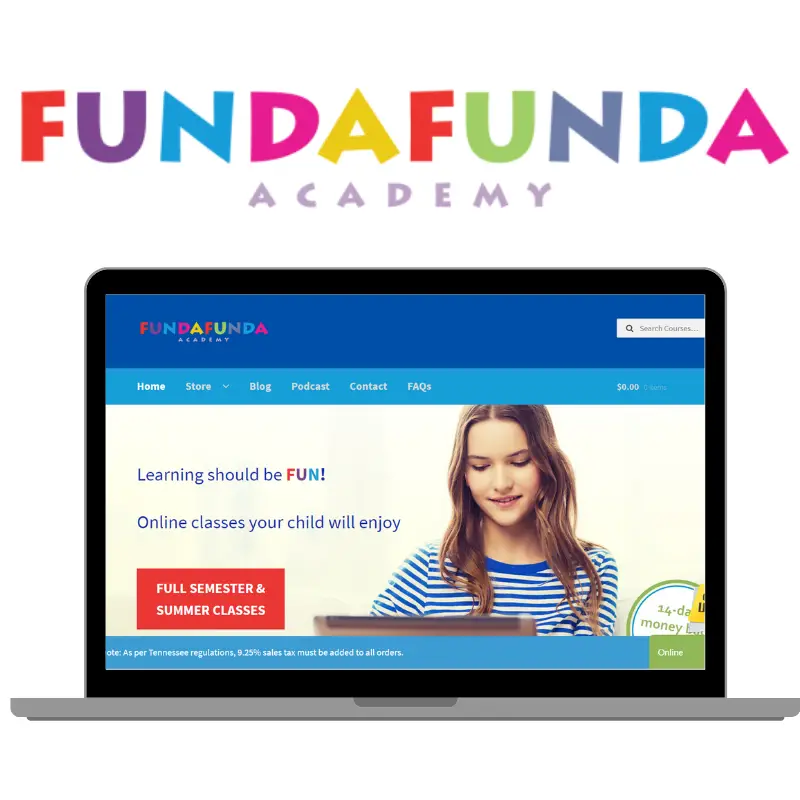 Fundafunda Academy strives to make learning relevant, in-depth, and enjoyable for your high school-aged student. They achieve this goal by providing entertaining and educational videos, online games, interactive websites, and fun quizzes. Through these engaging materials, not only will your child gain information, but they will also enjoy their learning responsibilities.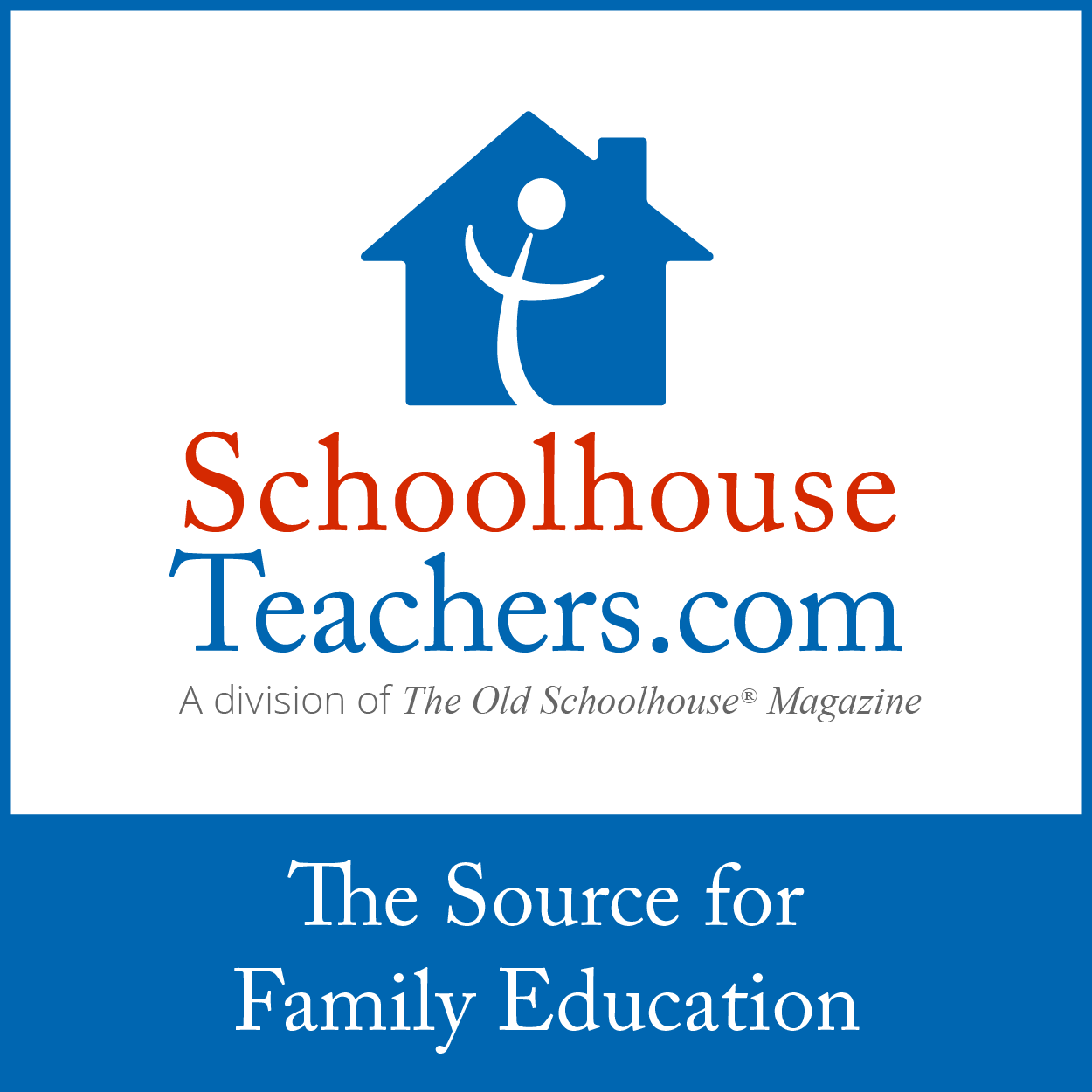 Schoolhouse Teachers offers over 100 online Christian homeschooling course of a variety of subjects. This website provides you with affordable classes for all grade levels, with a multitude of courses available for high-schoolers. It's variety, quality, and practicality make it an obvious choice for homeschooling your teenager.
Outschool is an extensive website that offers over 10,000 live online classes for your homeschooling needs. You will be able to find many courses for high school-aged students on outschool, which will fit their unique interests. Through Outschool, your child will connect with inspiring teachers, build new skills, develop new passions, and forge new friendships.
Online High School Math Programs
UnLock Math is an online high school math program that is designed to take the stress and anxiety out of math. This online math program provides teaching videos that engage, explain, and entertain to keep your child's mind active. They also offer unlimited practice material to make sure your high school-aged students fully understand math concepts. 
CTCMath is a thorough math program for all ages but is found to be quite beneficial for high school-aged students. It focuses on offering intriguing online video lessons. The lessons are designed to be short and concise in order to keep your child's attention and allow them to thoroughly learn math in a whole new way.
Mr. D Math helps mainly with test prep and other math skills to be used throughout life. Each lesson is filled with simple principles and instruction and a hands-on approach to understanding the sometimes confusing concepts of math.
Online High School Classes for Literature and Writing
Literary Adventures for Kids helps parents and their children alike dig deeper, add adventure, and go on rabbit trails as they study great literature. They strive to try and provide a certain enchantment and wonder to your homeschooling. Literary Adventures for Kids offers online book clubs for a multitude of classic novels your high school-aged child will enjoy. 
WriteAtHome is an online writing course for middle schoolers and high schoolers that assures parents their children will be getting the instruction, practice, and coaching they need to become astounding writers. They offer a variety of writing courses for your child to try and learn from.
Brave Writer is specifically designed to cater to the busy homeschooling parent by offering short class sessions of multiple specific writing needs to assure they fit perfectly with what your teen needs to learn. These classes last anywhere from three to six weeks.
Online High School Fine Arts Classes
Masterpiece Society has multiple art courses geared toward your highschooler that will leave them with an appreciation for art. Masterpiece Society will also help your child to find their own unique artistic expression. They promise "you will create meaningful art experiences with your kids and teens." through their engaging art curriculum.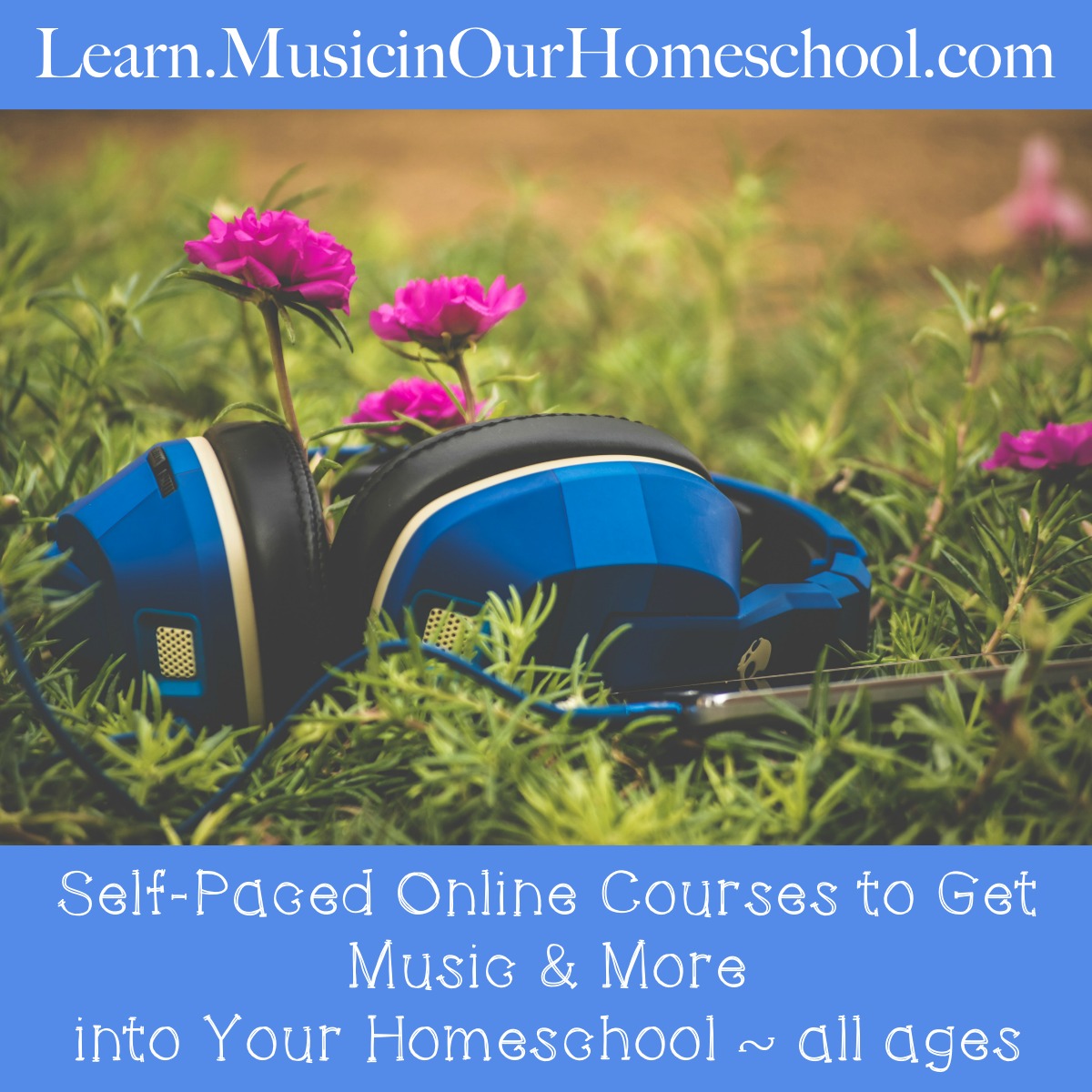 Music in Our Homeschool offers super easy click-and-go music appreciation courses for students of all ages. Its goal is to bring homeschool families helpful and straightforward ways to learn topics such as music history, composer study, and music appreciation.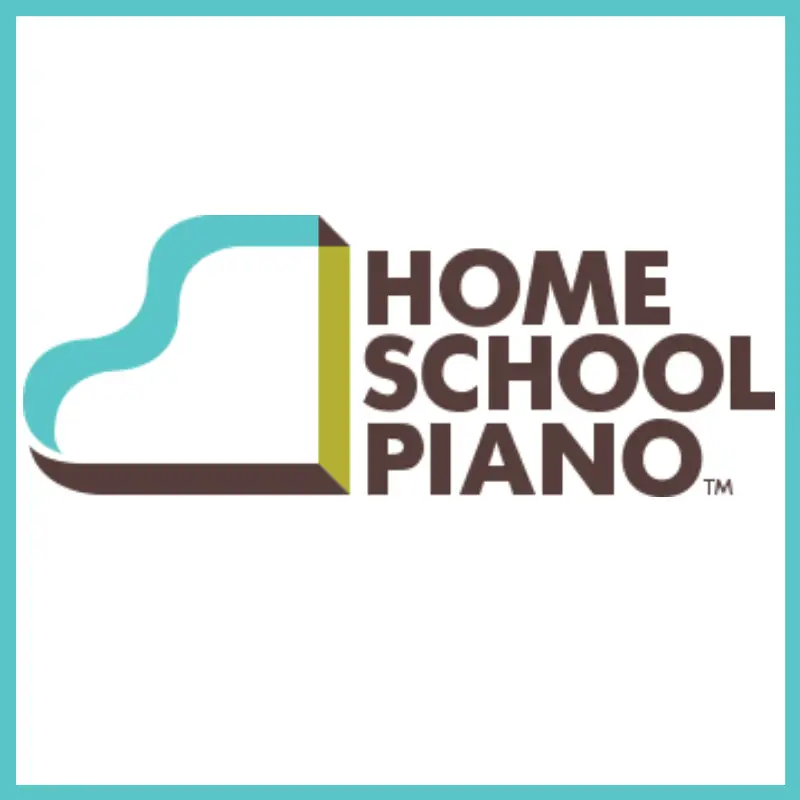 HomeSchoolPiano is designed to teach all levels how to piano. It offers easy-to-follow video lessons and an online virtual piano to follow along with. HomeSchoolPiano is an uncomplicated way for your high schooler to learn to play the piano or practice their piano skills. 
Online High School Science Courses
MyFunScience offers a vast selection of high school and middle school level science courses. These courses are filled with rich and informative information. The classes are live and scheduled every week as well as recorded for later viewing. The grading and assessments are left to the teacher, so as a parent, you can sit back and be assured your child is receiving meaningful education and feedback.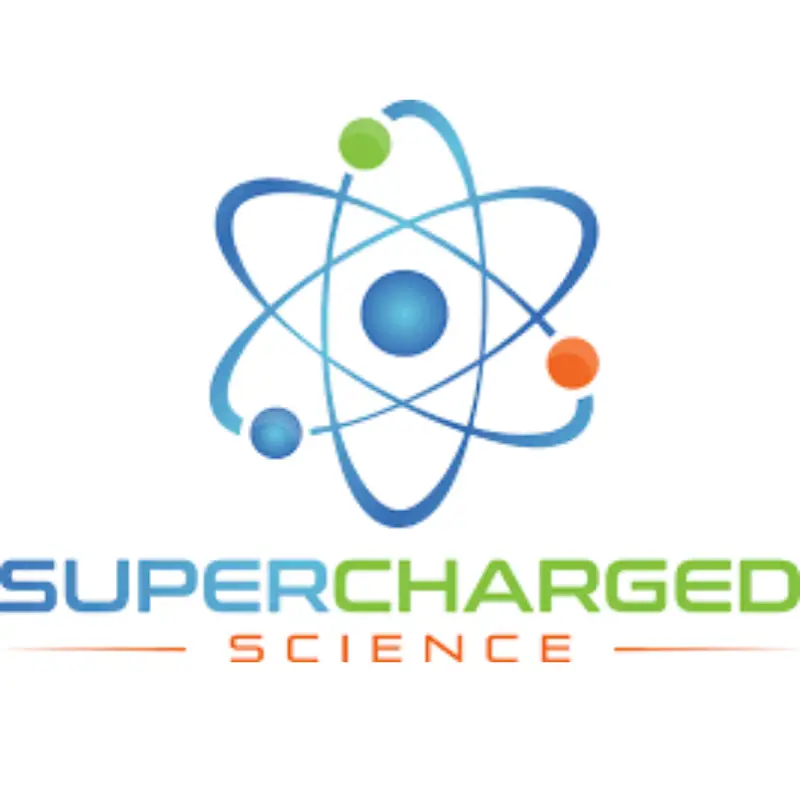 Supercharged Science brings relief to parents who fear they do not have enough science experience to teach their kids science. It has a self-guiding science curriculum so your teenager can take the initiative on their learning and complete the assignments all on their own.
Fascinating Education believes that learning science should be enjoyable. They offer online science courses in Chemistry, Biology, Physics, and Anatomy for high school students.
Online High School History Courses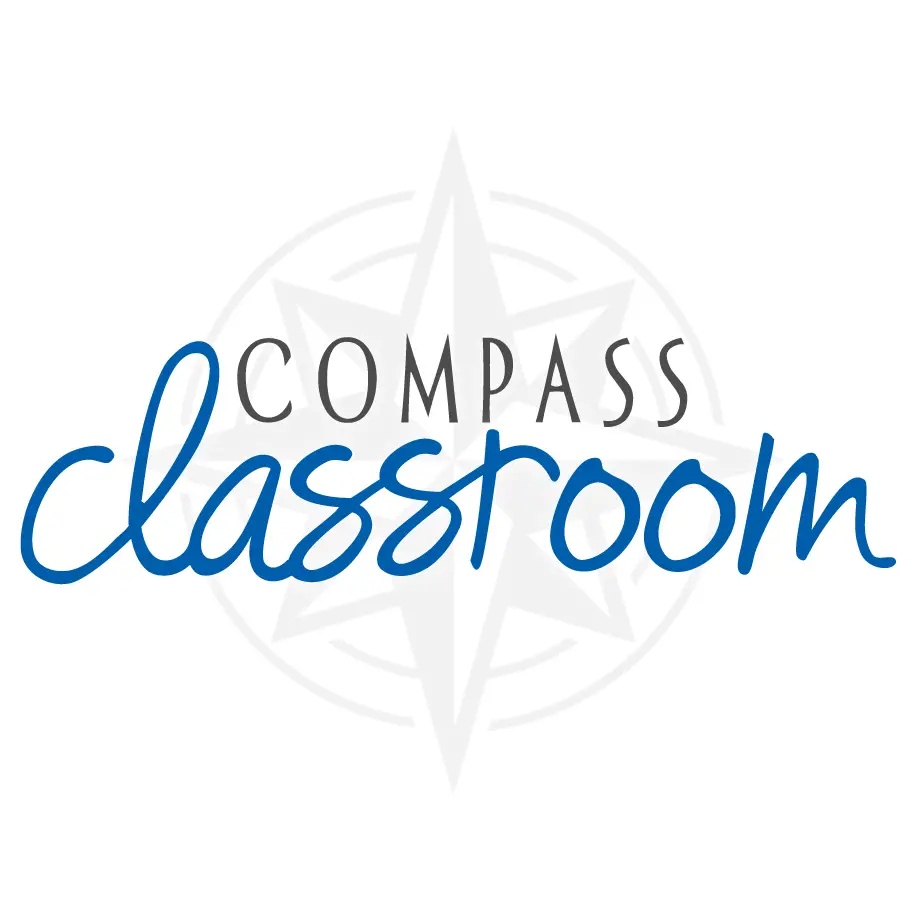 Compass Classroom provides a story-driven approach to history, starting with American history, continuing to Modernity/Modern World History, and moving to Antiquity/Ancient World History. You can stream video lessons, and each course includes a student text and a teacher's guide in digital files that can be downloaded in PDF, Kindle, or epub formats.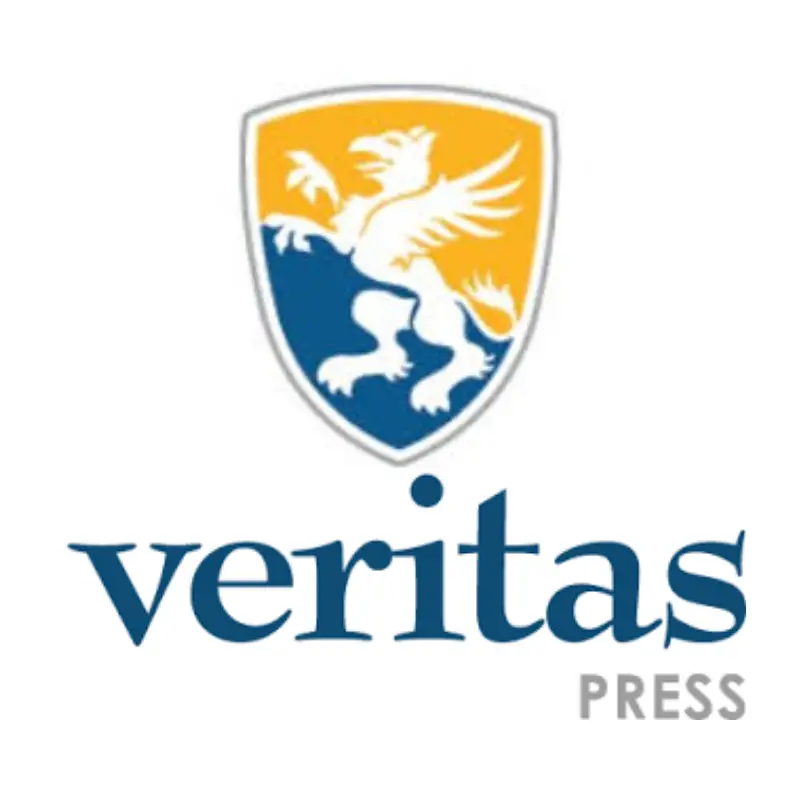 Veritas Press's self-paced history curriculum consists of five separate courses, each containing 160 class periods and 32 important historical events. Featuring engaging video lessons with interactive teaching and interesting games, this history curriculum is taught in chronological order to memorize important dates, events, and people.
Mystery of History is a wildly popular history curriculum offered as either a self-paced or live online course. Mystery of History is written from a Christian perspective and broken into four different volumes covering historical events from Creation to the present.
Online Foreign Language Classes for High School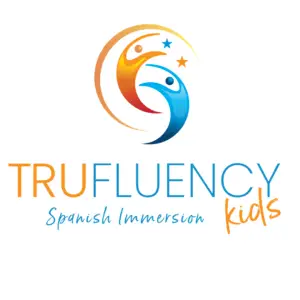 TruFluency Kids Spanish Immersion Online was founded by Micah Bellieu, who wanted to get fluent very badly, but was failed by years of grammar classes. So she studied language acquisition, immersed herself in Spanish, and became a Spanish teacher for children. Now her team of professional, native speaking teachers from Mexico provide dynamic, conversation-based classes for kids 4 – 17. Levels beginner, dual language and native speakers. The goal is TRUE fluency, just like kids learn their first language: speak first. Her trademarked Bellieu Method for fluency is used globally, the class schedule is SUPER flexible and classes start at $12. 
Global Goose Languages is an online resource that provides your kids with quality and affordable French and Spanish classes. They offer live classes with an experienced teacher for your high schooler. This is an excellent class if your child is itching to learn another language as Global Goose claims that live courses are the best way to immerse yourself into a new language fully. 
Mango Languages is an award-winning language learning service for individuals around the world. It offers a vast selection of languages to choose from and a natural and conversational way to learn them.
Technology Courses for High School 
CompuScholar, Inc provides online, self-paced, and study digital literacy and computer science courses. It gives students the opportunity to learn to code, create web sites, design video games, and become more comfortable with basic computing skills. CompuScholar is explicitly designed for high school and middle school-aged students, so you can be assured your child is getting age-appropriate training.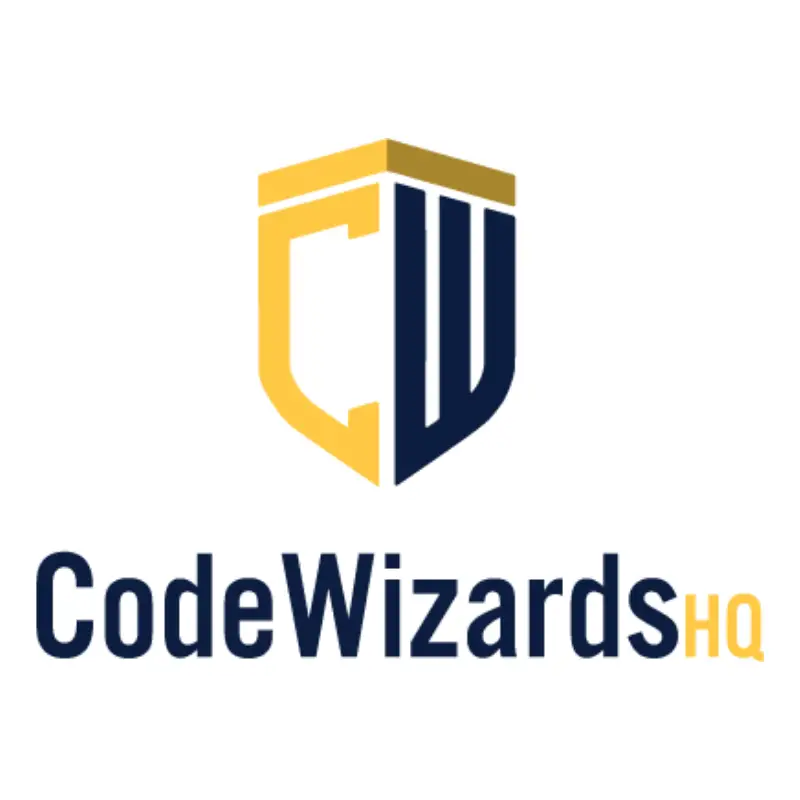 Code Wizards offers fun, effective, and engaging live classes to teach your high schooler coding. Their courses are designed to give your child the programming confidence and skill they need to thrive in a digital world.
Code Avengers is an online program that teaches kids how to build their own websites, apps, games, and more. Beginning in Code Avengers requires no previous experience with coding and programming.


RELATED POSTS:
Want some techie homeschooling tips and inspiration delivered to your inbox? Sign up here for weekly-ish emails from me.
Techie Homeschool Mom is a participant in the Amazon Services LLC Associates Program, an affiliate advertising program designed to provide a means for sites to earn advertising fees by advertising and linking to Amazon.com. You can read my full affiliate disclosure HERE.