Paint a Self-Portrait Van Gogh Style
Vincent Van Gogh is one of the most recognized art masters of all time.  Not only is his Post-Impressionist painting style recognized, but also his face with his bright red hair and gaunt features.  And the reason we identify him so easily is that he left behind over 35 self-portraits.
Any study of VanGogh should involve a study of his self-portraits. Visit the National Gallery of Art to learn more about the portraits.  Be sure to zoom in on the paintings to see the details of Van Gogh's color-usage and brush strokes.
You may have noticed that Vincent Van Gogh typically drew his self-portraits with a 3/4 view of the face.With the Vincent Van Gogh Online Unit Study, homeschoolers create self-portraits in the same style as Van Gogh. With little supplies, this project can easily be completed in an afternoon.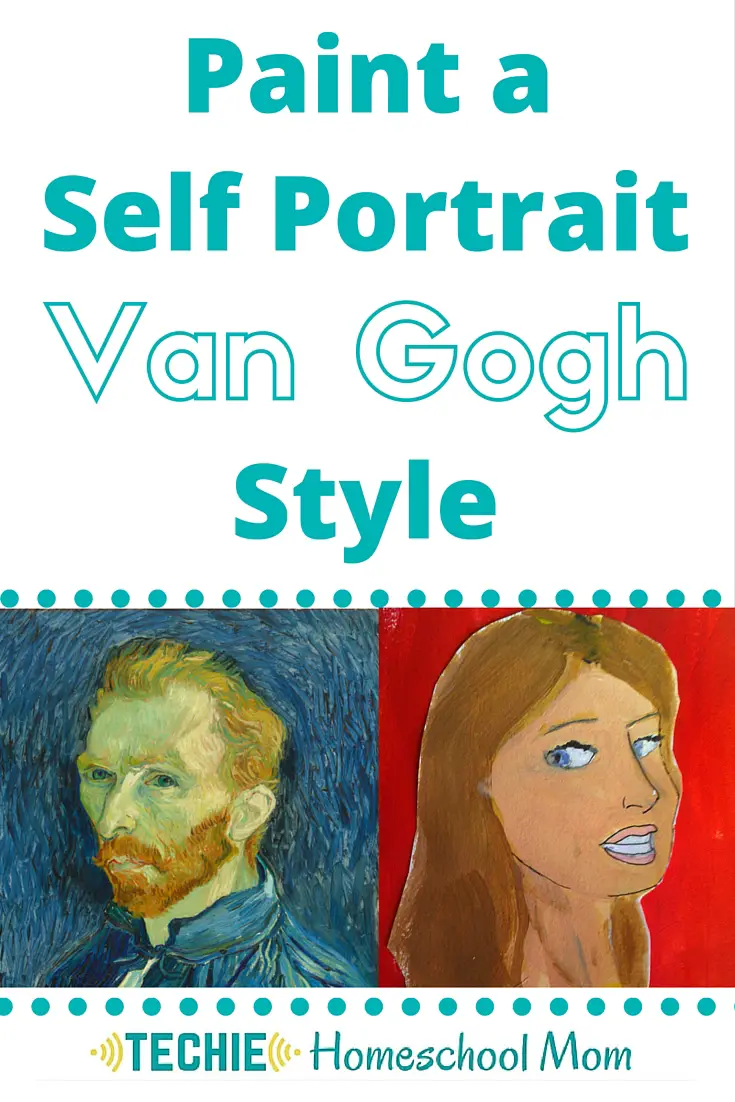 Supplies Needed:
Mixed media paper

Tempera or acrylic paint

Water for paint

Medium and small paintbrushes

Black sharpie

Glue
Create your background. Choose a color that expresses your mood. Using your "mood color" in varying hues, paint the entire paper using Van Gogh-like brush strokes. Note: You will be gluing the self-portrait onto this background.

On another piece of paper, draw a 3/4 portrait.

Click here to visit Deep Space Sparkle and follow the instructions for "How To Draw a 3/4 Face"

.

Paint your drawing. Once dry, use a black sharpie or small brush and black paint to outline facial features.

Cut out your painted face and glue onto the painted background.
Studying art masters is a great integrated learning experience for homeschoolers. Not only do you experience art, but also history and geography. In fact, with Online Unit Studies, your kiddos will also connect science and technology with art and develop writing skills (not to mention critical thinking skills).
To learn more about Vincent Van Gogh, enroll in the Vincent Van Gogh Online Unit Study.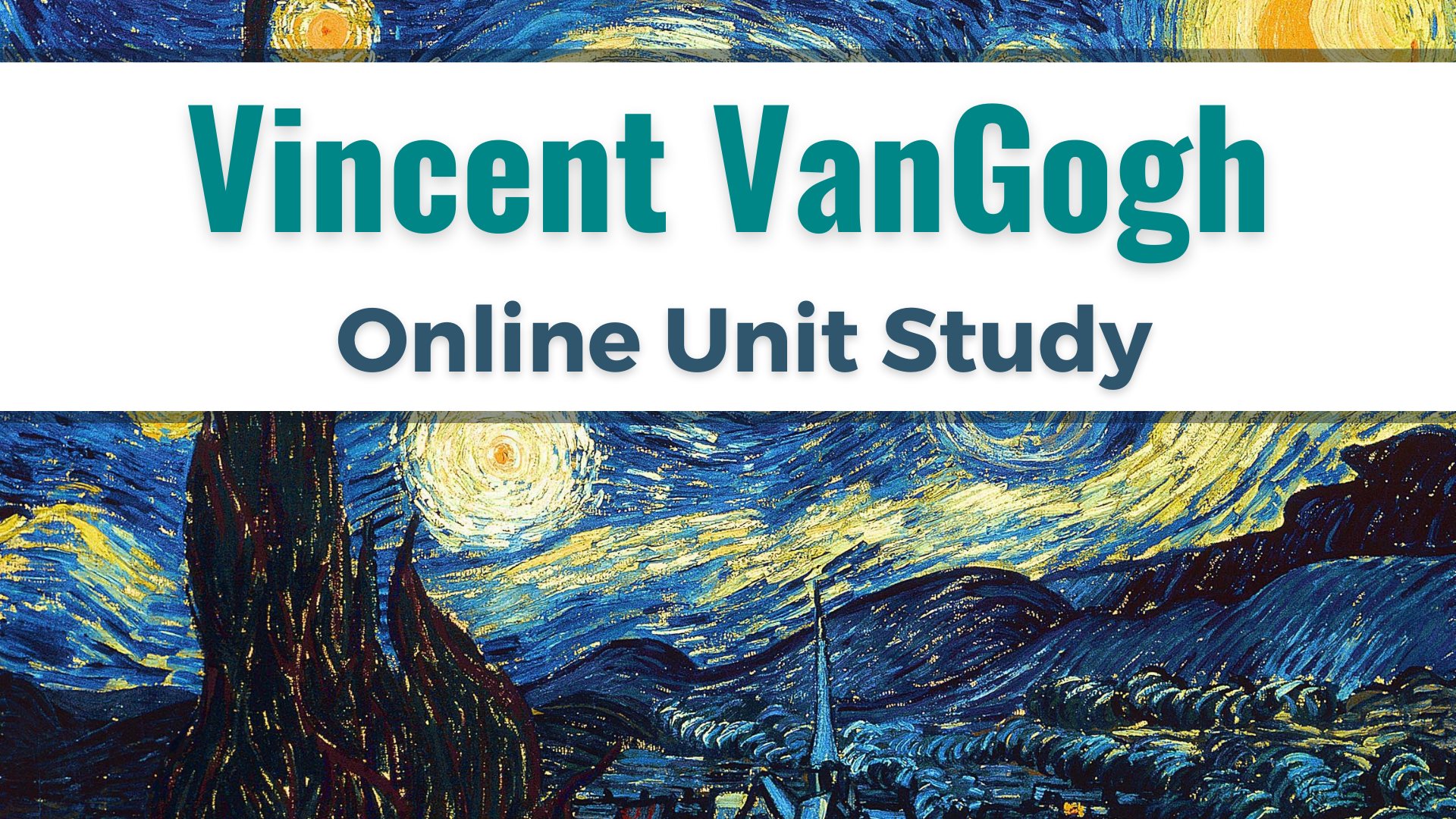 Learn about more other art masters with the Famous Artists Online Unit Study.

Find more art activities on my Famous Artists Unit Study Pinboard.
Follow Techie Homeschool Mom's board Famous Artists Unit Study on Pinterest.
Want some techie homeschooling tips and inspiration delivered to your inbox? Sign up here for weekly-ish emails from me.
Techie Homeschool Mom is a participant in the Amazon Services LLC Associates Program, an affiliate advertising program designed to provide a means for sites to earn advertising fees by advertising and linking to Amazon.com. You can read my full affiliate disclosure HERE.