How to Create a Minecraft Unit Study
Hey, just so you know ... This post includes affiliate links. That means if you use them to make a purchase, I may earn a commission. You can read my full affiliate disclosure HERE.
If you have a Minecraft lover in your homeschool, then you'll love these ideas for creating a Minecraft unity study. As homeschooling becomes increasingly popular, different styles and methods do as well. One of the most-used methods among today's homeschoolers is the unit study method. Believe it or not, you can build a full (and fun) unit study based on the popular game of Minecraft.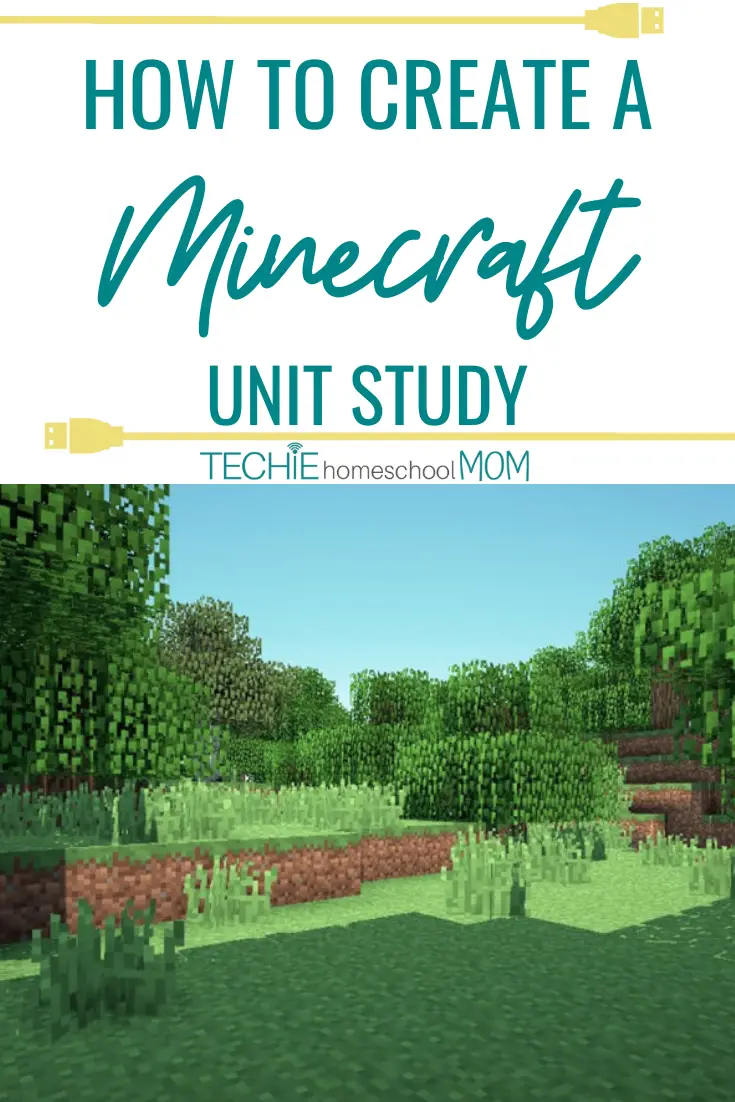 How to Create a Minecraft Unit Study
If you want to start with simply using Minecraft in your homeschool, I have a great post about that here. If Minecraft isn't necessarily new in your homeschool and you're looking for ways to build on it, keep reading!
Decide on a topic or theme.
Since our overall theme for this unit study is Minecraft, you can choose to go with Minecraft in general or break it down into an aspect of the game. Some topics or themes to consider are:
biomes
gathering resources
building a shelter
weapons and armor
materials
night life
and more!
To help walk you through putting together your own Minecraft unit study, let's take the topic/theme of understanding and using materials.
Choose a time frame for your unit study.
Depending on how interested your kids are in the topic can determine how long a unit study lasts. However, it's also a good idea to have a length of time in mind. Since we chose one small aspect of Minecraft for this sample unit study – materials – let's start with a two week time frame. This will give you enough time to introduce the topic and do a variety of lessons and activities to help teach it thoroughly.
Pull together a variety of resources.
Of course you'll need the actual Minecraft game installed on a compatible device, but you can also use a variety of other resources. My son has an amazing book, Mega Builder: The Most Complete Guide to Minecraft Secrets, Creations, Hacks, and Strategies. It offers 500+ pages of Minecraft awesomeness for kids interested in learning different aspects of the game. There are other boxed sets and individual books that can be found on Amazon. You can also find compatible curriculum and resources from places like Thinking Tree Books. 
Whatever you decide to use, pull it all together in one place, bin, binder, etc. The key is to be organized along the way to make the unit study much easier to implement. With the materials topic in mind, you may want to find science-based resources that deal with dirt, wood, stone, clay, sand, and the like.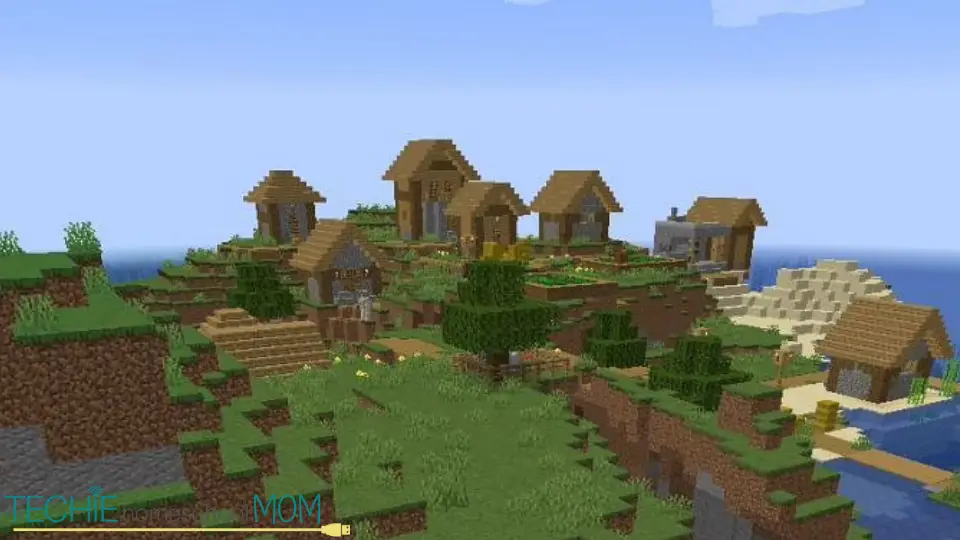 Plan unit study activities.
Once you've pulled together your resources, it's time to put them together in a lesson plan format. There are roughly 30 materials that fall into the categories of building blocks, mining ores and minerals, natural materials, and craftable materials. You may want to narrow the list down to one or some of those topics. With building blocks in mind, you can plan the following activities:
Learning where dirt, wood, stone, gravel, and sand are found.
What these are used in.
The best tools used with the particular material.
How to build using them.
Real-life applications.
Since Minecraft is all about building, your kids will have a blast putting what they learn to use. Once they learn where the materials are found, what they are used in, and the best tools for mining, they can then begin creating scenarios with them. For example, dirt is found overworld almost everywhere. It is used in early shelters and farming. The best tool to use is a shovel. 
This also raises some good critical thinking questions such as why is a shovel used? Can other tools be used? Which one(s) are the best to use overall? They can look around the Overworld and find dirt because it's one of the most common blocks, but it is advised to use a different material for building a shelter. (That would be another great critical thinking question to ask!)
Tips for Putting Together Your Own Unit Study
Putting together your own unit study can seem intimidating, but it doesn't have to be. Keep these practical tips in mind as you do it.
There's no right or wrong way to do it.
Contrary to popular belief, there are no wrong or right ways to put together a unit study. It should always depend on the developmental needs and learning styles of your kids more than the amount of resources you use.
Follow your kids' interests.
If you notice your kids are really enjoying this kind of unit study (or any for that matter), continue on with more lessons and activities. Most unit studies merge several subjects together so there's no real need to worry about missing something. One quick search can help you fill any gaps you may feel are present.
Don't hesitate to stop or change things up.
If you notice your kids aren't too keen on what's being taught, that doesn't mean something is wrong. Perhaps the timing isn't good or there needs to be a switch in resources. When necessary, stop the unit study and try approaching it at another time or with different resources. 
Final Thoughts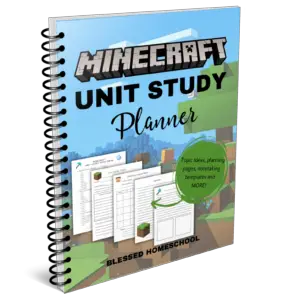 If you'd like a printable planner to use to map out your Minecraft unit study, head on over to Blessed Homeschool and grab this one for FREE!
You'll get a list of Minecraft-related topic ideas, planning pages, note taking templates, and more to help you easily create a Minecraft unit study your kids will love.
Using a Minecraft unit study in your homeschool can be tons of fun. There are many ways to approach it and certainly enough aspects to keep your kids learning. Don't forget to check out my other Minecraft posts here. In the meantime, comment below if you use Minecraft in your homeschool and if you've ever considered making it a unit study.

Related Posts

Want some techie homeschooling tips and inspiration delivered to your inbox? Sign up here for weekly-ish emails from me.
Techie Homeschool Mom is a participant in the Amazon Services LLC Associates Program, an affiliate advertising program designed to provide a means for sites to earn advertising fees by advertising and linking to Amazon.com. You can read my full affiliate disclosure HERE.