Thanks to my guest, Charlene, for sharing how her family uses techie homeschool resources to educate her large family. Charlene spent may years teaching kids before she had her own kids. She now has 7 kids of her own, whom she has been homeschooling for the last 10 years. Charlene still teaches other children outside of her home but finds great joy in exploring the world with her family. Charlene has participated in many leadership trainings with John C. Maxwell. Charlene and her husband Benjamin blog about homeschooling and success principles for kids at Hess Un-Academy. 

Hey, just so you know ... This post includes affiliate links. That means if you use them to make a purchase, I may earn a commission. You can read my full affiliate disclosure HERE
How I Homeschool My Large Family
I am a homeschooling mom to seven kids. All of these kids have been exclusively homeschooled for the last 10 years. I often get asked how I am able to homeschool all seven of my kids PLUS work from home without losing my mind. Homeschooling multiple ages isn't stressful for me. Teaching all of them now vs one or two of them a few years ago made no real difference to my schedule.
But why?
Want to know the biggest reason I'm able to get so much done?
Technology
Thanks to technology, gone are the days where one mom has to spend hours and hours creating lesson plans, grading papers, and trying to do everything at once.
I've discovered four pivotal ways that technology makes homeschooling a large family, with multiple ages of kids, easier. 
1) No Worksheets or Workbooks to Keep Track Off
What is one thing that teachers (homeschool and public school alike) spend a ridiculous amount of time on? Grading papers.
How many people do you know that actually enjoy grading papers? I'm sure these people are out there somewhere, but they are definitely few and far between.
When I was in school, I was a teacher's aide. I spent hours and hours grading worksheet after worksheet, test after test. It was horrible. Grading all those papers really hindered my natural love of teaching.
And it's no different for a lot of homeschooling families I know. I have plenty of homeschool mom friends who spend their afternoons going through worksheets and workbooks and making sure their kids are doing their school work right.
I don't have time for that nonsense!
I have got SO many more important things to do than fruitless busywork of paper-grading. And thanks to technology, I don't have to worry about it!
Learning to Read with Online Reading Programs
When my son started reading, we use Reading Kingdom, It's an online program that teaches young kids reading and typing. I loved using this program because it was very hands-off for me. I logged my son in, and he followed the lesson plans. I stayed close by to help him if he needed any help. (location of keys for example)
This program was designed for the kid to work independently which freed me up to focus on my other kids. This son is now a great reader, and we did it all without any worksheets or workbooks.
While my second child also learned to read with Reading Kingdom, my third and fourth kids did not mesh well with this program. So I sought out another program that would teach these next kids to read.
So we moved onto Reading Eggs.
This program works differently from Reading Kingdom. And it fit the personality of these next kids perfectly.
See, that's the thing about homeschooling multiple ages – not every program you choose will fit the needs of each of your kids perfectly. I had to learn to be flexible and willing to change things up from one kid to the next.
But with both of these programs, the grading and progress reports are taken care of automatically. I always get regular copies of their progress reports and tests straight to my email so I can keep track of what level my kids are at without having to sit over their shoulders the whole time.
This frees up A LOT of my time, leaving me able to focus on other important things!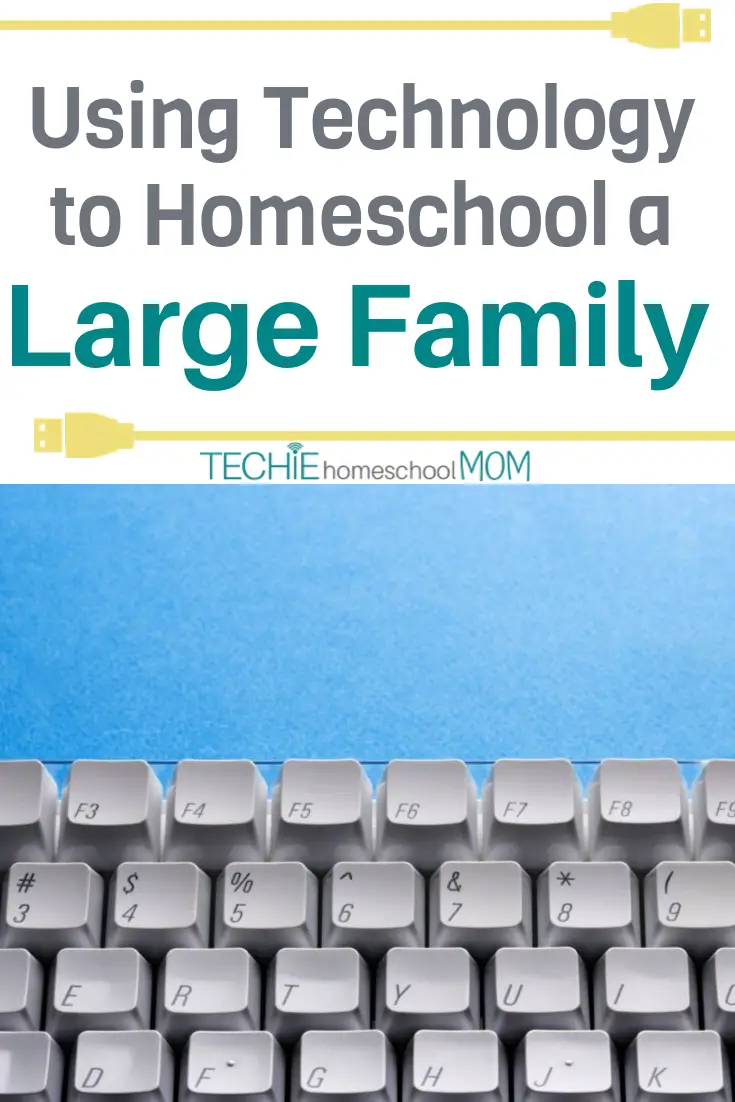 Teaching Math Without Worksheets and Workbooks
If I wasn't interested in using workbooks for reading, you can bet I wasn't interested in using them for math either!
There are plenty of digital math curriculums out there.
Right now, we are using a combination of Math Seeds (included in our Reading Eggs subscription) and ZapZapMath (an android and iOS compatible app) But we have bounced through a couple of digital math curriculums over the years, according to the needs of each individual kid.
I make sure my kids understand the math concepts being taught. And we work through problems on scratch paper, as needed. But I have never had to grade a math test or a math worksheet in my homeschool. And I hope I never have to.
2) No Creating Lesson Plans for All My Kids
I imagine one of the hardest parts about teaching at a traditional school would be endlessly having to come up with lesson plans. Aren't lesson plans the reason teachers spend so much out-of-classroom time working? (that and grading papers, of course!) And when it comes to homeschooling a large family, that means a different lesson plan for each age group.
Yikes!
By the time I had two kids, I knew I had ZERO interest in having to come up with a different, individualized lesson plan for each child. But I also knew that I wanted each kids' education to be individualized.
What's a homeschool mom to do?
Using Online Lesson Plans That Are Created FOR Me
I am all about the open-and-go style lesson plan.
I use several online curriculums that only require me to open my laptop and follow along. It's so easy!
I find that the best online curriculums include all the research, key concepts, videos, printable activities, and suggested enrichment activities all in one place. Just open and go.
One example of this is Online Unit Studies.
I mentioned that I like to give my kids an individualized education. This means we are always trying new things in our homeschool. One easy way to homeschool multiple ages is to let the kids pick out their own unit studies. What does each kid want to study?
But I don't always have time to customize a specific lesson plan for each individual child. So I let other homeschool teachers do the work for me!
One of our favorite unit studies has been this Thanksgiving Online Unit Study. Unit studies like this are great for holidays or topics that we want to study and enjoy without a whole bunch of prep-work.
This unit study was really great because all I had to do was gather all the kids together, set them in front of the computer, and tell them to have at it.
They went through the entire thing all on their own.
Reading, answering questions, playing the games, and watching the videos. All I had to do was help the littler kids with the art project at the end. It was great!
There are lots of different types of unit studies out there.
Unit studies can cover ALL different topics and subjects. I have even developed my own field trip curriculum designed to help families easily take regular family fun adventures and turn them into exceptional educational experiences.
But I have never seen anything like Techie Homeschool Mom's Online Unit Studies. These things are seriously at the next level. So easy to use and so thorough. I highly recommend them.

3) No Wasted Money on Curriculum for Different Grade Levels
Because everything in my homeschool is online, I am not wasting money on crazy expensive curriculums and workbooks that we end up not using after a few years (or months!)
I find the courses and programs I want to sign up for, and I pay for them until we are done with them. Then we move onto other things and move our money elsewhere.
This frees up money in the budget to focus on other programs for other kids. And if we decide that a particular program isn't working for us, I don't get upset at all that wasted money. Nope! Now I just turn off one subscription and we work together to find another that will work better for us!
It's so much cheaper to just find a couple of monthly subscription plans, pay for those for a few years, and then stop paying when your kids age out of them.
Or even better – buy a one-time purchase thing like a unit studies and use it again and again for each kid (or just for one kid – it makes no difference)
4) Meet the Needs of All Kids Easily
The best way to homeschool multiple ages is to get the younger kids working independently so you can focus on the older kids or vice versa.
With digital curriculums, this is easy. Some unit studies are able to be purchased and used by the child independently, such as this Thanksgiving Online Unit Studies.
The middle kids can work on their online programs too (such as Reading Eggs and Math Seeds)
This leaves me free to help the little kids with their work.
Or if the bigger kids need my attention, I can set the younger kids up on an educational game on the tablet. Since I do try and limit tablet time for the littlest kids, they are more than happy to play on their own for a bit when I'm busy.
Technology Makes Homeschooling a Large Family Easier
There is something to be said about how good kids nowadays are with technology. My 3 year-old is doing things on a tablet that I didn't even know how to do a few years ago. Some people think this is a bad thing. Some people are afraid that kids are getting too dependent on technology.
But not me!
I live by the mantra, 'moderation in all things.' You can have too much of a good thing. And you can also have too little of a good thing.
Technology is a great tool that can make our lives easier if we don't let it get out of control.
And that's definitely been the case in my homeschooling experience.
Because my kids have been raised around technology, even my youngest homeschooler can set herself up on the computer, log into her program, and work for her allotted time. All I had to do was tell her to get started.
This is how I homeschool so many different-aged kids at the same time. This is also how I get all of my own work done, without neglecting any of the kids.
Technology makes our homeschool lives so much easier. Things at our house are not always smooth and perfect, but I am definitely grateful for the simplicity technology offers our family.
I have a lot of respect for the mothers who homeschooled their large families 20 years ago, before technology was such a big thing. I don't know if I could have done it back then. But I'm definitely grateful I won't ever have to try.
Tell me, how does technology benefit you as you homeschool a large family? Comment below.
Must-Have Tech for Homeschooling
2017 Acer Chromebook 11.6

Apple iPad 2 16GB

Roku Streaming Stick

DOSS Touch Wireless Bluetooth Portable Speaker

Skullcandy In-Ear Noise-Isolating Earbuds

RELATED POSTS:

Want some techie homeschooling tips and inspiration delivered to your inbox? Sign up here for weekly-ish emails from me.
Techie Homeschool Mom is a participant in the Amazon Services LLC Associates Program, an affiliate advertising program designed to provide a means for sites to earn advertising fees by advertising and linking to Amazon.com. You can read my full affiliate disclosure HERE.